Had things worked out differently, Tyreik Wright's primary focus could have been on the GAA field. As it is, he will hope to play his part in the Republic of Ireland's U-19 European Championships campaign next month.
The Aston Villa youngster has happy memories of playing with Eire Og in Cork before concentrating on soccer, a decision that saw him leave home aged 15 in pursuit of fulfilling his dream
"It's a GAA place, you don't see many soccer players and a lot of my friends are still playing GAA," he says. "I was good at Gaelic football but shocking at hurling. Around 12 or 13 I made the choice that it was football for me."
Two years later and he departed for Villa Park. By his own admission the start was a struggle, adapting to new surroundings in the cut-throat world of professional soccer.
The pacey winger knuckled down and has made steady progress over the last two years.
The upcoming tournament in Armenia will be his third time representing his country at the European Championships having been part of U17 squads in 2017 and 2018.
The quarter-final defeat to the Netherlands last year will be widely remembered for the controversial circumstances in which the Boys in Green bowed out in a penalty shootout, but Wright prefers to focus on the positives from that particular journey.
"It was an unbelievable experience, we were underdogs going into the tournament but we got to the last eight against Netherlands where we gave them a game right until the end and we were unlucky with the result.
"But we showed everyone what we were capable of doing. I never really look back on the penalty shootout but I do look back on all the other games and how we did. We performed at a high level and I loved it."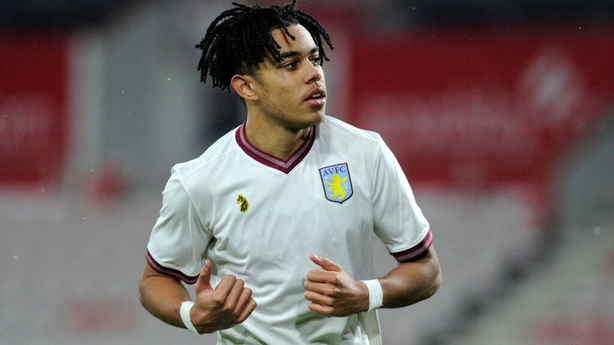 Domestically things are moving nicely also.
Last season he made 10 appearances in the U18 Premier League for Villa and a further six in Premier League 2, the competition that replaced the Under-21 Premier League. Add in the fact he was a regular during the FA Youth Cup run and his description of last term is somewhat under-stated.
"It was very good. I was playing for the under-18s all season, then I got called up to the under-23s and trained with the first team a few times as well. It was a big step-up, you could get players who were 21 or 22 whereas in 18s you're against 17 or 18-year-olds and it's a lot more physical and the game is quicker but I got a lot of experience from it and I'm looking forward to next season."
Wright remains eligible for the Ireland U18s, but now will be hoping the U19s can build on their good form when they travel to Armenia next month.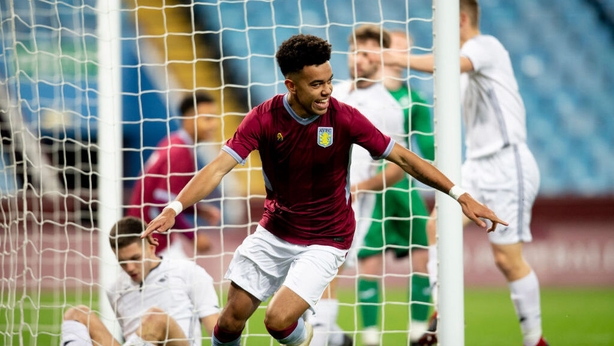 Their qualifying campaign concluded with six wins from six, conceding just two goals and find themselves in Group B in the eight-team competition alongside Czech Republic, France and Norway.
Tom Mohan has yet to formalise his squad, and Wright himself is suspended for the first two games, but is eagerly looking forward to the latest chapter in his Irish career.
"I can't wait, it's a huge honour to be picked for my country again and to represent Ireland at the European Championships.
"We're not here to take part, we want to go and win it. There are no knockout stages as such, it's just the groups, semi-finals and finals. We have enough talent. We're underdogs but we're confident."
Only two Irish underage sides have ever tasted European glory, both coming in the glorious summer of 1998 under the guidance of Brian Kerr. The U16 team also contained a man from Ovens and Wright says the memory of Liam Miller and the connections with his family are a motivating factor.
"My uncle [Martin O'Leary] was one of his best friends, they played together for Lakewood Athletic and Ballincollig and my mother [Nicola O'Leary] was friends with him too so it was really say to see. We were all devastated. We went to see his family and it was devastating to see them upset.
"My uncle and mum always spoke highly about him, that he was an unbelievable professional, he was humble and always had time for everyone, that he was a top guy."
Watch all the Republic of Ireland's games at the UEFA European Under-19 Championships - Norway (3.45, Monday), France (6pm,Thursday) and Czech Republic (6pm, Sunday) - live on RTÉ2.