An all-island football league, merging the League of Ireland and the Irish League could be operational by May 2021.
That is the belief of Irish entrepreneur Kieran Lucid, who has been working tirelessly on a self-confessed "labour of love" project for the past 18 months.
The Kerry native has developed a proposal to bring the two leagues, north and south of the border, together into a 14-team Premiership, complemented by two regional Championship leagues, running as an independent entity, yet with the approval of the two football associations on the island.
Lucid's project, which includes a working group of several influential and experienced figures associated with Irish football, including former Ireland manager Brian Kerr, has been staying below the media radar since its inception in early 2018, but was inadvertently outed by the FAI's acting chief Noel Mooney last week.
As a result, Lucid, a 35-year-old tech expert, who sold his company Quantum KDB for €2.9million in 2016, felt compelled to outline his hopes and dreams for the project, which he believes can create something really special for football on the island.
Lucid's plan and template for an all-island league, may be based around the structure of the English Premier League, but the inspiration came from a source much closer to home.
The Boyne Cup is a two-day tournament held in Gormanston every summer, inviting clubs from around the island of Ireland, who are then split up into new teams, allowing players from different backgrounds to forge bonds playing as team-mates.
Lucid founded the tournament, which is now in its third year, along with former Cliftonville manager Barry Gray with the aim breaking down barriers through the medium of football.
"The Boyne Cup is all about reconciliation on the island," said Lucid, speaking to RTE Sport.
"When I lived in the North, Barry Gray, the former Cliftonville manager helped me organise the tournament.
"The kids come from all over the island and it is very rewarding thing to have been involved in – this is the third year of it.
"That was my starting point.
"When I saw that going well, I realised that football was the one thing that truly everyone on the island can really love very viscerally, very deeply."
And so began Lucid's latest venture, an ambitious attempt to bring a new dimension to club football on the island of Ireland, and now, 18 months into the project, Lucid believes that if he can convince the clubs from both leagues to commit to his vision, the new Premiership could be operational in time for the 2021 season, which would run from May to January 2022.
The new concept would incorporate several aspects of current competitions north and south of the border, while both leagues would have to adjust throughout the intervening period to allow for the new format, which would incorporate both summer football and maintain the traditional Christmas, "Boxing Day" and New Year aspect, which remains popular up north.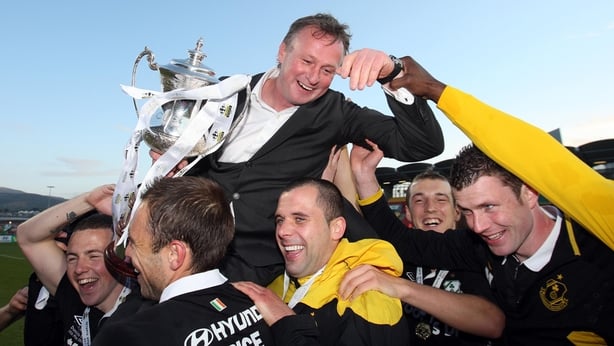 The format would see 14 teams compete in the top tier, with two regional second-tier leagues taking place, based on location, which would take a big emphasis off long journeys for teams outside the top flight.
The Premiership would consist of eight teams from the current SSE Airtricity League, five from the Danske Bank Premiership, with the final place decided via a play-off.
Lucid's working group has produced a detailed League Rules document, outlining the workings of the new entity, which has been compiled and tweaked throughout the last 18 months, based on discussions with major players in Irish football and in constant consultation with the clubs throughout the island.
The season would culminate in a play-off series, to determine Europa League places and the final promotion and relegation places, which would take place at either Windsor Park in Belfast or the Aviva Stadium in Dublin on alternate years.
The regular season in the top flight would consist of a 26-game schedule with sides playing each other home and away, and while that may be seen as a considerable reduction in the amount of games compared to current formats – 36 in south, 38 up north – Lucid believes the new format would lead to much-improved games with better variation.
"It would be a slightly shorter season but it would mean better games," said Lucid.
"Each game would be a better fixture. Not everyone will agree with the model but so far it has been warmly received by the clubs.
"At the moment, teams are playing each other too many times and some of the games are on at bad days or times.
"And the fact that there are only 26 games will mean that there are not going to be games snuck in on a Tuesday night in February where people just won't go.
"Every game will be marketed properly as a real event in its own right."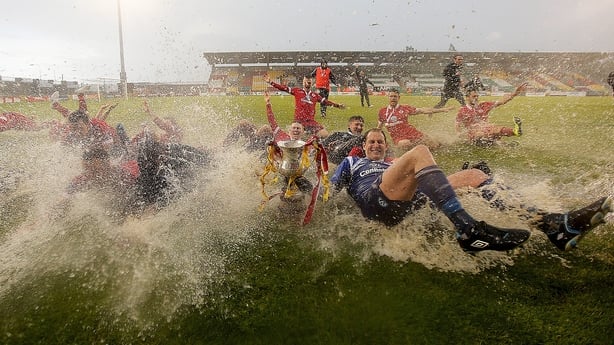 The working group, which includes Brian Kerr, Brendan Dillon, a lawyer and long-term member of UCD AFC's board, and Ciarán Medlar, a tax specialist from Dublin firm BDO, have made encouraging progress in relation to financing the new venture, including a seven-figure broadcasting offer already on the table, according to Lucid.
Yet there remains a hypothetical and aspirational aspect to the entire project with a chicken and egg scenario in play where big business, potential political and peace-pot stakeholders and other partners cannot commit until Lucid gets the green light from the main players in such a scenario, the clubs.
"We don't pretend to speak on the clubs' behalf," said Lucid.
"We are researchers and advocates for an idea and we have been in constant consultation with the clubs for the last while.
"Not every club has heard from us in the last few weeks but since early 2018 we have been trying to meet with them and we gradually got to meet the vast majority of them.
"The reception in the north was initially more positive than the south. The southern clubs have warmed to the idea and have been more willing to engage with us more actively as a group over the last six months.
"And now we see real interest, while at the start they may have been more reticent and circumspect about the whole all-island thing as they had heard it all before.
"Our League Rules document is approximately 123 pages and goes into very granular detail, including a grounds grading schedule, which sets out the facilities that clubs would need to meet to be in the league."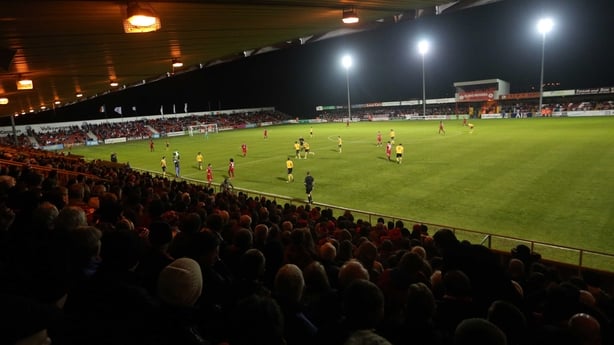 So while Lucid's group are well aware that this vision may never come to fruition, the fine details still had to be put in place to get the potential players to take the project seriously and to make sure that things can happen quite quickly once a heads of terms agreement document is signed off.
"We need to put such a compelling proposal on the table for them that it would be madness not to go with it," added Lucid.
"For us to go live in 2021, we will need the upcoming League of Ireland season to delay itself by four to six weeks, because it is going to have to expand to finish in late February 2021.
"We would need a heads of terms agreement to be in place and the League of Ireland to be delayed sufficiently to have the two leagues converging in February 2021, to get play-off, marketing and fixtures in place for launch in mid-May 2021.
"We have a broadcast offer on the table, and now our focus is speaking to other broadcasters and improving on that offer if possible.
"And we are also speaking to peace-funding stakeholders and political stakeholders so we want to get as many stakeholders on as possible."
Lucid acknowledges that concrete figures cannot be calculated nor guaranteed at this juncture but stresses that the amount of goodwill shown to his project from all potential stakeholders has given him the confidence that the venture can succeed.
"There would be funding available from government and peace-pot funds, because we have had those discussions on both sides of the border.
"There is a lot of goodwill towards this initiative that a regional reform down south wouldn't enjoy, in my opinion.
"We have spoken with Irish-American philanthropists and they have been very supportive. They haven't given us any money, but they have indicated strong support for the project.
"It's ambitious, but I don't think that it is unrealistic, because there is not a lot of further work to be done, it is just a decision to be made. The devil is in the detail as they say, and we have already covered the detail."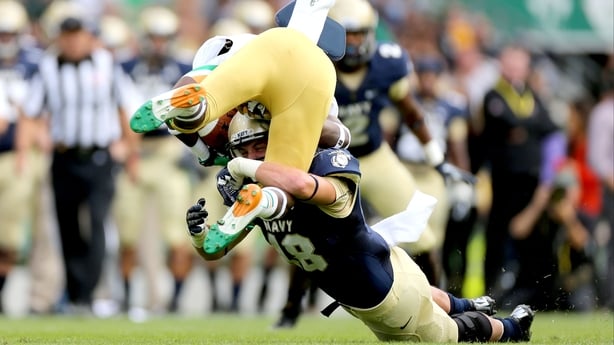 And should this all-island football league become a viable entity, Lucid believes that the groundwork that has been put in place thus far, combined with all future endeavours ahead of the season launch, will ensure that the new competition will enjoy initial success and remain sustainable.
"I don't think you will get a ticket for the launch weekend, there will be such a demand," ponders Lucid.
"But we're not complacent. The ground grading is important because that will reassure broadcasters and commercial partners that this is something worth attaching itself to.
"The analogy is like college football in America. It is not the NFL, they don't have the standard, and we can't be the Premier League, but we can have the local factor and a lot of the players will be younger, so there will be a lot of rising stars.
"And of course, there will be the big European nights to look forward to.
"Things are shifting in Europe with the third tier competition being introduced, and there is a river of European money flowing by this league, which irrigates every league in Europe but we are not tapping into it.
"With rising standards, the league will get a boost from the money that will inevitably follow, which will keep the wheel turning.
"Interest, capital, standards and success, it's all about those four things and they all feed one another."
And come opening night, as perhaps, Linfield host Dundalk or Shamrock Rovers at a sold-out Windsor Park, Lucid will be happy to walk away and let the clubs and the league administrators take the project into the future, with the only, yet highly fufiling factor being that his vision has been realised.
"I'm not set to make a penny from this. We won't be sending in a bill or looking to be an honourary president or any of that nonsense," said Lucid.
"There will be complete separation when it is handed off, as we are basically giving it up and the legal structure is watertight.
"The clubs will have to decide, but the board will have to be left up to marketing professionals and people with lots of experience running multi-stakeholder organisations, so as long as that is in place and there are competent individuals to run it, I can step away.
"I can pledge for absolute certainty that I won't be involved in any aspect of the league once it's up and running."