If you'd like to imagine Mick McCarthy spending his spare time pondering the poetry of Shelley or Keats, Wordsworth or Yeats, think again.
For romantic Ireland is dead and gone, it's with O'Leary and Packie's save, you might say, when it comes to the harsh reality of modern-day international football.
Ireland take on Gibraltar in their fourth game of Group D in their quest to secure a place at next summer's Euro 2020 tournament, and as it stands, McCarthy's men top the group with seven points from three games.
Another victory would put Ireland on ten points at the half-way stage of the campaign, a situation that the new manager would certainly have taken, if offered, before a ball was kicked in this year-long campaign.
But it could have been a very different story as the wheels almost came off this particular bandwagon in the very first game of the campaign.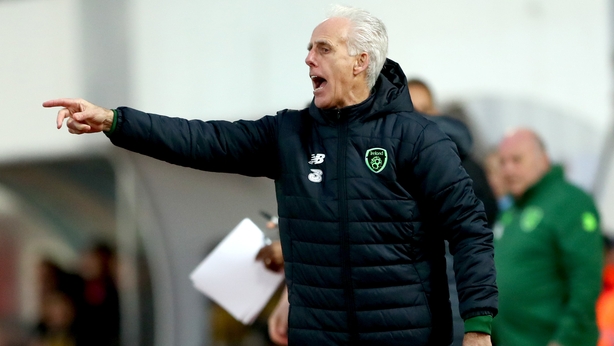 Ireland met Gibraltar during the qualifying stages for Euro 2016 and over the two games, eleven goals were dispatched with none conceded as the Irish won 7-0 at home and 4-0 away.
So when the Iberian enclave made their way back into Ireland's group ahead of the 2020 qualifiers, the proverbial licking of lips took place as a virtual six points were chalked up on the imaginary table.
But the winds of change blew hard at the Victoria Stadium as Gibraltar hosted Ireland; very hard, as it happened with a gale-force wind whipping off the adjacent Rock and wreaking all sorts of havoc on what turned out to be a very tough test for Ireland.
McCarthy's men left with all three points, but could have had no complaints if it was just one, while there was also a very real scenario brewing, which could have seen the home side beat Ireland – Darren Randolph saved more than Ireland's blushes that night.
So now the return match is upon us, and while both manager and players, no doubt, want to banish that particular ghost with a comprehensive win and a much more straightforward performance, McCarthy was proving most hesitant when pushed for what might make him happy at Lansdowne Road tonight.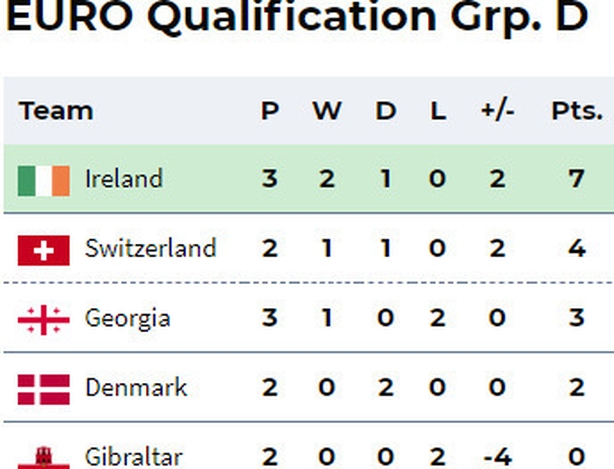 "I want to win the game," stressed McCarthy.
"I don't get this, why we have to be expansive and all that. We were expansive against Georgia and we had lots of chances and scored one but we won the game. We weren't allowed to be expansive in Gibraltar, we scored one and we won the game. I thought played well in Denmark and one goal gets us the draw.
"As long as we win, I'm not bothered."
The manager was challenged as to whether it would be acceptable or agreeable for a victory in the same manner, relying on a brilliant goalkeeper and winning the game by a single goal, but McCarthy was in no humour to elaborate other than to emphasise that his team always try to play a good brand of football.
"We do try to play football. I want ten points. You've seen us play for three games, you've seen how we play.
"The more games we win, we qualify, the more points we get, if we get more than two others, we qualify.
"That's me being professional, that's not me being romantic about it.
"Since when did I start being romantic about it anyway?"
No doubt, McCarthy will be confident of securing the comprehensive performance that the nation craves, yet following that shock to the system in March, the manager is perhaps right to keep things as low key as possible.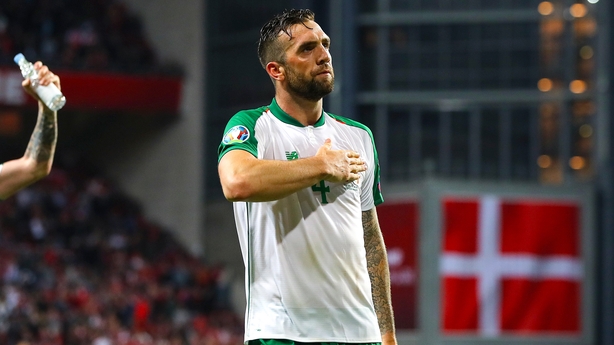 The team is on a high following the late equaliser and valuable point gained from their Scandinavian sojourn, however, the performance in Denmark shows that this Ireland team are far from the finished article.
In reality, McCarthy has no time to play around with new formations or try players in different areas of the pitch, due to the very peculiar position that he is in for this second stint in charge of the national side.
Eight games with just one objective - to qualify for the European Championships.
Of course, once that early Gibraltar hurdle was cleared, a much better performance arrived in the guise of Georgia at home, and it is no wonder that the manager wanted to carry that momentum into Copenhagen by naming the same side.
But surely this game in Dublin tonight offers the Barnsley native his only real chance to tinker with his team in a competitive environment.
Callum O'Dowda is one player who surely needs to be looked at, while Glenn Whelan's body will probably not thank the manager if he is selected again in the middle of the park, especially after the 35-year-old took an awful hit during Friday's game, after James McClean helped Yussuf Poulsen to deck the Dubliner.
You might imagine that McCarthy would, in an ideal world, be able to name James McCarthy in that particular role, but while the Everton man remains without competitive football under his belt, having only recovered from injury, it makes perfect sense to take a punt on Josh Cullen to sit in that holding role tonight.
The West Ham midfielder, who spent the season on loan at Charlton Athletic, and helped the Addicks to promotion from League 1 to the Championship, has impressed throughout his recent outing with the senior squad in training and should thrive in a game when there is not too much emphasis on defence.
"Josh has been excellent and he's made a real valid case to get a game," said McCarthy.
"But then you could argue that the midfield players have been as good as any part of the team – certainly Glenn Whelan has when he's played, he's been excellent.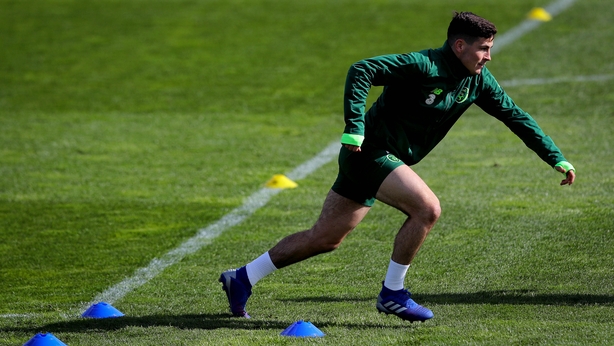 "Conor [Hourihane] scored the winner [against Georgia], Jeff [Hendrick] scored the winner [against Gibraltar], so making a case for him is fine, but he's making a case for himself up against some really good players.
And captain Coleman has also been impressed with Cullen since coming into the squad, paying a very noteworthy compliment to the young midfielder.
"He's just very brave. He wants to get on the ball, get the ball ticking over, winning the ball back and passing it forward," said Coleman.
"He has been very impressive and he is a great lad around the camp as well. He is a very good player and when he goes back to West Ham hopefully he can go in there."
Despite the heroics in Copenhagen, the Irish performance was far from perfect, with the manager accepting that certain areas of the game were not up to the required standard.
McCarthy was happy with the way his side pressed high up the field but then felt that the team gave the ball away too quickly and too cheaply.
And speaking on RTÉ Sport after the game, former Germany midfielder, Didi Hamann said that he felt that Ireland had started to fear teams and that the manager's main job would be to instil belief into his squad throughout the remainder of the campaign.
So where better to start than a home side against Gibraltar, where the team are more than capable of putting in a formidable performance, with the strong possibility of scoring a few in the process.
And McCarthy conceded that certain players would definitely like to kick-start their Ireland career with some competitive goals, which would feed into a winning habit, which the manager would like to see established in the squad.
"They would themselves," said McCarthy, when asked would he like to see some of the front men get on the scoresheet tonight. "We all know strikers are a selfish bunch, because they want to score goals, which they should be.
"When you start winning games, It gets to be a habit, a nice habit, and you don't want to change that habit."
"It's nice when you have a humble squad of players, which I think they are, and there is not one having a great desire to score the goals, they want to win the game for everybody."
Gibraltar of course, will take great confidence out of that March match when they frustrated the Irish, outplayed them at times, and looked very dangerous from set-pieces.
Liam Walker's set-piece delivery must be respected, while Joseph Chipolina is a real danger man at corners. Tjay De Barr is a very talented front man, while old-timer Lee Casciaro remains a threat.
Anthony Bardon and Louie Annesley run a tight ship in the middle of the park and are perhaps the main reason that the side has improved significantly, as mentioned by Seamus Coleman at the press conference.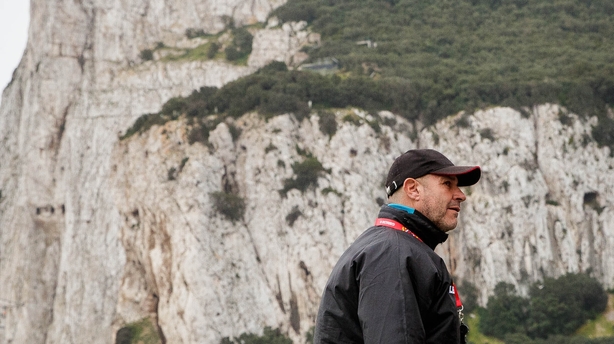 But Gibraltar's main asset is their coach Julio Ribas who has transformed this side over the last couple of years and has turned them into a very organised unit.
The players are energetic, good on the ball and know their role in the team, which should make them difficult to break down in the initial stages at least.
But once Ireland do break through and open the scoring, things should get a lot easier for Mick McCarthy's men as the visitors will be forced to come out a bit and will lose their shape.
McCarthy may make two or three changes to the side, but he will still set them up in his preferred formation as he looks to build that momentum while maintaining continuity ahead of a tricky autumn, where Ireland will face Switzerland twice, Denmark at home, and a testing trip to Tbilisi.
But if Ireland go into the summer with ten points on the board, perhaps the manager might dare to dream about that summer in Dublin next year. Anything other than a win could make for a winter of discontent ahead.
Follow Ireland v Gibraltar via our live blog on RTÉ.ie/sport and the News Now app. Watch the match live on RTÉ2 or listen to national radio commentary on RTÉ 2fm's Game On.