Julio Ribas has warned Gibraltar not to be sucked into believing Shane Duffy is the Republic of Ireland's only threat as they attempt to pull off a Euro 2020 qualifying shock.
Duffy's late header secured a priceless draw for Ireland in Denmark on Friday night, and they will be determined to cement their place at the top of Group D by taking their points tally to 10 from a possible 12 on Monday evening.
The Danes had identified Duffy in advance as the major threat to their hopes of victory despite the fact that his goal in Copenhagen was only his third for Ireland, but Gibraltar manager Ribas insists it would be a mistake to concentrate only on the central defender.
Asked if he had watched the Denmark game, he said: "I did see it, it was an excellent game.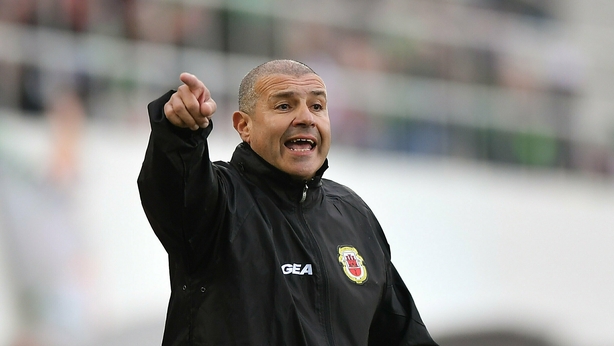 "To be fair now, in modern football we all know each other. There is no hiding with all the technology and cameras and everything that's available for everyone to have.
"It's important, obviously, for us not to concede set-pieces around the penalty area with Ireland's strengths, but that's not the only strength Ireland have.
"Let's be honest, there are plenty of other strengths that Ireland, as a great team, have that we have to concentrate on and make sure we don't get sucked in."
Gibraltar already have detailed knowledge of the Ireland team having handed them a major scare at the Victoria Stadium in March when only Jeff Hendrick's second-half goal separated the sides in the opening round of fixtures.
Mick McCarthy's men struggled to impose themselves on the artificial pitch with a howling gale further hampering their efforts, and they were grateful to escape with the points safely banked.
Ribas said: "It was a very good game we played against Ireland. Ireland also played well because it wasn't easy to adapt to the particular conditions on that day, but they are a team of a high level.
"For us, the most important thing is that we continue our growth, to be competitive as a team and to continue our development as a national team to get to a stage where we can look to perform and hurt the teams we are up against."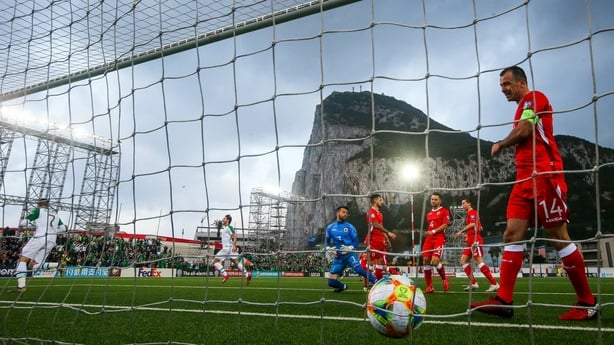 The Gibraltar squad arrived in Dublin on Saturday afternoon fresh from a 3-0 defeat by Georgia in Tbilisi, and adapting to the change in conditions will be another part of their education in international football.
Ribas said: "This is the situation for all countries. It's the way the tournament is. We knew about it well in advance and we prepared for it.
"There is the difference that it's 20 degrees warmer in Georgia than it is here at the moment, but it's the same for everyone.
"Ireland will have to do it, Denmark will have to do it and the other teams will have to do it. For us, it's just part of our continued growth and development at this level."