Republic of Ireland defender Megan Campbell took the last few steps of a difficult path earlier this year.
It's a stretch of road that goes back to 2016 when Campbell was sidelined for eight months with a serious ankle injury. She overcame that setback to help her club Manchester City to FA Cup success, as well as playing a pivotal role in Ireland's opening World Cup qualifier victory against Northern Ireland.
But the return to good times on the pitch soon gave way to another descent into injury hell. Two months after that qualifier against the North, Campbell tore her ACL, the dreaded knee injury that typically brings a recovery time of between six and nine months.
Additionally, Campbell suffered bereavements at home. Her grandfather Eamonn Campbell - a renowned musician and former member of the Dubliners - passed away in October 2017. Shortly after, Campbell lost her Nana too.
"Mentally, it was just so draining," she recalls. "You've all these emotions going on within your head, and all you want to do is play football."
But football wasn't accessible to Campbell at the time as she waited for her knee ligaments to heal. And even then, her rehabilitation wasn't straight-forward. As she sits at the launch of RTÉ and TG4's coverage of the Women's Soccer World Cup, she beams that she has no trouble with her knee now. 
But she faced a 16-month battle to get to that point, culminating in a return to intentional duty for Ireland back in February.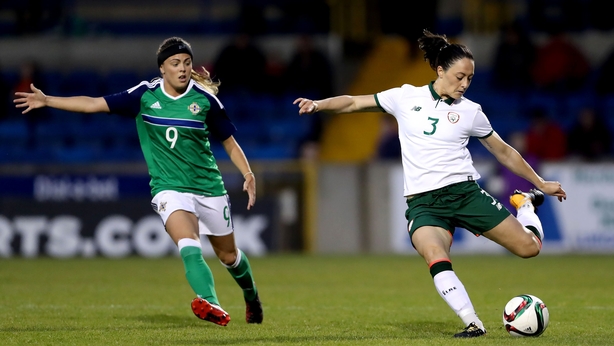 "I had some setbacks within my recovery where I started running when I probably shouldn't have, I didn't have the right strength.
"And then because I got a tendon graft... from the front of the knee they took the tendon from there and put it into where my ACL was rather than the hamstring graft, because I'm hyper-mobile, i thought that bony block was probably best suited for me.
"After speaking with the surgeon, the specialist and stuff, they all agreed. That's the route I went down. I knew in my rehab I was going to get pain in the tendon. They had told me previous that those things would happen. The tendon obviously inflamed, I had setbacks and I couldn't run, then I had to start all over again. So yeah, it wasn't easy."
The Drogheda defender instantly knew her knee was seriously damaged at the time of her injury. "I don't do things in halves," she laughs, thinking back on that difficult time in her career. She can recall the night it happened with vivid detail and still feels sick whenever she walks past the section of the pitch in the Academy Stadium where the injury occurred.
She was playing a Champions League game for Man City when she felt a pain shoot up her leg in the 65th minute. The team physio rushed to her aid as she roared out 'Why me? Why me?'
"It was quite quiet outside the stadium, but you could hear my scream echo around the stadium.
"I couldn't fathom as to why this was happening again to me."
The recovery was certainly a struggle at times. And worries about whether Man City would want to commit to a player who had just suffered two serious injuries obviously crossed her mind. Even after she returned to training, it would be some time before Campbell could trust that her knee could take the rigours of high-level football again.
Considering the struggles she's faced in the last few years, it's understandable that she found herself questioning her future in football.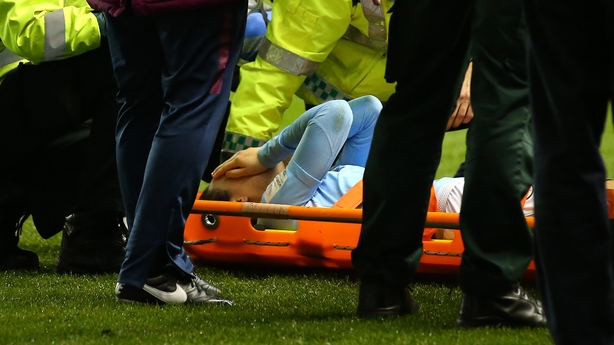 "It was like 'what if I don't play again?' Never mind 'what if this club doesn't sign me?' It was 'do I want to play football again?' Through small times within my ACL [injury], I was thinking maybe football wasn't for me and maybe I should go down a different route.
"And then, different things happened outside... my Grandad passed away and then my Nana passed away. Football for me was my out.
"And then I didn't have that either and it was just like 'what do I do now?' So, yeah I'm not gonna lie. Throughout times in my ACL recovery I was thinking maybe football isn't for me and maybe I should just stop. I thought 'yeah I'll do the rehab but maybe I won't play again. What if I do something else?'
"I think if it wasn't for my family and friends around me, pushing me on to go 'well look where you were when you came back from your ankle. You played in an FA Cup final.' Things like that, and Colin [Bell] ringing me and constantly being in contact and asking how I am. And saying that I'm missed within the national team."
That difficult period is behind Campbell now and she's thankful that there's no fresh injury concerns on her mind. The timing of her return is not ideal, as she made her comeback towards the end of the club season. She did manage to fit in 90 minutes towards the end of April, but she's now facing a 10-week break before the new campaign begins.
There's also the added agony of missing out on a World Cup tournament that is being televised in Ireland. But some good is coming from their absence from the competition in France.
Campbell didn't grow up in a time where women's football was on TV, and she looked to players like Vincent Kompany and Nemanja Vidić and others who did appear on the screens.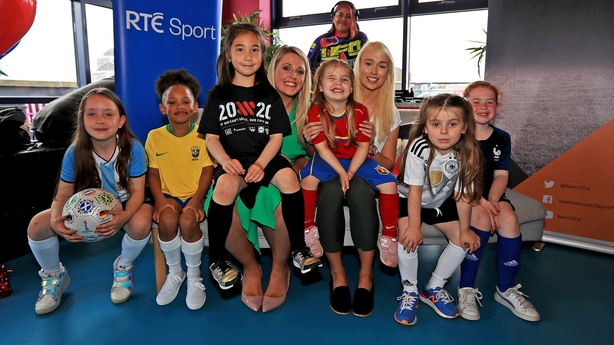 She's part of RTÉ's punditry team for the Women's World Cup, and by extension, she's playing a key role in a societal shift.
After a long stretch of pain, the good times are coming back for Campbell.
"I'm jealous as such, I wish I had it when I was a kid. The opportunity and stuff is there for kids now and it's unbelievable.
"I'm gutted that the Irish national team aren't there. I think we suffered a lot in the last campaign with injuries coming at rotten times for a lot of the players.
"I didn't really have female role models as such. Obviously, you had the likes of Emma Byrne, Ciara Grant and Yvonne Tracey when I started to come through the Irish national ranks. That's where I wanted to be.
"It was all males at the World Cup and Euros. It was all men's football. You didn't really see females on TV, especially when I was the likes of the age of the kids here today [at the launch].
"I think it's only a good thing for young girls and boys watching sport, that they can see women can be on an equal playing field being on TV."
Watch Norway v Nigeria tonight from 7.30pm on RTÉ2 and the RTÉ Player.