Just days after being part of the Liverpool match-day squad in the Champions League final win over Spurs, the Reds have confirmed that Daniel Sturridge and Alberto Moreno will leave the club this summer.
The pair struggled for game time in recent seasons and were widely expected to leave when their contracts expired.
Sturridge moved from Chelsea in January 2013 and quickly won over fans with an impressive scoring run. Injuries however hampered his time on Merseyside and scored 67 goals in 160 appearances.
Moreno signed from Sevilla in August 2014 and has made 141 appearances in that time.
"The most important words to say to these two remarkable players is 'thank you'," Klopp told Liverpoolfc.com
"They were here when I arrived as manager and during that period they - as much as anyone - helped to establish us as a team that would be heading in the right direction. Without them we wouldn't be the team and club we are in this moment."
"I wish both players nothing but success and joy wherever their journey takes them next. We will miss them of course, but we can say farewell with the best words possible: Guys, you leave as European Champions." 🔴🏆

- Jürgen Klopp pic.twitter.com/UDmNn7ytQX

— Liverpool FC (@LFC) June 4, 2019
Sturridge's last appearance for Liverpool came as a late substitute during the 4-0 Champions League semi-final second-leg win over Barcelona, which saw the Reds complete a remarkable turnaround to book their place in Madrid.
Klopp paid tribute to the forward's leadership skills and said the England international was one of the best strikers around on his day.
"He is one of the best finishers I have ever seen in my life. He scores goals you think could and should not be possible.
"Again, like many players in my squad, Daniel has had to be patient and contribute when asked during games, but even this season he has played a vital role.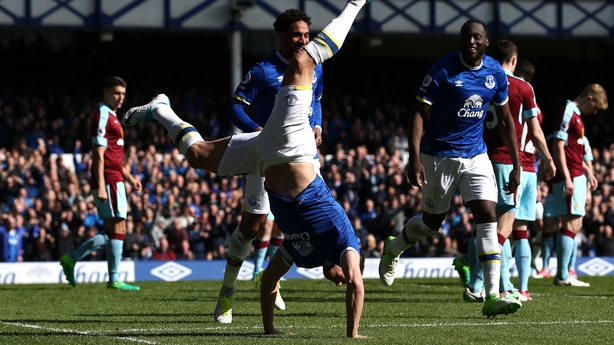 Meanwhile Everton defender Phil Jagielka has announced his departure from the club.
Club captain Jagielka spent 12 years at Goodison Park, but was restricted to just seven appearances this season.
The 36-year-old former England international said on Instagram: "It's been hard to confirm my situation for next season as that decision hadn't been fully made by the club until now, unfortunately my journey at Everton has come to an end after 12 fantastic seasons.
"I hav(e) been lucky enough to play over 380 games and lucky enough to be club captain for 6 years.
"All I can say is thanks to all the players I've played along side, all the staff that have helped me in their own way, the Chairman and of course the amazing fans. Wishing everyone associated with this special club the very best for the future!!"