By James Hendicott
In early June, just as the final flames of the majority of Europe's 2018/2019 football season burn out, a more obscure football tournament - one for international-ish football associations that exist outside of FIFA - will kick off in Artsakh, a disputed region of Azerbaijan.
CONIFA - the Confederation of Independent Football Associations - is a simple but loaded concept. Like something of an anti-FIFA, the organisation represents regions that fall outside of the international body's strict entry criteria, or, in some cases, fulfill them, but are rejected despite their repeated attempts to get in.
CONIFA's conscripts range from the South Pacific island nations of Tuvalu and Kiribati - whose appeals to FIFA have fallen on deaf ears - to disputed regions like Northern Cyprus (home to one of the only European football leagues with no route into UEFA competition), Tibet and west-American 'bioregion' Cascadia.
CONIFA has its roots in another, now defunct organisation for fringe football, the NF-Board.
The NF-Board were half inspiring, half silly. As well as providing a platform for those with a fairly serious identity claim, like Monaco, Tibet, Northern Cyprus and Greenland, they featured borderline comedy teams, like offshore oil rig 'principality' Sealand, and Seborga, essentially a small town in Italy.
The NF-Board was brought down by in-fighting and an inflexible constitution, and Per-Anders Blind (a Sapmi reindeer herding businessman) and Sacha Duerkop (a German shirt collector) picked up the pieces and ran, creating a 50-plus member organisation that now spans every continent bar the poles.
The 2019 tournament in Artsakh will be CONIFA's third European Championship. There have also been three world cups. The football is of a reasonable standard. The better sides in CONIFA would be competitive at the fringes of the professional game (and indeed, contain mostly players who are), but it's the stories that really stand out.
At the 2018 world tournament in London, the political heat around the competition was enough to see several governments get involved. Sri Lanka, Cyprus and the Ukraine all objected formally to the tournament in some form, while it's believed behind-the-scenes Chinese political maneuvering caused most of the tournament sponsors to pull out at late notice. The show, somehow, went on.
The result was a kind of footballing peace project, driven by former North Korean world cup player and manager Ahn Yong Hak
Some of the teams were fairly run-of-the-mill. Isle Of Man side Ellan Vannin and the thrown-together team from the west of the US and Canada, Cascadia, were representatives, but without any great story to tell.
The other extreme was stunningly colourful. Matabeleland, representing a minority grouping from the more rural half of Zimbabwe, struggled through visa issues, fundraising problems and the tension around the fall of Robert Mugabe in their preparation.
Kabylia, representing a strongly separatist region of northern Algeria, drew a side almost exclusively from emigrants, after their manager was arrested and questioned in the build up. Their footballing heritage includes Zinedine Zidane and Samir Nasri, both of whom have family routes in the area, but the team that appeared in London was drawn mostly from the French lower tiers.
Their supporters, decked in the hard-to-come-by yellow shirts of the team, celebrated wildly on the sidelines throughout games as their team struggled to make an impact, with some explaining that the contests were one of their very first chances to freely express their background.
A United Koreans In Japan team featured players of Korean origin long-time resident in Japan, and linked to both the modern day North and South of Korea. The result was a kind of footballing peace project, driven by former North Korean world cup player and manager Ahn Yong Hak.
Panjab, similarly, represented a region that lies across the Indian and Pakistani border, and fielded a side particularly heavy in Sikhs, whose Holy Land was split by the partition.
Naturally, CONIFA has been the subject of some controversy. In particular, they're sometimes accused of giving a voice to Russian separatist regions, as well as the more 'friendly' outfits that form their competitive core. They deal with this with strict rules around political neutrality at games, fostering relationships between rival factions, and a commitment to accept teams that fulfil their membership criteria.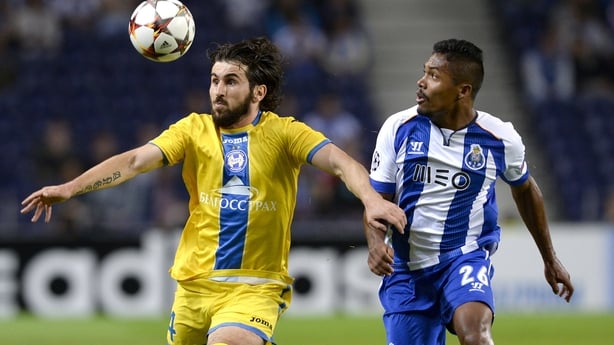 Conventional football this is not, then, but it's of a solid quality, and consistently entertaining in its unpredictability. There are some stars, like Anri Khagush (once sent off playing for BATE Borisov against Real Madrid at the Bernabeu), or former Lithuanian captain Marius Stankevičius, an ex-Lazio and Sampdoria playmaker who turns out for his adopted region of Padania.
The potential of such a tournament is substantial: in the last few months, Cornwall and Yorkshire have joined, as have a first South American side, an indigenous Andrean grouping going by the name Mapuche.
Somaliland, a de facto independent state in Somalia, is already set to host the 16-team 2020 World tournament, with qualification games well underway.
When the European offering returns this weekend in Artsakh, it will be current World Football Cup holders Karpatalya (a Hungarian minority grouping in the Ukraine) and European holders Padania (a semi-separatist region of North Italy) who will go in as favourites.
The Georgian separatist region of Abkhazia - who often field Russian and Belarusian top-tier players - won't be too far behind. Who wins will make barely a ripple on the broader footballing world, but mean a great deal to a team searching for an outlet, a voice.
Darfur, a Rohingya muslim team, Kurdistan, Quebec, Crimea and the Chagos Islands are all currently getting their footballing fix through CONIFA.
As eight teams take to the field from this weekend in a disputed corner of Azerbaijan, like Arsenal's recent trip to the capital Baku, they'll be plenty more to talk about than simply the football.
James Hendicott is the author of 'CONIFA: Football for the Forgotten', a book exploring the stories behind CONIFA and its diverse participants. It's available in hard copy for €10 including Irish postage from his website, or digitally on Amazon. You can watch the CONIFA European Cup unfold live online throughout early June.