It's water off a duck's back according to the player himself, but James McClean is happy to highlight what he calls the hypocrisy of the English football authorities.
The 30-year-old is likely to be a central figure in the Republic of Ireland's European qualifying double header next week which begins in Copenhagen on Friday before welcoming minnows Gibraltar to the Aviva Stadium the following Monday, 10 June.
The Derry native played in the opening 1-0 wins that marked Mick McCarthy's return to the international arena and is hopeful that lessons have been learnt against Denmark especially with the heavy 5-1 defeat play-off defeat still fresh on the mind.
On the club scene, it was an eventful campaign. Stoke City went into their first season outside the top-flight in a decade as one of the pre-season favourites to bounce straight back, but lost more games than they won and finished 16th in the table.
Off it there was the continued level of abuse which McClean has become accustomed to in recent years. In November he accused the English FA of turning a "blind eye" to the sectarian abuse he was subjected to after the authorities charged him for the use of an offensive word on social media.
Last month he shared images of a birthday card he received which included a death threat and vile anti-Irish messages.
The former Sunderland and West Brom man says that while the authorities have given publicity to the Premier League's 'No Room for Racism' campaign and Kick It Out following Raheem Sterling's claims that not enough is being done in the area, it is more than they are doing in the area of discrimination.
"The only reason I put it up was to highlight the hypocrisy," he said speaking at Aviva Soccer Sisters Dream Camp in the Aviva Stadium.
"They [the FA] are a bunch of cowards and hypocrites. Raheem Sterling is this and that, he's a hero and getting awards…what I get week-in, week-out compared to what he's probably got one week, one game, for the last seven or eight years."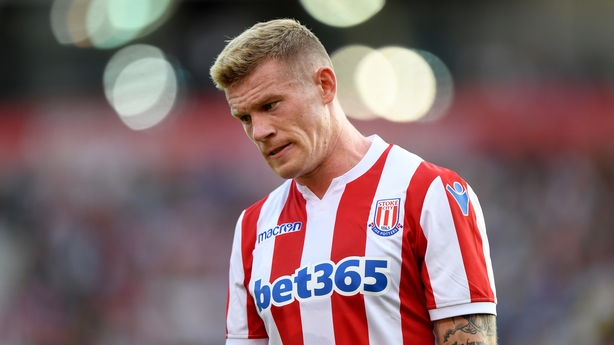 Reports that McClean had contacted the police following the death threats were wide of the mark, and the only contact he had was after he contacted Kick it Out. Even then, it was nothing more than a "measly" statement.
"I'm a white Irish man. That doesn't matter to them. This happened to Neil Lennon. He gets abused about being Irish and no one does anything. The proof is in the pudding. You're a white Irish man and no-one cares.
"It's pretty clear what they have to do to change it. What they are doing with the Sterling issue…don't be a hypocrite, do it for racism and sectarianism. It's all discrimination."
The 65-cap Irish international also responded to the argument that if he feels so strongly about the abuse, that he should earn a living elsewhere.
"If I lived and worked in Dubai, would they make me wear a burka? No. Where you work doesn't mean you have to bow to their culture.
Despite making 50 appearances for club and country so far this season, putting the feet up for the fortnight break was never an option for the winger. One of the weeks was spent at a week training camping in Dubai – "I'm not one to switch off, I like to keep going" – and was champing at the bit for Ireland's training camp in Portugal last week.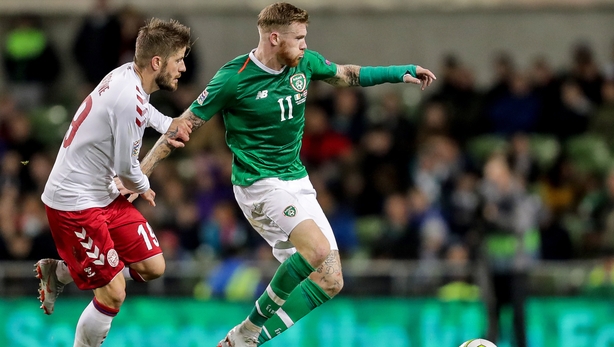 Denmark next week is the primary focus and a positive result in Copenhagen could go a long way to securing an automatic place at Euro 2020, though the chastening defeat at the hands of Eriksen and co. still lingers.  
"It's always on your mind because of what was at stake, that will always be there. You have to move forward. It's a different game. There's no revenge because no matter what happens now, it will never bring back that night."
Avoiding defeat against the Danes could largely depend on how the visitors shackle Eriksen. The Spurs man claimed a hat-trick in Dublin and could enter the game as a Champions League winner should Tottenham get the better of Liverpool on Saturday night in Madrid.
McClean has seen plenty of the play-maker up close for Spurs and Denmark in recent seasons and knows it will require a strong defensive performance to nullify his attacking threat.
"The one thing we need to do is definitely close down the space around the box. Left foot, right foot, he showed that night he comfortable on either foot.
"It's down to us to make sure we close down the space around the box and get as tight as possible."