If Mick McCarthy is growing tired of discussing players who 'could' play for the Republic of Ireland, he certainly isn't showing it.
Having returned from what the manager described as an "excellent" week in Portugal for a warm-weather training camp, the focus now turns to Denmark and Gibraltar next week.
Uncapped pair Luca Connell and James Travers, as well as Preston's Alan Browne have been ruled out through injury, but it is another couple of players who cropped up in conversation with McCarthy ahead of the Euro qualification double-header.
Leeds United striker Patrick Bamford hit 10 goals in an injury-interrupted season that saw the Yorkshire club reach the Championship play-offs, and McCarthy has held talks with the much travelled 25-year-old.
Bamford was capped once for Ireland at Under-18 level before switching to England and earning caps up to the Under-21 grade, but McCarthy insists the ball is now firmly in the court of the forward.
"I think Patrick has to give me a call," he told RTÉ Sport. "That's the way it runs now, bearing in mind all the conversations I have had with him. I left it with him, 'if you're ready to do it, give me a call'. I'll wait for the call.
"The length of time it takes, I might be out of here before then."
The jovial mood continued when it came to discussing Nathan Redmond. The Southampton forward had been an Irish target, and was a surprise inclusion in England manager Gareth Southgate's initial squad for the Nations League finals.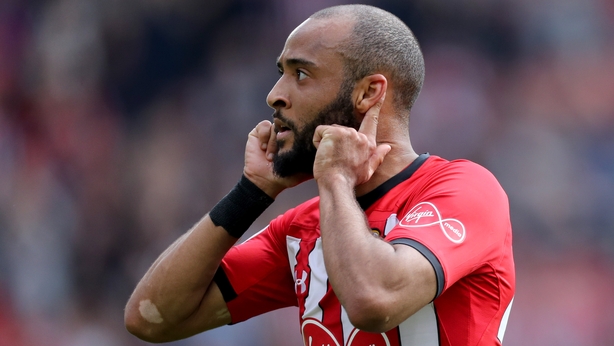 The 25-year-old was subsequently released from the squad but it now appears likely that he will focus on adding to his sole England cap rather than turning out for the Boys in Green.
McCarthy explained how he found out that Redmond had been called up by the Three Lions with a text message from Robbie Keane while he was out on the golf course.
"It said: 'well that's Redmond gone'. I sent a message back: 'Dick?', (Ireland's kit-man) knowing full well who he meant of course.
I said, thank f*** its' not Dick
"He said, 'no Nathan, he's being picked for England'. I said, thank f*** its' not Dick."
McCarthy insisted he bears no ill-feeling to the player who has represented England at underage and senior level.
"I think Nathan Redmond wants to play for England. He's played for them in the past and he was hoping to get the call-up. He's got the cheap date in the background with me. Good luck to him if he wants to do that.
Does he subscribe to the cynical view that England only called up The Saints star in an effort to ward off Irish interest?
"If that was their modus operandi, I'm sure they would have kept him in the squad and played him in one of their games."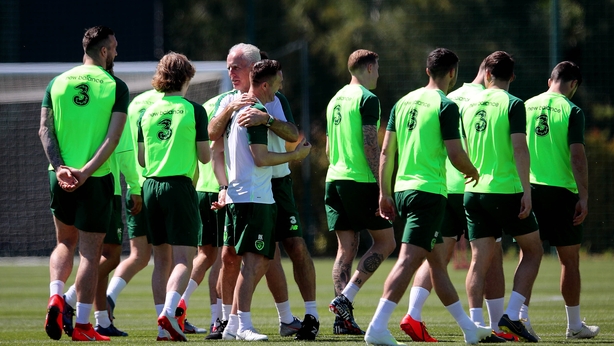 His full attention is the players at his disposal as Ireland look to back up their opening two wins of the group. There has been a freshening up of personnel, and the week-long training camp in Quinta do Lago allowed a greater familiarity with McCarthy's tactical approach.
According to McCarthy, it also allows players time to get to know each other even better, something which he hopes to reap the benefits of.
Twenty-three years on from when he first took on the role as Ireland manager, is there a different way to foster team spirit in the modern dressing room?
"I don't think so. I don't think the lads are that bothered about going out as much as we were, that's for sure. Maybe all them mobile phones, that has maybe curbed their enthusiasm for going out," he said.
They are young men, they have to be able to enjoy themselves in my view
McCarthy gave the green light to a night out in Portugal, but says the seeds are sown as much on the pitch as off it.
"They have to be able to go out. They are young men, they have to be able to enjoy themselves in my view. I give it my blessing because I think it helps wherever you are.
"It's how the training goes. It's in the warm-ups, the fun that is created there and the banter they have between each other. The training games, the banter between the staff and the players, it's on a daily basis.
"There is no one magic formula that creates that wonderful environment. I always think the better the environment, the more you want to come in."
Mick McCarthy was speaking at the Spar Primary School 5s National Finals at the Aviva Stadium