When Mick McCarthy was last in charge of Ireland, a pre-tournament training camp in Saipan caused all sorts of commotion, sparked in part by the training gear failing to arrive on time.
Another McCarthy-led training camp takes place in the Algarve resort of Quinta do Lago later this month, and this time around, the manager is more concerned that some of his players might not turn up.
The Ireland manager has named a 30-man squad for the week-long trip to Portugal as his side prepares for the Euro qualifying double header against Denmark and Gibraltar in early June.
But with the hectic end-of-season scenarios currently playing out across the water in England's top tiers, the chances of getting all 30 to the famous golf-playing region on the Portuguese south coast may prove a logistical nightmare for the Ireland boss.
"I've got five who will be in the play-offs and all five could be in the finals because they can't meet each other in the semis,"said McCarthy, speaking at the launch of the FAI's AGM and Festival of Football in Trim.
"And some might not be in Portugal. That is the dilemma," said McCarthy, who confirmed that the final squad for the competitive matches will be 23 or 24 players.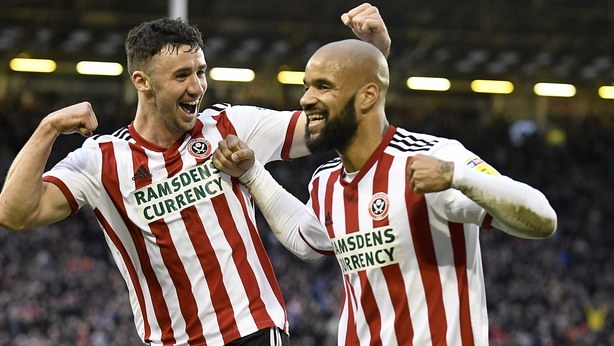 "Sheffield United have just won promotion and they are going away for a few days. The Premier League is still playing. I need to get them to Portugal on 21 May when they are all ready to train."
One man who should certainly be in Portugal to meet up with the squad is teenager Mark Travers who enjoyed his own feature piece of analysis on Match of the Day on Saturday evening following a man of the match performance as Bournemouth beat Tottenham 1-0.
A relative unknown ahead of the weekend, McCarthy, for one, was not surprised to see the young Ireland keeper make an immediate name for himself in the Premier League encounter.
"He impressed everybody in the last two games that we had in the training sessions," explained McCarthy, who named Travers in the last squad for the two victories over Gibraltar and Georgia.
"[Former Celtic striker and current Sky Sports pundit] Alan McInally rang me on Saturday morning when he was doing his research for Sky and said 'who is this Mark Travers?'.
"I said 'he's a lad we had in and he's brilliant. He impressed everybody. I have no doubt he will play well'.
"I didn't expect him to do that! Man of the match, he was outstanding."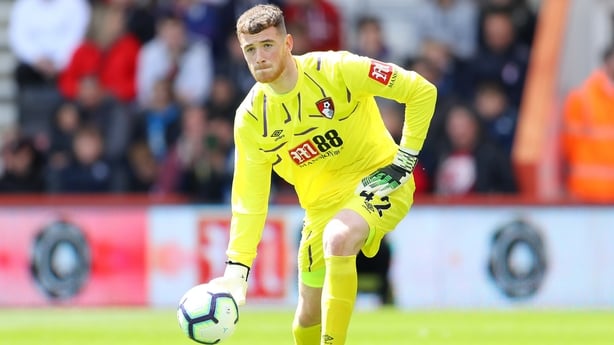 McCarthy was asked his opinion on the recent James McClean revelation, which saw the Ireland international receive death threats by way of a "birthday card".
The manager preferred to focus on what his midfielder does on the pitch, but also added that he was very proud of McClean to see how he has been handling himself amidst all the abuse he regularly received throughout English football grounds.
"I was at Millwall when Stoke played there. He got the usual banter that Millwall fans give," said McCarthy.
"They give it to me when I have a team there.
"I was immensely proud of him of how he handled it. Every time he got the ball he got the bird off them.
"Every time it went near him he got it. He played left wing-back and I thought he was excellent. I'm delighted to see that maturity in him shone out like a light in that game. He got on with the game, played it and I thought 'well done James'.
"There's nothing we can do about it. You get a letter, card or e-mail because even those are untraceable at times.
"These people are on Twitter and different media websites and get in contact with them, hence the reason I'm not on them.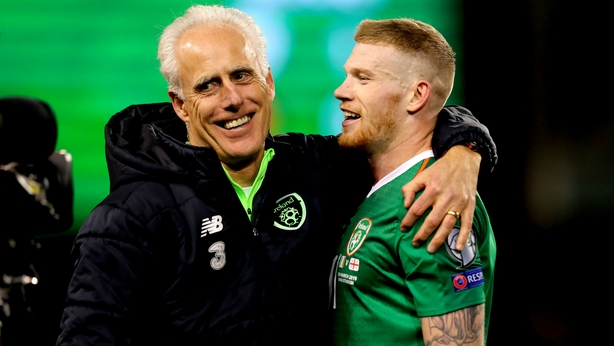 "I don't want anyone saying good things about me or bad things about me and certainly not attacking me through something I can't see and I don't even know who they are.
"It's very sad he has had to endure that. He'll cope with it. Let's talk about the games he played. He was fabulous against Gibraltar and Georgia.
"It's a very touchy subject. You have to be very careful. I think racism in any form is unacceptable.
"It's generally because of the colour your skin that it stands out far more, but the Irish boys get plenty of stick and James gets more than his fair share. But like I said he handled it very well and I was delighted."
Keiren Westwood, meanwhile, was not named in the 30-man squad with McCarthy opting for the aforementioned Travers and Kieran O'Hara as back-up for Darren Randolph.
The Sheffield Wednesday keeper has been out injured recently, yet was in the team that finished the season last Sunday as the Owls lost 2-1 to QPR.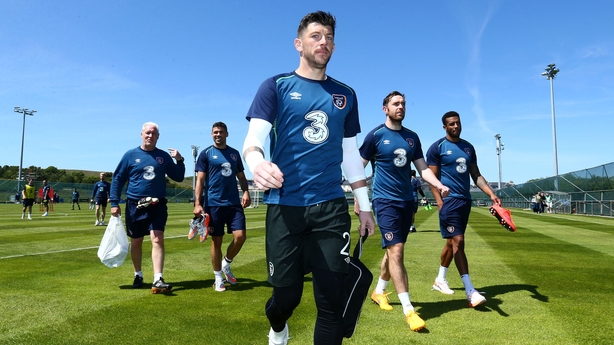 "I can't be writing players off," explained McCarthy.
"Keiren has got a bit of a problem with his knee. He has had to look after it. He's back in team I see but I think he has to have some treatment on that over the summer.
"I was quite happy to take Mark Travers and he is adequate back- up, that's for sure. I should mention Kieran O'Hara as well who has had a great season at Macclesfield and played all the games and managed to stay up."
McCarthy has brought back two players who missed out on the March games through injury, Callum O'Dowda and Alan Browne, and the manager is delighted to have them both back as they are both capable of adding goals to the squad.
"Alan and Callum have both been scoring goals. They are both back playing and I'm delighted to have them in the provisional squad."