Former Republic of Ireland Under-19 manager Paul Doolin has said he is not surprised by recent events in the Football Association of Ireland, adding that people working for the body in his time there "would stick a knife in their mother to further themselves".
The former Drogheda United and Cork City manager led the Ireland Under-19s to the European Championship semi-finals in 2011 and his six-year spell was widely regarded as a success.
Speaking on this week's episode of the RTE Soccer Podcast, Doolin stated: "It was a great privilege and I was delighted to get it. We started off with qualifying for the Euros. It was probably the worst thing I could have done.
"At the time it was the financial crash and there was no money. People were looking at me and it was like 'what did you go and do that for?'.
"I got the impression that it was more of a hassle.
"There is an awful lot of things that go on in there. It's not surprising for me because there is people in there to be honest that would stick a knife in their mother to further themselves.
"That was the impression I got. I never had to do that and I wouldn't either. Even now it's not a thing I would do to get a job.
"The politics were horrendous. Some of the things that were done to me in there, we would want another hour to speak about it."
Doolin said that when he was discussing his exit from the role in 2016, he was warned by an individual that speaking out could have a negative impact on his career.
"I went to see John [Delaney] and somebody else before I left and told them a few things I thought. It wasn't good. I was always able to stand on my own two feet whether it was as a player or a coach.
"My record backs it up itself. I said a few things of why I had to leave and I got a phone call the next day where someone said you might find it hard to get a job if you say it. I didn't think it was a nice thing to say to me. Forget about the football for a start. As a person I thought I represented [an employer] really well. Any job I had I felt I could say the same and nobody could say 'well don't give him a job, he did this at the last club.'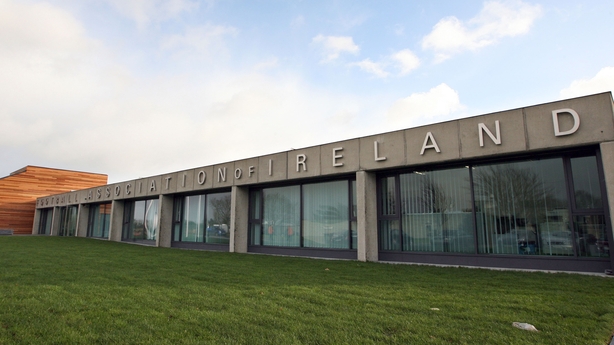 "If I was bitter, I would be on television or newspapers every week. At the time I didn't think it was great.
"There are some very good people there, still some very good people there, but it just seems like it's in a bit of turmoil."
Doolin has been largely out of work in football since his job with the FAI, revealing he had applied for two SSE Airtricity League jobs but did not receive a response.
"I thought that was a lack of respect for someone that was involved for 36 years. One was Shamrock Rovers and Galway and I said to myself 'I think they are telling you a message'. That's fine.
"I don't have a problem. The thing for me is people try to say 'you are finished and it's all about young managers'. Well it isn't. If you look at young managers, some of them are struggling, to be fair, within the league.
"Clubs can do what they want. They don't have to give you a job. I'd like to be involved in football. I'm qualified, which is another thing. You have to do your courses every few years and you're told if you don't do it then you can't apply.
"And then they go off and give jobs to [people without the Pro Licence]. I have no problem with any coach but the rules are there or they aren't. I'm still hopeful it might come."
We need your consent to load this SoundCloud contentWe use SoundCloud to manage extra content that can set cookies on your device and collect data about your activity. Please review their details and accept them to load the content.Manage Preferences
Ireland have qualified for the Euros again this summer under Tom Mohan, with Doolin saying it is an achievement that should be lauded as just eight teams reach the tournament and the job is much more harder than perceived.
He said, away from the off-the-field aspect, that he enjoyed the role and is in contact with Mohan.
"I had six years there, we hadn't qualified for 10 years [before 2011]. It's a difficult gig because seven teams qualify from the whole of Europe. I'm delighted for Tom Mohan, I keep in touch with him in results and give him a call."