When Colin Bell first took the reins with the Republic of Ireland Women's team in February 2017, his ambitions were modest.
"The first job is to get in and see what we are capable of doing," he said, while accentuating the need to set goals "step by step" and highlighting the importance of being "realistic".
Two years on, the Leicester-born 57-year-old is far more bullish.
"We've made a massive leap forward," he said at the launch of the SportsDirect FAI Summer Soccer Schools at the Aviva Stadium.
Progress made, but still more to come.
Bell worked closely with Jurgen Klopp at Mainz in the early noughties, coaching the reserves when the German was making a name for himself in his first managerial post.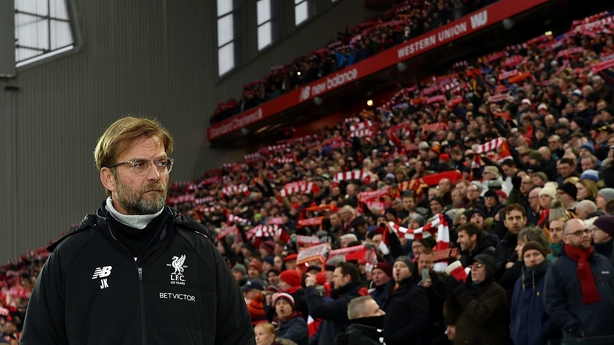 He shares Klopp's philosophy of intense, aggressive football and has emboldened his Irish players to express themselves against even the very best teams.
Bell also buys into the process of building a team block by block; a patient approach that's paying off for Klopp on Merseyside and one which the Ireland manager believes is bearing fruit here.
"I think that the last two camps that we've had, and even the last campaign, was good," he said when reflecting on last year's unsuccessful tilt at World Cup qualification, the Irish finishing third behind the Netherlands and Norway in Group 3. 
"It could've been a very good campaign of course if we had beaten Norway, but the way that we are setting up now, the pace of the game, the ability on the ball and the fitness levels are totally different from two years ago. 
"We've picked out some really strong nations [for friendlies] - Belgium, Italy, Wales. We're now above Wales in the rankings and they're second seeds in the Euros. 
"The progress has been tremendous."
A 2-1 friendly defeat to World Cup-bound Italy a fortnight ago was loaded with positives. Ireland were hardly out of their depth in Reggio Emilia, in fact they were unlucky not to win.  
"I mean nobody likes to lose. I always hate to lose.
"But you need that phase to be able to learn from your mistakes that you make. And when you get caught out [you learn] why you got caught out and what happened. 
"We made two errors and they were both punished - ice cold - and that shows the quality of the Italians, they're a very strong team. We need to be able to finish off our own [chances] when the opponents are making mistakes and the Italians made quite a few mistakes against us and we didn't punish them. 
"We do need time and the girls can see the progress. The last two camps, from the quality of the training and the actual phases of the game, have been the best we've had."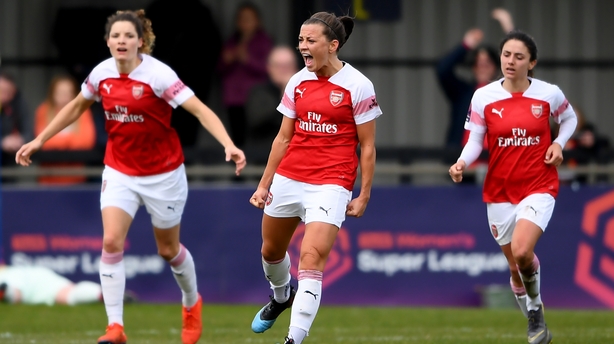 It helps having some key players shining across the water in the Women's Super League.
Louise Quinn and Katie McCabe are on the brink of winning the title with Arsenal, Leanne Kiernan's goals have helped West Ham to the FA Cup final and several others -  Marie Hourihan [Brighton and Hove Albion], Grace Maloney [Reading], Harriet Scott [Birmingham City], Niamh Fahey [Liverpool] and Megan Campbell [Manchester City] - are plying their trade in a high-quality, competitive division.
"Take the example of Leanne [Kiernan] making that big move to England where she's really developed," added Bell.
"She was on a good way anyway just before she left, but now she's in that environment every single day.
"Playing with good players in training, having a good coach with in Matt Beard and playing against top players every week - that's really helped her.
"Then you see the difference of Katie McCabe. Katie had to go the hard way; not being in the team, on the bench and coming into the international set-up with not really being able to show her true ability because a lack of match practice.
"I remember when we came in for the double header against Slovakia and the Netherlands last year, Katie, from the camp that we had in Cork in the February/March window, she played five minutes in that time.
"So in the space of four weeks, she had five minutes on the pitch playing competitive football. So how on earth is she able to then perform against Slovakia and Netherlands?
"This season it's been totally different because [Arsenal boss] Joe Montemurro has really supported her. She's had a fantastic season and you can just see the difference.
"That again is a tremendous example of the mental strength that Katie had to show to deal with that situation and she's coming through really well and that's pleasing."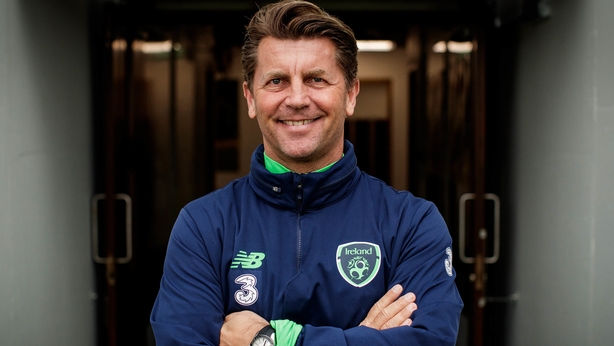 Ireland don't start their Euro 2021 qualification campaign until September, when they host Montenegro.
Germany, Ukraine and Greece are other countries standing between the Girls in Green and a place at the finals in England. 
"We still have a lot of work to do," Bell declared. "We've made some good moves forward and we've seen that in the games that we've played in this calendar year.
"We just have to get over that hurdle which will be actually getting the results that we need. 
"It is a process. We are growing."