Manchester City manager Pep Guardiola has ruled midfielder Kevin De Bruyne out of Wednesday's Manchester derby at Old Trafford.
The Belgian suffered the latest in a string of injury setbacks this season as he was forced off against Tottenham on Saturday.
"It is a muscular problem," Guardiola said. "We will see in the next days but tomorrow he is not available."
Guardiola is relishing the prospect of taking on neighbours Manchester United with his side needing a victory to return to the Premier League summit.
"We have to win four games to retain our title," Guardiola added. "It is not an easy place to go but it is a nice place to go. We know exactly what we have to do.
"It is a derby and all the times we play against United they are special games and players do their best."
The City boss also dismissed speculation that winger Riyad Mahrez could quit the club this summer after just one season due to a lack of game time under the Spaniard.
Guardiola said: "Riyad Mahrez will be with us next season and the next one, and the next one. I don't need to speak with him. He knows we are happy with him."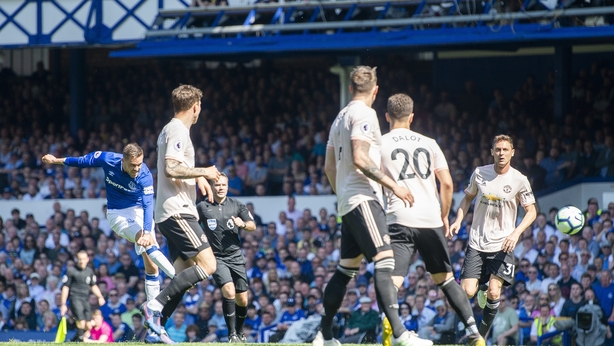 A backlash might be expected from a United team who were humbled 4-0 at Everton on Sunday.
Paul Pogba admitted in the aftermath that the players owed their supporters a response in the derby.
"The way we played and the performance of myself, of the team, of everyone is disrespectful. We didn't respect ourselves, the club, or the fans," the Frenchman said.
"They put their life on us, the team and this club. What we showed on the pitch, we did not give the joy back and that's why we're angry with ourselves.
"We want to do better for sure and we have to. The reaction has to be there.
"I want to say, and I know it may not be enough, but the fans want a reaction from the players and the only way to apologise to them is to give everything on the pitch, we did not give them the joy back and that's why we're angry with ourselves."