Dundalk coach John Gill has described the recent events surrounding the FAI, including its meeting with an Oireachtas Committee, as "farcical" and "embarrassing."
Former Chief Executive of the FAI John Delaney appeared before the Oireachtas Transport, Tourism and Sport Committee last week, along with other representatives of the association. 
At the meeting, Delaney said that he was precluded from giving further information about a €100,000 loan to the FAI after receiving legal advice, while the President of the FAI admitted that the association had failed to obey State funding laws.
Sport Ireland has decided to suspend and withhold future funding to the FAI, while Delaney has since offered to step aside from his role as Executive Vice-President of the FAI.
"You're meeting people in your day-to-day life and they're asking you to pass comment," a despondent Gill told RTÉ Sport.
"It's not nice. To be honest, I thought it [the Oireachtas meeting] was farcical. It was embarrassing."
Gill added that urgent and effective change is needed in the FAI, and when asked if he thought the FAI was out of touch, he said: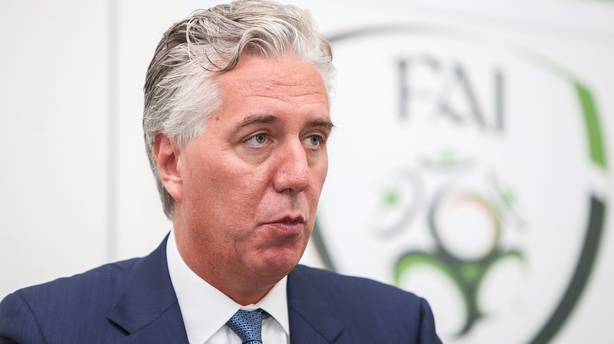 "I think so. There's a lack of reality. When you look at the resources that's maybe going into the league. You look at prize money and the problems with the women's team, just various things that have cropped up. Even in our own domestic league, [the] facilities and then when you see the stuff that's coming out, it's a little bit nauseating to say the least.
"But hopefully change will happen. It'll only be good change if the right people come in.
"It's a sad day and a sad time with what's coming out. And it obviously has to come out in the wash but I think maybe this is a pivotal moment for football in this country."
Meanwhile, PFAI Ireland Chairman Gary Rogers said he wants to refrain from making "rash comments" on the current situation with the FAI.
"We'll wait and see what the internal report shows and what the final outcome will be. There's no point really making any rash comments on it now. We'll see how the situation develops.
"Everybody around the country has made their voices heard over recent times and the fans are unhappy. There's a long road to go yet and there's a lot to be played out in that situation. We'll see what the final outcome is and hopefully when things settle down, and we get a better picture on what's happening, hopefully the future will be bright."