Limerick FC chairman Pat O'Sullivan has offered his strong support to FAI Executive Vice President John Delaney and said the soccer association's former CEO has "tirelessly worked to find a solution and a model for the league to prosper".
Delaney stepped away form his role as FAI CEO after Ireland's 1-0 win in Gibraltar last month to assume a new role as the organisation's Executive Vice President.
That decision came six days after it had been confirmed that Delaney gave the FAI a €100,000 "bridging loan" in April 2017 to aid a short-term cash-flow problem. He was repaid in full in June of the same year.
In a statement released on Tuesday afternoon, O'Sullivan praised the work Delaney has done as CEO and said Limerick remain grateful to the Waterford man for his "support and contribution to the game" while in the role.
"While we have ongoing reservations on how the national league performs and our own views on how it should be structured going forward, it is a difficult situation for anyone to manage, 20 competing organisations all with different needs, issues and strategies on what's best for their club/organisation to achieve their goals," said O'Sullivan.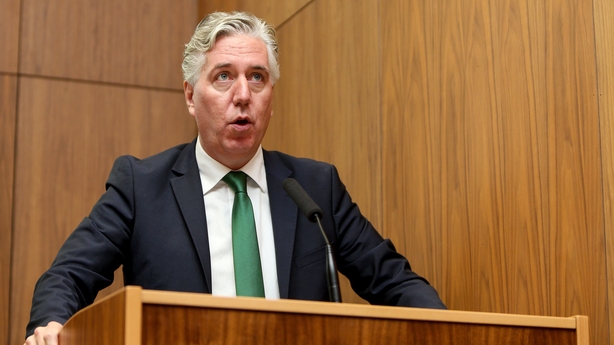 "John has engaged with league club representatives and tirelessly worked to find a solution and a model for the league to prosper.
"Limerick FC see the national underage leagues as a huge positive and continue to embrace the structure. Long term we feel the national underage leagues will be seen as a turning point in the development of Irish clubs.
"We continue to support the ongoing discussions in relation to new league management structure and look forward to finding a resolution amicable to all involved.
"His election to the UEFA Executive Committee is testament to the high regard he is held within the game in Europe and while this is a great honour for John, it is also recognition of the game and out national association.
"All in Limerick FC are very grateful for John's and the FAI's support and contribution to the game in his time as CEO and fully believe he is the person to continue his work with UEFA and FIFA matters in his new role as Executive Vice President."