After a sustained period of time where serious question marks have hung over the type of football employed by the Irish team – not withstanding some positive results – the green shoots are sprouting.
Quite often, a change in management invariably has at least a short-term impact – how often do we see, in particular at club level, an improvement in results when players have something to prove to a new man in the hotseat? – but there are hopes that Mick McCarthy could bring about a more positive philosophy to the Boys in Green.
It must be acknowledged that the departed Martin O'Neill is one of only two men to bring Ireland to a European Championships and, as McCarthy found out at the end of a heartbreaking Euro 2000 qualifying campaign, that is no mean feat.
O'Neill and Roy Keane often spoke of playing with the hand dealt to them in reference to the playing pool they had to choose from, at times almost pleading with the critics and public who called for more poise and nous when in possession.
The reason for optimism is more than just a fresh voice; McCarthy has previous when it comes to attack-minded football. The no-nonsense player encouraged his players to attack at the right times during his first stint in charge.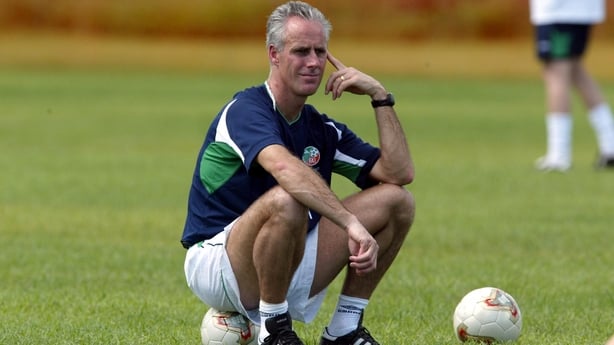 McCarthy won just under half (43%) the games during his first spell and led Ireland to the 2002 World Cup, but there was a certain swagger with that team of household names. It wasn't all champagne football, as some some revisionist historians might lead you to believe, but there certainly was excitement and anticipation around the games.
At the very least, there was far less apathy than there has been in the last 12 months.
The former Ipswich and Wolves manager has little more than a year before handing over the reins to Stephen Kenny, so ahead of the Euro 2020 qualifier against Gibraltar, how does he balance style versus results?
"I want to play football," he tells RTÉ Sport's Tony O'Donoghue, "I do."
"I don't want to harp back to the past, but yeah, we played well and we won games, but I have to be honest, winning outweighs that for me"
"But I'm pragmatic as well. I've got eight games to get us qualified for a major competition. I think it's important that we get results. I haven't been sacked yet when I've been winning games and top of the league, no matter how we have been playing.
"Generally, when you are successful, you are playing well. I don't want to harp back to the past, but yeah, we played well and we won games, but I have to be honest, winning outweighs that for me.
"As a nation, wherever we have been, where we have won a game, it generally gets the crowd going. But I want to play good football as well."
The role of the goalkeeper is one of the biggest changes in the game since McCarthy was last in charge, and the likes of Manuel Neuer, Ederson and Allison have changed the expectation of what a goalkeeper can do in possession.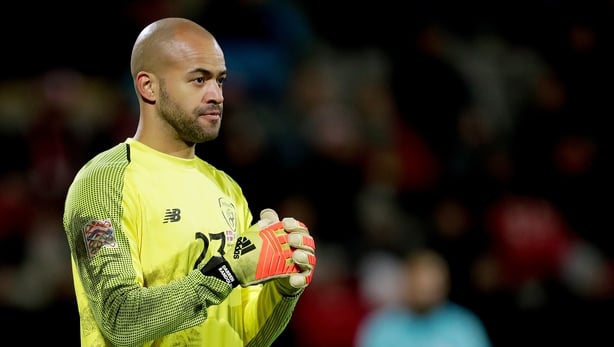 Darren Randolph, Keiren Westwood and Bournemouth's Mark Travers are the chosen three in McCarthy's first squad and he expects the shot-stopper to be at ease with the ball at his feet.
"You should be able to switch the play by using the goalkeeper. There's one or two of them giving manager's kittens as well by doing it and some of them are getting caught out, but it's become a vital part of their armoury, that a goalkeeper can use his feet," McCarthy says, highlighting Man City manager's Pep Guardiola's ruthless approach to getting in personnel who can implement the game plan he wants to employ.
"I have just evolved with that over the years"
So much more has changed in the game since McCarthy first took charge of a team back in 1992 as a player-manager for Millwall, that the 60-year-old admits the role of the backroom team is crucial.
"I have just evolved with that over the years. I let all those people do their jobs: the sports science, the analysts, the physios and fitness coaches, they all have vital roles to play because it's small margins that get results.
FAI statements, team selections, weather conditions and artificial surfaces - @CorkTOD reports live from Gibraltar ahead of Saturday's Euro 2020 qualifier #rtesoccer pic.twitter.com/cS0SsQ7UFr

— RTÉ Soccer (@RTEsoccer) March 21, 2019
"That didn't just change overnight, that's evolved over the last 20-odd years."
One thing that hasn't changed as far as McCarthy is concerned is the man management part of the job.
"Of course you can," is the quick response when asked if you can still give the modern-day player an old fashioned rollicking.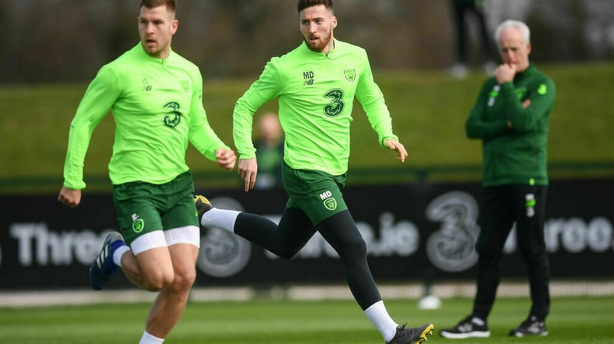 As far as McCarthy is concerned, there is much more to player management than how you react in defeat and victory, it is the daily interactions with the squad.
"It annoys me when they say players don't play for their manager," he says. "I remember playing for Manchester City and a played had been ostracised and was asked to play. I said to him, 'If I were you and had been treated like that, I'm not so sure I'd want to play'. He said, 'I'm not playing for him, I'm playing for me'. That stuck with me.
"It's that trust with the manager"
"I never played a game on a Saturday where I wanted the centre-forward to make me look a mug or score a goal, and I guess vice-versa.
"It's that trust with the manager. When you see them every day, your personality, your consistency. Are you up or down? Do you treat them badly if they have lost? If you win do you have a laugh with them?
"Players get sick of that. It's how you are with them constantly."
Watch Tony O'Donoghue's full interview with Mick McCarthy on Saturday's live coverage on RTÉ2 from 4pm.
Follow Gibraltar v Republic of Ireland (kick-off 5pm) with our live blog on RTÉ Sport Online or the RTÉ News Now app, watch live on RTÉ2 or listen live on RTÉ Radio 1's Saturday Sport