"They are a good organised team and like to sit back and counter attack, and if you gift them a goal in the first moment in a game of this magnitude then it gives them the edge straight away."
Frank Lampard summed it up perfectly as he spoke following his side's 1-0 defeat to Martin O'Neill's Nottingham Forest on Monday.
Former Ireland manager O'Neill is only in the job at the City Ground for just over a month, but it looks as though the Derry native has already instilled his footballing philosophy into his new charges, as they attempt to make a late surge for a place in the end-of-season play-offs.
Having spent five years in charge of the Ireland national team, O'Neill was barely two months out of work before taking over at his former club Forest.
O'Neill was announced at the City Ground on 15 January and four days later he sent out his first side in a home fixture against Bristol City. Forest were narrowly beaten by the promotion hopefuls and one week later, the new manager would enjoy his first victory, beating Wigan 3-1.
O'Neill's side would lose their next game, 2-0 to Birmingham, however, the English midlands club have since gone on a four-game unbeaten run, including a well-earned 2-2 draw with West Brom.
The victory over Derby has been O'Neill's most impressive result to date and shows that the play-offs are very much within Forest's grasp this season.
O'Neill arrived back in Nottingham carrying a certain amount of baggage, resulting from a disappointing end to a five-year stint with Ireland.
The heroics of Euro 2016 and reaching the World Cup qualification play-offs, coming out of a very tough group, faded fast from memory as Ireland were humiliated 5-1 at home by Denmark, before embarking on a fruitless and often lacklustre UEFA Nations League campaign.
On top of which, the European Cup winning midfielder was not even the first choice at Forest with many expecting former Fulham manager Slavisa Jokanovic to take over.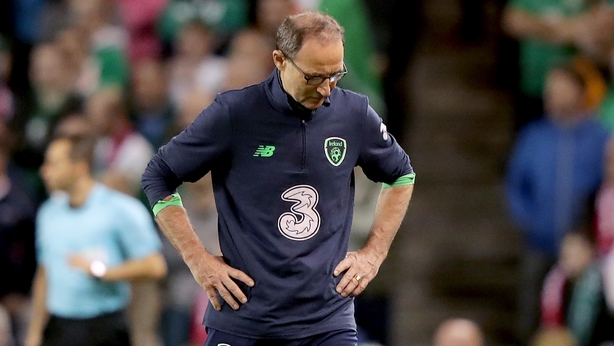 "The club opted for the romantic option, which didn't go down too well. There was a lot of the older generation who were really cynical about O'Neill's appointment," explained local football journalist Lee Clarke, who writes for SeatPitch, an independent Nottingham Forest fans' website.
"They wanted a younger guy with a similar approach to [former manager] Aitor Karanka, who brought players to play his style of football.
"But O'Neill has hit the ground running and results have picked up, so everyone is now singing from the same hymn sheet.
"We've been down the romantic route before with Stuart Pearce, however, and while that started even better than O'Neill's tenure, it ended in disaster – he was gone in ten months."
O'Neill signed an 18-month contract when he took over at the City Ground, which will take him up to the end of the 2019-20 league campaign.
And while the manager himself spoke about not staying any longer should he fail to take Forest back to the Premier League, the immediate and perhaps achievable short-term goal is a place in the play-offs.
"O'Neill has had a surprising impact," said Clarke, speaking to RTÉ Sport following Monday's victory over rivals Derby.
"The only way he was going to get people onside was to start winning football matches and he has certainly done that.
"He has made us tougher to beat and while the football has not always been pretty, the big thing for us at this stage of the season is not losing."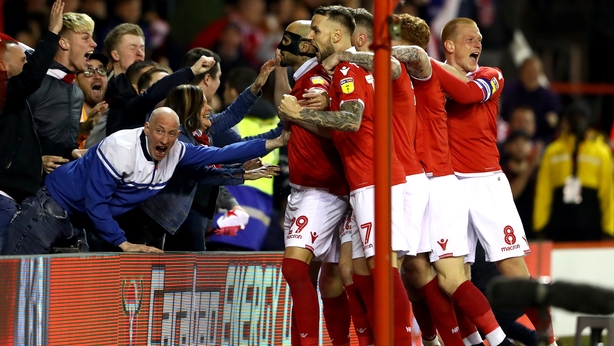 O'Neill has a wealth of club experience to draw from in his new position back in league football, however, the manager has maintained a link with his most recent role by taking Ireland backroom staff Roy Keane, Steve Guppy and Seamus McDonagh to the City Ground.
There are also certain similarities to be made with the way that O'Neill is setting out his side in his new role, compared to the way he would set up his Ireland XI.
"Martin has thrown an extra midfielder in to protect the back four and it is reaping the rewards at the moment," said Clarke.
"While some Forest fans are still calling his football quite negative, the term that Lampard used is correct, we are just more organised."
O'Neill's arrival has also given certain players a new lease of life, none more so than former Crystal Palace prospect, Ben Watson, who has become a mainstay in the side in what is becoming a very settled and influential midfield.
"He has gone in and it is a clean slate for everyone. For example, Ben Watson had not played for about four months before he came in, so you can imagine everyone's disgust when he threw him in for a must-win game against Wigan.
"But since then, he has retained the armband and looks like the player we signed 12 months ago and that, to be fair, is down to Martin O'Neill.
"And he has thrown in a young lad beside him, Ryan Yates, who couldn't get a kick under Karanka, and now Yates looks like he has been in the first team for ten years already.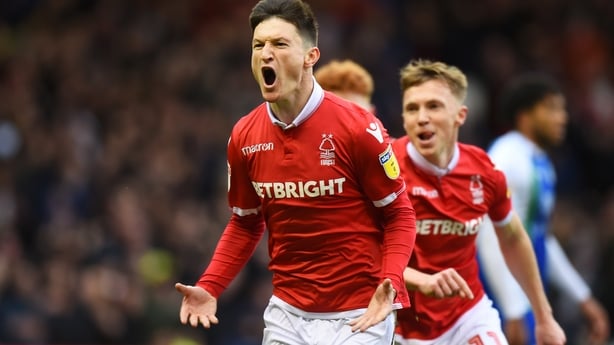 "He's made Joe Lolley the focal point of this Forest team. He looks like a completely different player. It's like he has basically told him to get on the ball and drive at the defenders, put them on the back foot.
"The two wingers have been largely the focal point of everything good about his attacking approach.
"So there has certainly been more good than bad under O'Neill so far at Forest."
There will be collateral damage, of course, and one player whose stock has fallen considerably under the Irish manager's brief tenure is the stylish Portuguese midfielder, Joao Carvalho.
The playmaker was central to former manager Karanka's plans, however, his time, much like Wes Hoolahan's during O'Neill's Ireland tenure, has been limited.
"Joao Carvalho, our record signing, played every game under Karanka, and since Martin O'Neill came in, he has played 20 minutes," explained Clarke.
"Carvalho plays in one position, he plays as a number 10, but Martin O'Neill doesn't play with a number 10.
"He plays with a holding midfielder with two out-and-out central midfielders in front of him, and then two wingers with one striker.
"So while it is a surprise that Carvalho is not in the team, with his obvious quality, he doesn't really fit in with the style of football that Martin O'Neill has brought with him."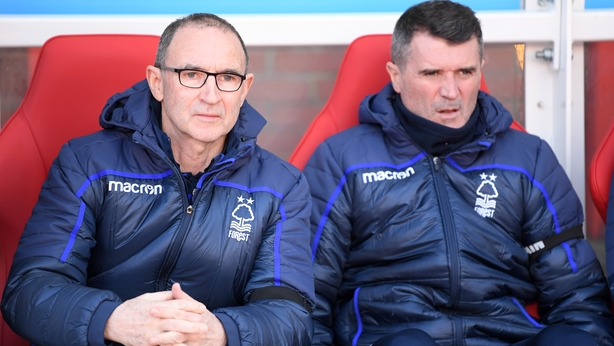 Keane's return to the City Ground was not a romantic decision made by the club, but rather a managerial appointment in the completion of O'Neill's backroom staff.
And while the former Manchester United and Ireland captain has enjoyed a low-key start to his role back with his former club, Clarke feels that it cannot be a coincidence that the Forest midfield has made such huge strides over the past month.
"The key to the good results we have had of late has been the midfield, Watson, [Jack] Colback and Yates, and I don't think it is any coincidence that we now have Roy Keane on the training ground on a day-to-day basis.
"In twenty years watching Forest, I don't think I have ever seen the midfield look so disciplined, not in the sense of not putting tackles in, but in the sense of knowing their role on the pitch. And that can only bode well if that is Keane that is doing that."
Forest and O'Neill have twelve games to gain a top-six finish to secure their spot in the play-offs, and while only three points currently separates sixth place with Forest, who sit ninth in the table, the feeling remains around Nottingham that despite Forest's improvements, they may just come up short on that front.
"A lot of fans are resigned to the fact that we won't make the play-offs this season, so O'Neill has kind of got a free ride for 12 games to see how high he can take us," said Clarke
"I think we have left it a little too late – we have already dropped too many points. Bristol City have and Derby have a game in hand.
"It's going to be tough, but all we can do is stay positive and keep trying to win matches."