As an emerging League of Ireland manager, it must be encouraging to know that you have the option of calling on an established Premier League boss for advice.
Neale Fenn is about to embark on his second full season in the League of Ireland, and the Longford Town manager has yet to call up old gaffer Chris Hughton for guidance.
A situation that will most likely occur in the near future, however, for now, the former Cork City and Bohemians striker is loving life as a manager, as he primes his squad for this weekend's SSE Airticity League First Division opener away at Limerick.
Having hung up the boots back in 2010 – for the second time – Fenn put his time and energy into the foundation of a football academy, Path2Pro, alongside former Bohemians goalkeeper Matt Gregg.
Seven years out of the game – albeit keeping things ticking over in the Leinster Senior League with Swords Celtic – football management may have easily passed Fenn by.
But a phone call from a friend back in 2017 resulted in the former Ireland Under-21 international taking a short-term role as assistant manager back across the channel at Leyton Orient.
"I just loved it," said Fenn, speaking to RTE Sport, in relation to his short spell back in England. "When I came back to Ireland, I just thought 'this is what I want to do', so when the Longford job was advertised, I applied for it.
"I did a couple of interviews for it and luckily enough, I got the job."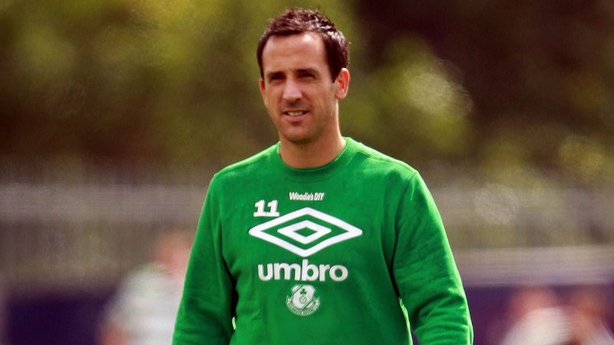 That was midway through the 2017 campaign and Fenn guided his new side to a mid-table finish, including a thumping 7-1 victory over arch rivals Athlone Town, which would have endeared him to the home support at City Calling Stadium.
Longford finished fifth in Fenn's first full season in charge, the 2018 campaign, and while the manager admits that his side should have done better, he is also hopeful that experience and continuity will see his side fare much better this season.
"We came up short last year, through a few different factors. So we certainly want an improvement on last year," admitted Fenn.
"It wasn't a case that we weren't good enough – I felt that we were definitely good enough on our day – it was just getting a bit of consistency.
"We have added a bit of experience this year, which we certainly lacked last season."
Conor Kenna and Paul O'Conor, who possess a wealth of top tier experience, will add plenty of match management nous, and Fenn also feels that both players are coming with a point to prove, that they should still be playing in the Premier Division.
"I think they are both hungry to prove people wrong and get back in the Premier Division," said Fenn.
"They have looked good in training and are certainly fit enough, so I have no problems thinking they won't perform for us this season.
"Last year we were possibly a bit too gung-ho. We tried to win every game, every minute of the game.
"This year we have more experienced players, so if we are winning one or two nil, or if it's 1-1 with five minutes to go away from home, they will say, 'right we'll take that'.
"They will be able to judge the kind of mood it is, the kind of game it is, if we've done enough.
"Last year, we would have just gone for the win and probably not got it, or conceded one late, which was kind of the theme last year.
"But don't get me wrong, we're still going to try to win matches."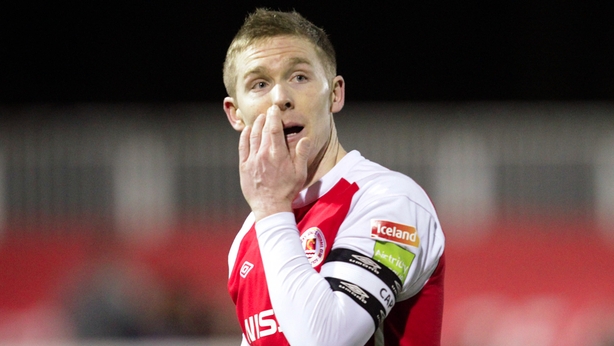 While old pros Kenna and O'Conor will steady the ship, Fenn is hoping it is the young guns who will add the fireworks throughout this campaign with the highly rated former Shamrock Rovers player Aaron Dobbs and former Wolves prospect Anto Breslin in the Longford ranks this year.
"They are two players with something to prove and probably think they should be playing in the Premier Division," he said.
"We had Breslin in for a while last year so I am very happy to get him in this year.
"Dobbs played for Wexford last year and when he played against us, he impressed us. He scored eight goals in the First Division last year for Wexford in a team that was struggling.
"So if he gets his mind right and gets his body right, he could be a big player for us this season."
Fenn has also managed to secure the services of another player of real potential, as 17-year-old Sean Brennan has signed on loan from Southampton until the summer.
And while Fenn acknowledges that it will take the teenager time to adjust to life outside academy football, he has been impressed with the player's performances throughout the pre-season.
"Sean is very exciting young player. He probably needs a while to blend in to men's football, he is only 17, but he has impressed us in pre-season," he noted.
"I don't want to compare him to anyone, as it puts unnecessary pressure on him. But he is a ball-playing centre midfielder, who will probably plays as a number six.
"He is always trying to get on the ball and trying to create stuff."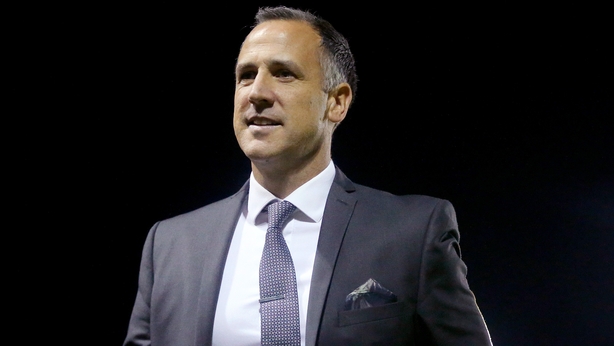 Looking ahead to the new season, Fenn is hoping to replicate last season's promoted duo, UCD and Finn Harps, in terms of brings a sense of continuity into the new campaign.
"I felt the two teams who got promoted last year, UCD and Finn Harps, had some sort of continuity," he said.
"So that was something I thought about for this year and I tried to keep as many as possible.
"I would have liked to keep Sam Verdon, Dylan McGlade, Dan O'Reilly and Mick Kelly, but unfortunately that was not the case, so we had to get new lads in.
"It's not to say that the new lads we've brought in are not as good as the ones that left, but you have to start afresh with ideas and what you want them to do and how they buy into it.
"But they have responded well and performed well in pre-season."
Longford open their campaign with a tricky test, away to one of the sides relegated from last year's Premier Division, Limerick.
And while Fenn expects it to be a tight, tough challenge, the manager is confident following a good pre-season with a strong squad to choose from.
He said: "We've got a clean bill of health apart from a couple of lads who are long term. So there are no players missing for the weekend, which is a positive coming out of pre-season.
"I see Limerick have added a good few players with experience with a few young ones thrown in who were in the Ireland Under-21 home-based squad, so they will be decent.
"It is a tough place to go. It's the first game of the season. It will be a tough game and it will be a tight game, so hopefully we do enough to win it."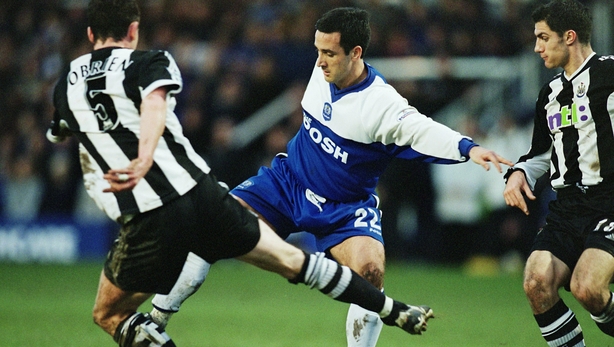 As a footballer, Fenn's career started off at his boyhood team, Tottenham Hotspur, and ended with a league title for Shamrock Rovers in 2010.
In between, there were spells at Norwich, Orient and Peterborough, before moving to the League of Ireland, where Fenn signed for Waterford, and then on to Cork City, Bohemians and Dundalk, before the short stint with the Hoops.
As a result, Fenn played under a whole host of managers, including Gerry Francis, Glenn Hoddle, Chistian Gross, Ian Evans, Brian Kerr, Barry Fry, Pat Dolan, Damien Richardson, Michael O'Neill and Pat Fenlon.
And while the novice manager is not trying to copy any particular management style, he does try to use the bits that suit his own footballing philosophy.
"I have worked with some really, really good managers," he said.
"You're not going to copy one of them but you take little pieces from all of them and use your own personality and your own vision of the game.
"And how you think people should be treated, what you think players would enjoy, or wouldn't enjoy, how you set your team up, all those kind of things you try to blend into the manager you become."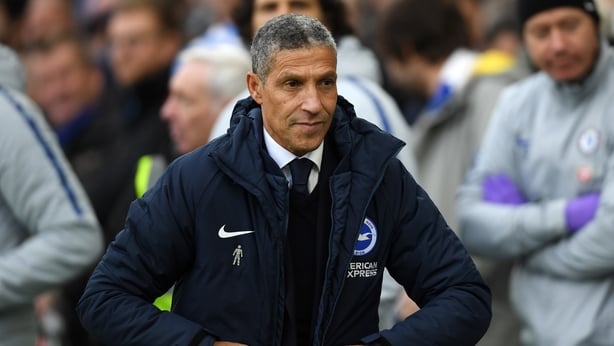 But the manager who appears to have made the most impact on Fenn is former Ireland and Tottenham defender Chris Hughton, who was the reserve team manager at White Hart Lane when Fenn was in and out of the first team during the late 1990s.
Hughton, Fenn explains, had the toughest of tasks at Spurs, looking after players who were out of favour or transfer listed, and he admits that he wondered could his fellow London-Irish man make it as a first team manager.
"I got on really well with Chris and he was a big influence on me. He was the reserve team manager and I was kind of out of the first team at the time," said Fenn.
"It was difficult because he was managing the kind of players who were getting let go, the bomb squad as they called it, because they had to train somewhere, so it was hard for him.
"And I always wondered would he be able to get the respect from players to run a first team."
Hughton has since evolved into a much-lauded top flight manager, helping Newcastle into the Premier League, before taking Brighton to the promised land in 2017, where they still reside with the Irishman at the helm.
"He has done really, really well," said Fenn. "He is such a nice man and it was a nice Irish connection for us as well. It was brilliant working under him, he was so good."
"I haven't [been in touch], but he is certainly someone that I could contact.
"I probably will get over to Brighton, as [academy manager] John Morling, who used to work for the FAI, has invited me over, so it is just a matter of trying to arrange that and finding the time to go."