Both UCD and Finn Harps will start the season as favourites for relegation but both will follow their own, differing paths in attempting to achieve consecutive seasons of top division football.
At time of writing, Finn Harps are listed as favourites by the bookies to finish bottom followed closely by UCD
Although it is common for the bookies to expect promoted teams to struggle, history is on their side. Only twice in the last 13 seasons has a newly promoted team finished bottom of the Premier Division. They were Athlone Town in 2014 and Drogheda United in 2017.
Finn Harps were relegated in 2008 along with Cobh Ramblers after both were promoted the year before. An adjustment to a 10-team Premier Division for the following year meant they were two of three teams to go down as they finished second and third bottom. Aside from that, and the Athlone and Drogheda demotions, the only promoted team to have been relegated since 2005 was Wexford in 2016.
That leaves 15 out of the last 20 teams promoted in the last 13 years successfully beating the drop. In the last decade, more promoted teams have finished in a European qualification position than a relegation position, including Waterford as recently as last season.
UCD enter this year's top flight with few faces familiar to Premier Division fans but they are following a system of blooding young players which has been their modus operandi throughout their history.
They won last year's First Division without fielding a player over the age of 24 and only four players over the age of 21 appeared including keeper Gavin Sheridan who only featured once and Greg Sloggett who did not turn 22 until July.
It ran like a sequel from their last promotion season in 2009 but with an updated cast. Then, Brian Shortall was their oldest (or least young) player as he turned 24 during the course of the season.
Despite losing key player Ronan Finn after promotion (as they have done recently with Daire O'Connor and Greg Sloggett) the Students didn't add any extra experience to their squad before embarking on the Premier Division challenge. Again this season Collie O'Neill will be faithful that the kids who got them to this far can have a breakthrough season.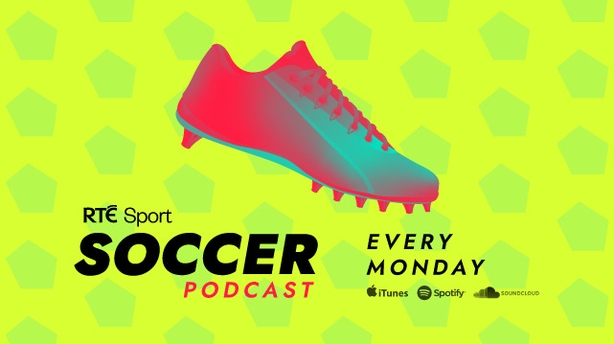 Students making their mark
A long list of the class of 2009 went on to have celebrated careers both on the home stage and beyond including Andy Boyle, Michael Leahy, Evan McMillan, Keith Ward, Paul Corry, Greg Bolger, Ciaran Kilduff and David McMillan to name a few.To date, members of that squad have gone on to win 15 league titles and 11 FAI Cups. The tragedy for UCD is that none of them have been in their colours.
That squad would defy expectations and finished 20 points above bottom-placed Drogheda United in seventh place. They were as close to reaching Europe as to returning to the basement division.
That campaign started a run of five consecutive seasons in the top division where they would finish 6th, 8th, 9th and 9th again before relegation when only finishing above Athlone Town in 2014 and then losing a play-off to Galway.
If this year's iteration contains a similar level of talent it could well be enough to keep them in the big time for 2020.
The 2018 squad had almost no prior Premier Division experience. Sloggett and Daniel Tobin made one start each in the 2014 relegation campaign. Short cameos from Paul Doyle (two minutes for Sligo Rovers in 2016), Evan Osam (three starts for Shamrock Rovers in 2014), Georgie Kelly (21 minutes as a substitute for Derry City in 2015), and Gavin Sheridan (one sub app for Bray Wanderers in 2014) were the sum total of Premier Division experience.
Stephen Kenny showed his admiration for the talent at Belfield in his first game as Ireland under-21 manager this week when he chose more players from UCD, keeper Conor Kearns, defender Liam Scales and midfielder Neil Farrugia, than any other club in his domestic-based side. He also signed Georgie Kelly for Dundalk during the summer transfer window.
Kenny had first-hand experience of coming up against UCD as his Dundalk team played them in cup competition three years in a row. In 2016 and 2018 the Lilywhites got one goal FAI Cup wins and in 2017 they needed penalties to advance in the EA Sports Cup.
Encouragement can be taken from the 1-0 loss at Oriel Park last year as in 13 of the 18 games at home in 2018 Dundalk scored more than one goal. They also claimed an FAI Cup win over Waterford which is something three top division teams (Sligo Rovers, Derry City and Bray Wanderers) didn't manage from four league attempts.
The promotion squad was the youngest in the First Division with an average age for players with at least five starts at just 21.06.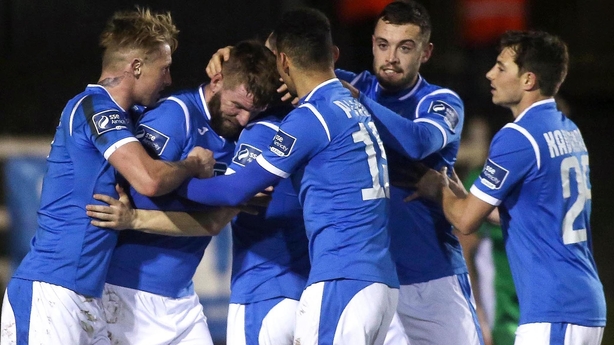 Harps trust to age and experience
At the other end of the scale was Finn Harps, they had an average age of 26.5 which was only younger than Shelbourne.
Contributing heavily to their success was experience like Ciaran Gallagher, Ciaran Coll, Keith Cowan, Aidan Friel, Paddy McCourt, Gareth Harkin, Thomas McBride and John O'Flynn. All bar Friel and O'Flynn were in the relegated team from two years ago, although Coll and Friel have moved on with McCourt now retired.
Ollie Horgan has looked to replace those losses by adding Raff Cretaro who brings over 500 appearances from his time with Sligo Rovers and Tony McNamee who helped them survive in 2016.
Their emphasis on experience follows 2017 when the average age of the Harps players who started in that season was the league's second-highest.
Likewise in 2016 Horgan relied on a core of experience who had won promotion in 2015. That promotion squad included Damien McNulty, Ciaran Coll, Keith Cowan, Packie Mailey, Michael Funston, Gareth Harkin and Kevin McHugh all knowing the club inside out. Added to those after promotion was the know-how of Richard Brush, Dave Scully and Barry Molloy.
Waterford took a different approach to the continuity of UCD and Finn Harps in changing much of their squad after promotion in 2017. Only four players from their promotion team, Kenny Browne, Paul Keegan, Sander Puri and Garry Comerford, made more than 10 starts in their successful Premier Division return last year.
It brought them success as their tally of 59 points was the third-most of any team after promotion only behind Sporting Fingal and Derry City in 2010 and 2011.
Only Drogheda United (7) and Bray Wanderers (6) have been promoted more times than Harps' total of five. With four of those during summer football they have the most in that era so the challenge of adapting is nothing new.
The last two times Finn Harps were relegated (2008 and 2017) they finished above bottom place in 12-team leagues. This would usually suffice to stay in the division but in both years the number of top division teams was being cut and the Donegal club were among the unfortunate victims. They achieved nine wins both seasons and are the only team to have that many and still be relegated in the summer era (with the exception of teams deducted points).
A points total of one per game will be the overall target as the only team relegated with more was Galway United as the highest-placed of three relegated teams in 2017 at 1.06. Most teams who average less than a point per game go down.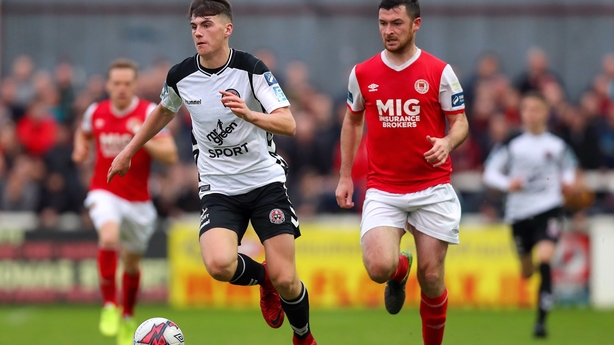 Avoiding the relegation play-offs
Eighth place and finishing ahead of the relegation play-off place will also be critical. The last four relegation play-offs have been won by First Division teams leading to the relegation of Limerick last year and in 2015, Wexford in 2016 and UCD in 2014. The prior five play-offs had gone the opposite way.
The difference in Harps one previous season of the summer era when they survived in 2016 was reaching seven wins on home soil compared to four in 2005 and 2017 and five in 2008. Despite the reputation of Finn Park as a graveyard for away teams, they have lost 59% of their home Premier Division games. Only Dublin City (75% but from just 16 games) have a worst record for home losses.
It may seem difficult for a promoted team to survive in a smaller, 10-team league designed to raise standards however only once when the Premier Division has 10 teams competing in the top flight has a promoted team been relegated. That was Dublin City in 2004.
If UCD and Finn Harps do manage to survive relegation it poses the question of who won't. Bohemians and St. Patrick's Athletic boast proud records of never being relegated. Sligo Rovers have the next most consecutive years in the top division at 13. Derry City have just been relegated for non-footballing reasons, and only Galway United in 1991-92 have been relegated in as season in which they competed in Europe.
2018 did not bring a close relegation battle with Limerick, and particularly Bray Wanderers, struggling badly from the early going. But many recent seasons have seen multiple teams involved in a relegation battle down to the late stages of the season.
All 10 teams will go into 2019 with cause for hope that it won't be their year to bite the dust. The blueprint for UCD and Finn Harps comes from following tried and tested models at the respective clubs by sticking with the younger or older players who got them there.