Chances are that if you're a sports fan, you received a sporting biography over Christmas. It's a handy gift and this year has been a particularly good one for them with the likes of Eamonn Magee, Peter Crouch and Andy Lee all putting out excellent reads.
But what of the rest? What of the poorly ghost-written paperbacks or worse, the autobiographies written by sports people with no idea how to write a book or why anyone should read theirs?
Well we've gone through a few of them here so you don't have to. So take that copy of Ashley Cole's My Defence out of your Amazon shopping basket, put your wallet away and discover why there's at least half a dozen sporting biographies that you should steer clear of.
Wayne Rooney - My Story So Far
There are few people who at the age of 20 have achieved enough in life to warrant a book about them and it's safe to say that Wayne Rooney isn't among their number.
Regardless, the profile and popularity of the Manchester United striker at the time was enough to convince Harper Collins to throw £5million his way for a five-book deal in 2006 and despite having little to offer other than some school stories and football this was the first.
So what kind of insights did the publishers get for their big bag of money? Well pretty much what you'd expect from the life stories of any 20 year old.
There's tales from Wayne's schooldays - he didn't really care for school. There's Wayne's take on the tabloid media - he's not keen and you shouldn't believe everything they write. There's also an insight into Wayne's life away from the football pitch - he's not a fan of golf but likes Eastenders and Coronation Street.
Even the parts of Rooney's story that could be interesting are either ignored or swiftly glossed over. There's no insight into Roy Keane's MUTV rant and subsequent exit from the club, while Rooney's infamous dalliances among the less salubrious nightspots of Liverpool are sadly, barely touched upon.
It's a book that really should never have been written and certainly one that shouldn't be read. 
Sample quote: "I only cooked one meal in my life – that was three years ago in Formby, when I was playing for Everton. I made steak and chips with a peppercorn sauce and sweetcorn for me and Coleen. I did it on a George Forman grill. The ingredients were in the house. While making it I had to ring Coleen for help. Turned out nice, actually."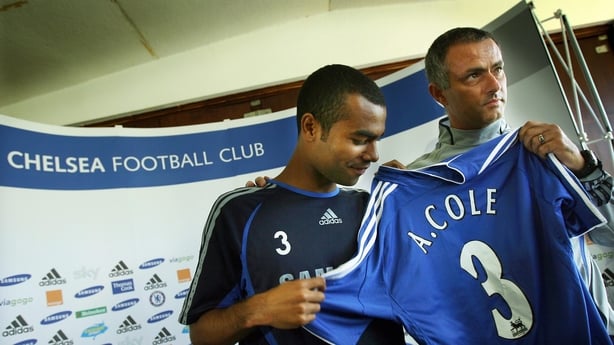 Ashley Cole - My Defence
It's become a bit of a cliché at this stage, but the phrase 'everything that's wrong with modern football' could have been written with Ashley Cole's 2006 magnum opus in mind.
Cole spends the majority of the book railing against the, mostly financial, injustices that are unfairly heaped upon him.
From being a 19 year old who is only earning £25,000 a week while Thierry Henry and Sol Campbell are taking home bigger pay packets, to the anguish and rage caused by his contract negotiations with Arsenal, it's clear that Cole is constantly and harshly victimised by people who just won't give him enough money.
The tribulations of St Ashley don't end when he finally gets enough money either. It turns out that the FA take a dim view of tapping-up incidents whereby a player and sees suspicion when a player and his agent seem to coincidentally bump into the chief executive and manager of a rival football club in a hotel.
Cole's account of tea and scones with then Chelsea manager Jose Mourinho and club chief Peter Kenyon prior to his move to Stamford Bridge eventually formed part of a tapping-up case against the player, his agent and the Chelsea officials, but that's the most notable thing about a book, for which the term self-indulgent is a massive understatement.
Sample quote: "'Ash! Are you listening?' said a virtually hyperventilating Jonathan. 'I'm here in the office and David Dein is saying they aren't going to give you £60K a week [as Cole had sought]. They've agreed £55K and this is their best and final offer.
"Are you happy with that?' When I heard Jonathan repeat the figure of £55K I nearly swerved off the road. 'He is taking the piss Jonathan,' I yelled down the phone. I was so incensed. I was trembling with anger. I couldn't believe what I'd heard. I suppose it all started to fall apart for me from then on."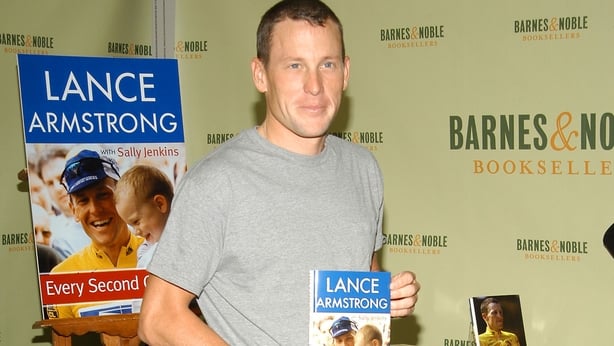 Lance Armstrong - Every Second Counts
Lance Armstrong's second biography is the uplifting tale of a man defying all the odds to win an unprecedented four Tour de France titles in a row between 1999 and 2002, ending with his attempt to build towards a fifth title in 2003. The thing is, it's all nonsense.
Armstrong would eventually go on to claim an astounding seven consecutive titles, but as everyone now knows, they were all won with more than a little help from pharmaceuticals with Armstrong doping throughout his comeback from a cancer diagnosis in 1998.
At the time of its release Every Second Counts was hailed as a true insight into the life of one of the world's top athletes and it sat comfortably in the New York Times bestseller list for months.
Now with the benefit of hindsight, it's a brazen piece of fiction which only really serves to reveal Armstrong's colossal ego and his levels of self-delusion.
There are entire chapters devoted to his 'victimisation' by the anti-doping authorities and he constantly reveals his disdain for the European media and to the law agencies tasked with proving his guilt, which is all put down to jealousy and anti-American sentiment.
Sample quote: "On Thanksgiving Day of 2000, shortly after I got back from the Olympics, French authorities announced I was under criminal investigation for doping. I was dumbfounded. I wasn't just being called a cheat, I was being called a felon, under formal investigation.
"I immediately issued an angry denial through our Postal spokesman, Dan Osipow. Our team had "zero tolerance" for any form of doping, we said. It sounded like the usual clichéd statement, but we meant it. We were absolutely innocent."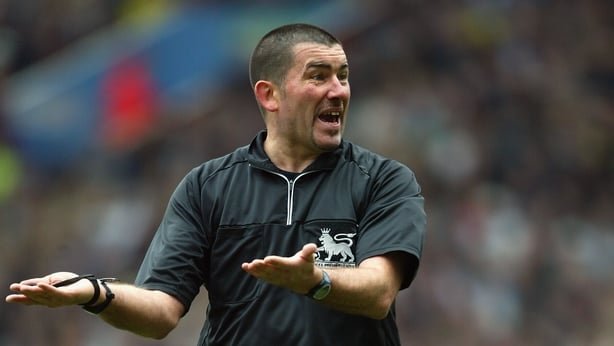 Jeff Winter - Who's the B* * * * *D in the Black? Confessions of a Premiership Referee
In a profession where it's rare to be liked by the general public already, Jeff Winter is a man who seemed to go that extra mile to ensure mass unpopularity.
His refereeing style was less 'look at me' and more 'gaze up the magnificence that is Jeff'. Therefore, you won't be surprised to learn that his autobiography follows in the same self-aggrandising vein.
In the mind of Jeff Winter, Jeff Winter is the most magnificent specimen to ever put a whistle to his lips and in his book he explains, at length just why he's the best referee to don the black jersey and why lesser referees, such as Graham Poll, aren't fit to share his dressing room.
He also uses his autobiography to air more than a few grievances. He blames his decision to send off Roy Keane on not been allowed to referee a Manchester United game for two years, while there's also the room for a conspiracy or two.
Alex Ferguson, he hints, had some malevolent sway over the Professional Game Match Officials, with claims of doctored match footage. "Had somebody edited it?" he asks of video evidence used in a hearing against Ferguson for swearing at him. "It was like a murder trial without the forensic evidence."
The most revealing passage comes when he writes about his final game, a 4-0 victory for Liverpool over Blackburn at Anfield that saw them move back into the Champions League places in April of 2003.
The Liverpool fans were understandably quite raucous at the final whistle of a game that just happened to be Winter's last Premier League match at Anfield. But hang on, were the supporters happy to see their team win or was there more to it? Jeff explains below…
Sample quote: "In the end I played a little bit extra, waiting until play was at the Kop end, before sounding the final shrill blast - a bit like the Last Post. The fans behind the goal burst into spontaneous applause. It was longer and louder than normal, even for a big home win. Did they know it was my final visit? Was the applause for me? They are such knowledgeable football people, that it would not surprise me."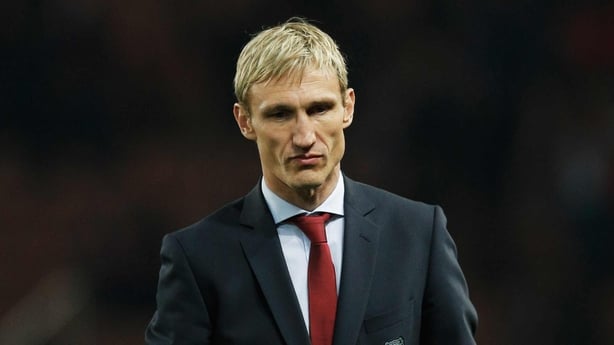 Sami Hyypia - From Voikkaa to the Premiership
Sami Hyypia remains a cult hero to Liverpool supporters of a certain vintage. From his no-nonsense defending in the heart of Gerard Houllier's defence to his handy knack of nicking a goal from a corner, Hyppia is remembered fondly by those who watched him at Anfield.
But who was the man behind those goals and what made him tick? Well it turns out not much if you're to believe the biography he co-authored with Okki Halala.
From Voikkaa to the Premiership takes us, well from the town of Voikkaa in Finland to the Premier League, and all in excruciatingly tedious detail. From the quality of Finnish schoolboy pitches to the intricacies of the underage football set-up in Finland, this is a book seemingly written for insomniacs.
There's no colour, no entertaining stories and a lack of any discernible character about Hyypia or anything else to be found in the book, but to call it boring would be to do it an injustice. It plods along like the minutes of a particularly dull trainspotter's meeting and even when it does eventually get the Premier League, there's little insight outside of 'we tried hard and we won/lost'.
Sample quote: "It is difficult to tell any colourful stories about Sami Hyypia's playing career. He has never misbehaved on away trips or at training camps, and he has always focused on playing and other things essential to his career.
"Jyrki Heliskoski, a youth team national coach in Finland who has followed Sami's development since his teen years, explains that Sami does have a good sense of humour but is certainly not a joker. 'He has never been one to laugh just for the sake of laughing and the joke must be quite a good one in order to make Sami laugh or smile'."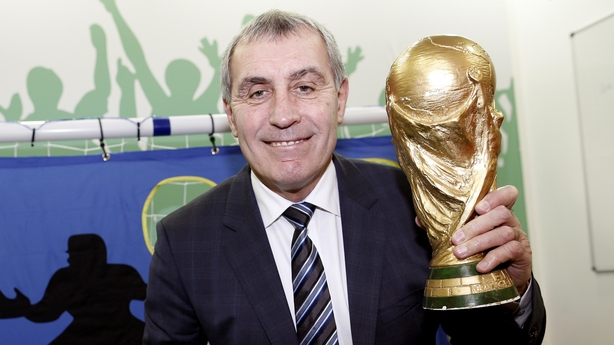 Peter Shilton - The Autobiography
Have you ever read a book so chillingly awful that more than a decade later is still sticks with you? Peter Shilton - The Autobiography is one such tome.
It really takes a special autobiography to not just lower your opinion of the author but to outright decimate it, but somehow Shilton manages to do just that with his 2004 book.
The former England international was perhaps the best goalkeeper of his generation and in his post-playing career as a manager and television pundit, always seemed to be an affable and friendly everyman, with a smile and word for everybody, but his autobiography shatters that image.
In it, he's portrayed as a small, spiteful and petty character who is unable to ignore any kind of slight, no matter how minor. It's David Brent in goalkeeping gloves but without the humour.
He devotes an entire chapter to his falling out with John McGovern, who was his one time assistant at Plymouth Argyle, and who had the temerity to ask Shilton to repay a £7,000 personal loan.
While Shilton spends an inordinate time reflecting on the injustices and setbacks he believes he's suffered throughout his life, very little ever appears to be his fault.
Needless to say that he still holds a massive grudge against Diego Maradona, the Argentine superstar who wrote his named into history with first his famous and then his infamous World Cup goals against Shilton. It's the latter that rankles most with the goalkeeper, who was out-jumped by the 5ft 5" player for the 'hand of god' goal, for which he is still seeking an apology for today.
Sample quote: Sadly but not unexpectedly, Peter Shilton: The Autobiography is out of print now but to this day, he's still banging the drum about Maradona and being owed an apology. Earlier this year, he admitted: "Part of me thinks it's time to call a halt to it all but the other side says I shouldn't. If I agreed to meet him then he would have to apologise, that is the bottom line."