Republic of Ireland international Stephanie Roche believes that the next Manchester United manager should be someome who has the club 'in their bones'.
Jose Mourinho was sacked by the Old Trafford outfit today, following a dreadful start to the season that sees them trailed league leaders Liverpool by 19 points with only 17 games played.
The Portuguese manager leaves the club 11 points adrift of the Champions League places and amid constant rumours and reports of player unrest.
However while Mourinho fell out with several players and wasn't shy of criticising them publicly during his time as United boss, Roche believes that the squad have to take their share of the blame for the club's current predicament.
Speaking to RTÉ Sport, Roche said: "I think a lot of the players just didn't want to play for him and I just don't know how acceptable that is at a professional level.
"You've got players that have made the break through and done really well and have just not pushed on."
Roche believes that some of the club's younger players could have been handled better and that they may have been left over-exposed early in their career.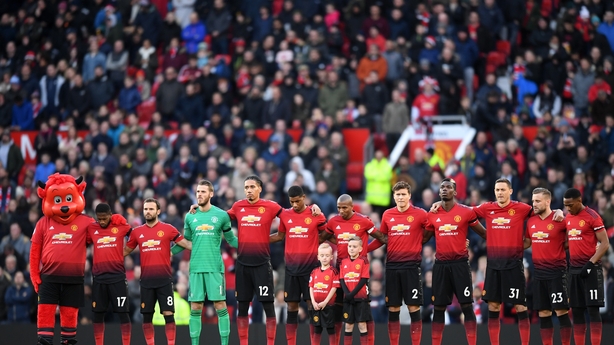 "I think in Ferguson's time at the club these would have been players who would have been sent out on loan quite young and brought back and if he's seen potential in them, they would have been played coming off the bench for 15 minutes here and there.
"But you've got players like Marcus Rashford and other young players who are coming in expecting to start, play the 90 minutes and be the stars of the show and I think it's a lot of pressure on their shoulders."
Attention has already turned to who will be coming it to replace Mourinho, with former Manchester United striker Ole Gunnar Solskjaer linked with a caretaker role along with Mike Phelan until the end of the season.
As someone who knows Old Trafford well, Solskjaer fits the bill for Roche as she believes that United need to appoint a manager who understands the ethos and spirit of the club.
"It's important that whoever comes in, in the interim, is somebody who has Manchester United in their bones and wants to bring the best out of the club," she insisted.