Raheem Sterling has accused newspapers of helping to "fuel racism" with the way in which they portray young black footballers.
Sterling's comments come after he suffered alleged racist abuse during Manchester City's 2-0 defeat at Chelsea on Saturday.
Chelsea and the Metropolitan Police are investigating the incident at Stamford Bridge, which was highlighted on social media.
Sterling posted on Instagram on Sunday morning, referencing a story from January about City team-mate Tosin Adarabioyo reportedly buying an expensive house despite never having started a Premier League match.
"This young black kid is looked at in a bad light. Which helps fuel racism an(d) aggressive behaviour," Sterling wrote.
"So for all the newspapers that don't understand why people are racist in this day and age all I have to say is have a second thought about fair publicity an(d) give all players an equal chance."
Sterling received a barrage of abuse from home supporters as he retrieved the ball from behind the goal during the first half of the Premier League match.
The England international said he was not surprised by the behaviour of the fans but did not elaborate on what was said.
"I just want to say, I am not normally the person to talk a lot but when I think I need my point heard I will speak up," he posted.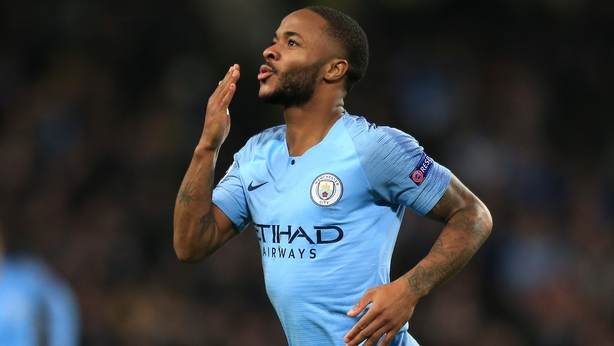 "Regarding what was said at the Chelsea game, as you can see by my reaction I just had to laugh because I don't expect no better."
In his social media post, Sterling refers to headlines about Adarabioyo - currently on loan at West Brom - and fellow City youngster Phil Foden buying houses.
While the article about Adarabioyo focuses on how he spent £2.25million on a property without making a top-flight appearance, midfielder Foden, 18, is described as having "set up a future".
"You have two young players starting out their careers - both play for the same team, both have done the right thing, which is buy a new house for their mothers who have put in a lot of time and love into helping them get where they are," said Sterling.
"But look at how the newspapers get their message across for the young black player and then for the young white player.
"I think this is unacceptable, both innocent, have not done a thing wrong but just by the way it has been worded."
Sterling was at the centre of negative media headlines ahead of the World Cup due to a tattoo of an assault rifle on his leg.
He defended the tattoo, saying it was a tribute to his father who was killed in Jamaica.
The 24-year-old has previously been criticised for buying clothes from Primark and flying on a budget airline, as well as splashing money on cars and a private jet.
Campaign group Kick it Out have offered their support to the player following his social media comments.
"We stand alongside him and any other player who has to endure this kind of abuse," the organisation posted on Twitter.
Chelsea have promised to "take the strongest possible action where necessary" following Saturday's incident.
Blues supporter Seb Coe, president of the International Association of Athletics Federations, echoed that and called for any abusive fans identified to receive lifetime bans from the club.
"If the person, or the group that were abusing him are identified then they should be banned from our club for life," he told BBC Five Live's Sportsweek programme.