The first winner of the female Ballon d'Or delivered a stirring speech encouraging young girls to believe in themselves.
Lyon's Ada Hegerberg was announced as the best women's player in the world for 2018 at a glittering ceremony in Pairs, with Luka Modric winning the male equivalent.
On receiving the award, the Champions League winner said: "I would like to say a huge thanks to France Football, for letting us have this opportunity to have this award.
"It is a huge step for women's football and the work you have put down is such an important thing for women's football and together we will make a difference.
"I would like to end this speech, with some words to young girls all over the world. Please believe in yourself."
France Football have sponsored the male Ballon d'Or for decades, but this was the first time a women's award was presented.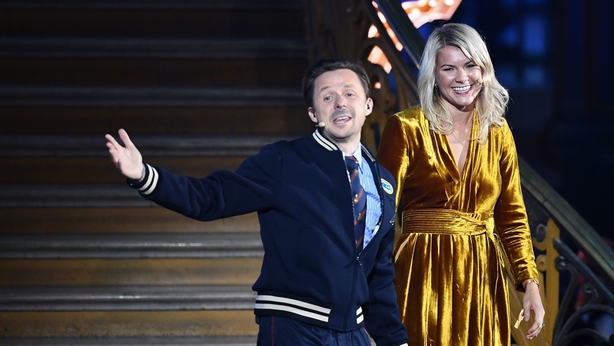 The co-host of the ceremony has been forced to apologise to Hegerberg after asking on stage if she knew how to twerk.
As the Norway international was leaving the stage after picking up her award, French DJ and co-host Martin Solveig asked her if she could twerk. The three-time women's Champions League winner abruptly saying "no" and walking away.
Solveig was quick to apologise after his actions provoked furious criticism on social media.
Accompanied by a video apologising further to Hegerberg, Solveig wrote on Twitter: "Sincere apologies to the one I may have offended.
"My point was: I don't invite women to twerk but dance on a Sinatra song. Watch the full sequence.
"People who have followed me for 20 years know how respectful I am especially with women."
Solveig confirmed that he spoke to Hegerberg after the ceremony.
He posted a picture of the pair embracing and wrote: "I explained to @AdaStolsmo the buzz and she told me she understood it was a joke.
"Nevertheless my apologies to anyone who may have been offended. Most importantly congratulations to Ada."