"You can't change the players." Words from Denmark assistant manager Jon Dahl Tomasson following the Euro 2020 qualifying draw in Dublin.
Denmark and Ireland have played four times inside the last 13 months; first in the World Cup play-off, followed by two UEFA Nations League encounters.
Three of the games ended scoreless, but the one that really stands out was the second leg of the World Cup play-off, where Ireland took an early lead before a Christian Eriksen-inspired Denmark hit top form to romp to a 5-1 victory, which secured their place in Russia.
And once again, both sides were drawn alongside each other, this time in Group D of the Euro 2020 qualifying draw, alongside Switzerland, Georgia and Gibraltar.
"No, not at all. I enjoy coming back. It's a lovely place," said Tomasson after the draw at Dublin's Convention Centre, when asked if Denmark were sick of Ireland.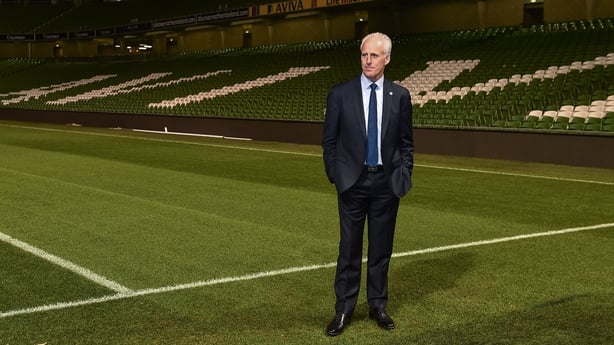 The former AC Milan striker was, however, less flattering when asked if he believed Ireland would offer a different threat under the new management of Mick McCarthy.
"Of course, with new people, there'll be change. But as I said before, you can't change the players, you have a [select] amount of players, and they still have to perform on the pitch.
"But of course the spirit, and when you change things, a bit of trust is coming in and people are going for it."
Tomasson spoke about the difficulty his side have had scoring against Ireland, unable to penetrate the Irish defence in three of the four matches, yet the former Newcastle United front man remained upbeat and said that Denmark had no problem facing Ireland once again in the upcoming campaign.
"We had three really difficult games where we didn't score. Ireland were defending really well, they did a really good job defending in those games.
"We had difficulty breaking them down. We had chances but we didn't make goals.
"I'm always positive and I believe in our strength in ourselves regardless of which team we are playing.
"Of course, you have to have confidence. We look at our strengths and we believe in this team. "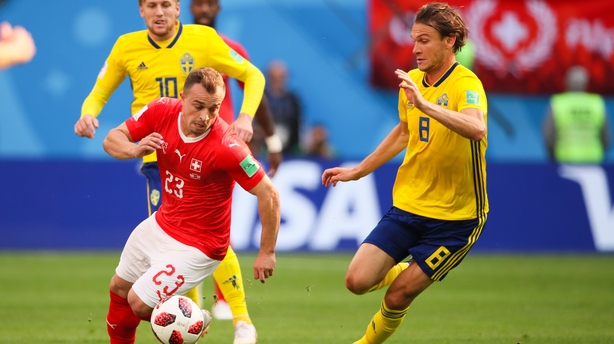 The Danish assistant conceded that qualifying for the tournament would be a tough task. However, as fellow co-hosts, Tomasson said that there is a real desire to play two home matches in Copenhagen during the summer showpiece.
"Switzerland are an excellent side, Ireland are good as well, so it's a tough group," said Tomasson.
"We want to play those two games in Copenhagen. We are proud that Copenhagen is one of the host cities in 2020.
"The expectation in Denmark is always quite big - I like that.
"That's the way of thinking, you have to be proud of that, and of course, it's always something to do with history.
"At the end of the day, players want to perform, trainers want to perform. The people of Denmark want the team to perform like every other country."
Often labelled a one-man team, with Eriksen the stand-out player in the Denmark side, Tomasson conceded that the side are weaker without the Spurs man, while also stating that he believed the squad would be stronger for the next campaign due to players emerging from the Under-21 squad.
"When you have a star player, as Christian is, if he's not there, we will always be less. It's not only Denmark, it's each country.
"We have a couple of youngsters who are doing quite well. In June, they will go to the European U21 Championship, so we'll have a couple of players coming in, but we have a young side as well."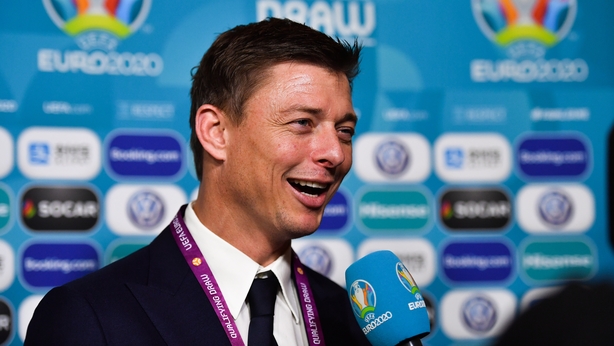 Like McCarthy, Tomasson said that Denmark were happy that there would not be too much travelling throughout the group with the trip to Georgia the only real long-haul flight for the Scandinavian side.
"I was happy that we don't have to travel [long distances], especially regarding the players. All the players are playing a lot of games.
"Last time when we played World Cup [qualifiers], we went to Kazakhstan - that's a long flight. So I'm happy about that."