Manchester United boss Jose Mourinho says he can't fault his players' desire but admitted that goalkeeper David de Gea saved his side from defeat after their 1-0 victory over Young Boys.
The result was enough to send the Red Devils through to the last 16 of the Champions League.
Marouane Fellaini hit the stoppage-time winner but Mourinho was eager to hail his number one, who pulled off a stunning save to prevent the hosts from falling behind against Group H's bottom side.
"The frustration started after two minutes, the intention was to start really strong," Mourinho told RTÉ Sport.
"I think everyone could see that, the fans they saw that.
"Even at 0-0 at half-time the reaction was positive because the feeling was the team was playing to win but we don't score goals.
"It's really difficult for us to score goals and in the end it's a midfield player that scores the winning goal.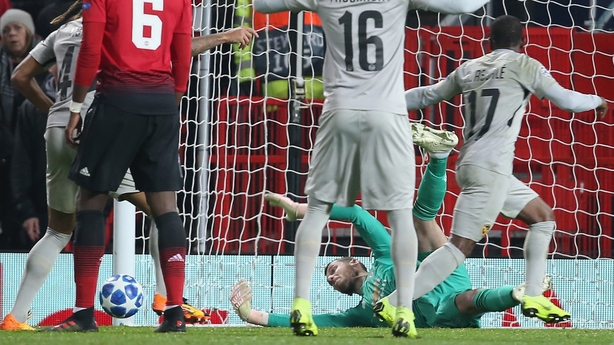 "And it's the goalkeeper who makes a phenomenal save that gives us the game because with the pressure the boys were feeling, with the tiredness of running so much and so intensely, I think if they score with 15 minutes to go it would be very difficult for us to change it.
"We had that [desire and intensity] from minute one until the last minute."