Seamus Coleman said his "job is to look after my corner" as he reflected on his war of words with former Republic of Ireland midfielder Keith Andrews.
The Donegal man was unhappy with Andrews assessment of Ireland when he was working as a TV pundit. Andrews described the team as "clueless" in a scathing critique after the 1-0 loss to Wales in Dublin.
Coleman didn't play that night due to injury but he was not impressed with the remarks, saying at the time: "I've to bite my tongue at times. Keith has got a job to do, Keith has really taken to punditry.
Your Morning Ireland sports bulletin, including Tana Umaga, Seamus Coleman and new Derry boss Declan Divine pic.twitter.com/sI1jkmVbdw

— RTÉ Sport (@RTEsport) November 13, 2018
"He might have been trying to make a name for himself by being a little bit harsh the other night. That's his job, that's his role.
"When he was a player it was his job to get on the ball and make things happen and at times he didn't do that."
On Monday, he contexualised his comments, and said they were not intended to insult Andrews.
"I'm captain of the team, my job is to look after my corner and everyone else's job is to look after their own," said Coleman, back in the Ireland squad for the games against Northern Ireland and Denmark.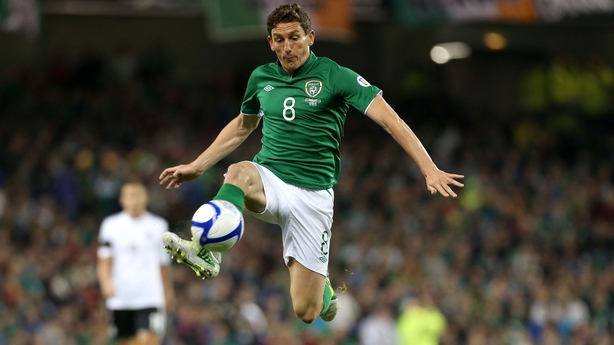 "Everyone else's job is to look after their own. That night in particular, I thought Keith was a little bit harsh. Some people might say he was being fair, but I thought he was being harsh.
"I just wanted to stick up for my corner, and it seemed then that I was having a go at Keith as a player. What I said was that at times Keith himself didn't get on the ball. I wasn't having a go at him as a player.
"He might have had instructions from a manager. I would never have a go at someone's ability as a football player, especially someone who's done as well as he did in his career to play for his country for so long and to be such an important part of this team.
"But I think as well as that, having played with Keith, it's always harder to hear criticism from someone who you've played with. 
"I'm going to stick up for my corner as well. We're a tight-knit group. We're all together and we'll always stick together as a team."