Manchester United snatched an extraordinary and barely deserved 2-1 win at Juventus in the Champions League on Wednesday with a late free kick from Juan Mata and a scrappy own goal from Alex Sandro, revitalising their hopes of reaching the last 16.
           
Cristiano Ronaldo looked to have haunted the club which turned him into a global superstar when he volleyed in the opening goal in the 65th minute after Juventus had dominated proceedings and struck the woodwork twice.
           
Jose Mourinho's side had looked utterly toothless in attack but after the Portuguese threw on Mata, Marouane Fellaini and Marcus Rashford late in the game they staged the most unlikely of comebacks, recalling their epic 3-2 win from two goals down in Turin in the 1999 semi-finals.
           
Their stunning revival prevented Juventus from sealing their place in the last 16 and turned Group H on its head.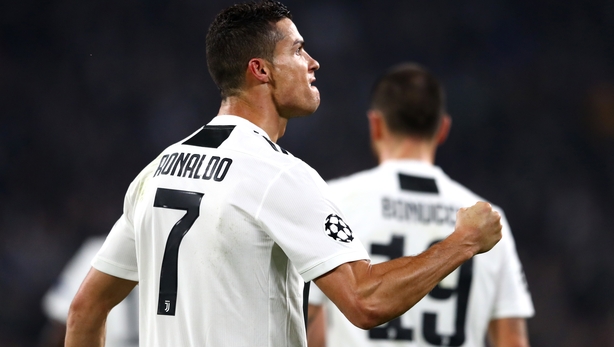 Juve still lead with nine points but United are second on seven, crucially two ahead of Valencia in third place, while Young Boys are bottom of the group and out of the competition.
           
This was Uniteds first visit to Juventuss shiny new stadium and revived memories of their epic battles around the turn of the century when the two teams were arguably the best sides in Europe.
           
Juves dominant performance at Old Trafford two weeks ago appeared to underline the current gulf in class between the two sides, though, which was also reflected in their respective domestic results: Juve are riding high, six points clear at the top of Serie A, while United are seventh in the Premier League.
           
Juve began strongly and stepped up their pursuit of a goal as the first half progressed and almost found one when Sami Khedira side-footed a cross from Ronaldo against the far post.
           
United goalkeeper David de Gea also had to be alert to turn away another shot from Khedira and a deflected strike from Juves active winger Juan Cuadrado.
           
Like we said - big game, big names! 😉 #MUFC #UCL pic.twitter.com/OQWhaYcgZC

— Manchester United (@ManUtd) November 7, 2018
The Italian champions again struck the woodwork in the second half when Paulo Dybala clipped the crossbar from outside the area, and there was more than an air of inevitability about Ronaldo's deadly volley, created by a classy chipped pass from Leonardo Bonucci, which broke the deadlock.
           
This time there was to be no muted celebration from the Portuguese against the club that turned him into a global superstar, as he lifted his shirt to flex his chest muscles before high-fiving team mates.
           
Juan Cuadrado wasted a glorious chance to seal the win for Juventus although there appeared to be little danger of United making them pay for their wastefulness.
                             
All that changed with Spaniard Matas perfectly executed free kick in the 86th minute, and United caused bedlam in the Juve area with another set-piece, leading to Sandro bundling the ball into his net after a knockdown from Fellaini.
           
The own goal meant United became the first English team to beat Juventus away from home in 15 years, when a previous United team, inspired by Ryan Giggs, won 3-0 at the old Stadio dello Alpi in 2003.