Zack Elbouzedi has become the latest Waterford FC signing ahead of the 2019 season. 
The 20-year-old joined West Bromwich Albion in 2015 and spent two years at the club, before joining Inverness Caledonian Thistle in 2017. 
Elbouzedi has represented the Republic of Ireland at U15, U16, U17 and U19 level.
"I'm delighted to get everything done and it's great to have my future sorted. I'm excited by what Waterford has to offer and I'm looking forward to next season," said Elbouzedi.
"Everything is really professional here, the pitch, the training pitches, the stadium, it's as good as most English clubs. I came up, had a look at the facilities and I was really impressed - I spoke to Alan [Reynolds] and I'm really looking forward to seeing what next season holds.
"Obviously the European football is a big plus and it'll be nice to experience that. It's amazing where the club has come from in the last few years and it's important that as a club we push on."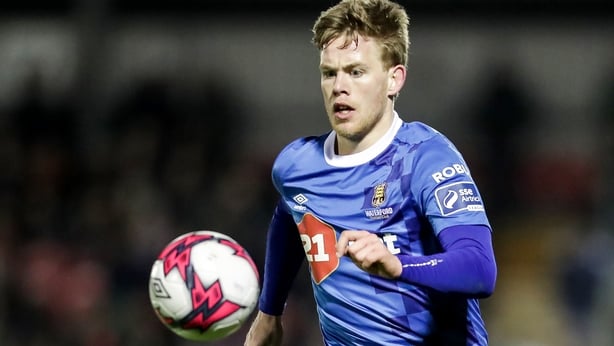 Meanwhile, Cork City have begun to strengthen their squad for next season with the signing of Waterford midfielder Garry Comerford (above).
City manager John Caulfield said that he was looking to rebuild his squad in the wake of their FAI Cup defeat to Dundalk, and the signing of Comerford is his first step towards doing so.
Comerford has spent the last two seasons with Waterford, and he told CorkCityFC.ie: "I am obviously delighted to be signing for such a big club. John has shown a lot of interest in me, so I am happy to have got it over the line and I just want to get my head down now and get ready for pre-season.
"With Waterford, we had some great games against Cork City this year, but the highlight was the fans at Turner's Cross; they created an unbelievable atmosphere and I will be happy to get out and play in front of them in 2019."
"It's a big club and the calibre of players here is unbelievable, so I just want to play my part and, hopefully, help them to win more trophies next year. I want to work hard and I know I will have to earn the right to get into the team, so I just want to play my part and go from there."
Caulfield has high expectations for Comerford and admitted that the players' versatility was one of the main reasons he brought him to Turners Cross.
"He is a left-sided player, he can play left back, left midfield and has even played at centre back as well this year, but midfield is probably his best position and that's where he will see himself competing for a place," the Cork boss said. 
"He is hungry, ambitious and good on the ball, with a very strong mentality, so he is another player we feel will fit in well with us."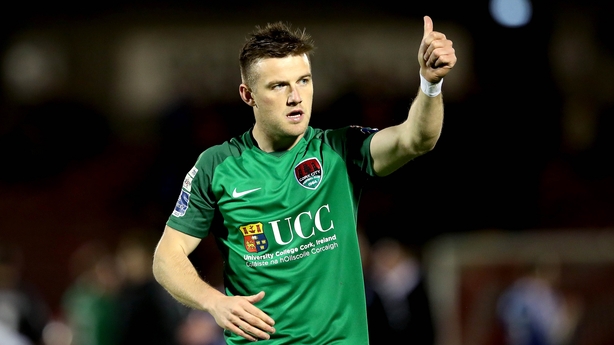 Elsewhere, City have confirmed that Steven Beattie has left the club.
"I've had nearly four years down here," Beattie told the club's website. 
"It has been great down here but I always said from the start that I wanted to go back to the States. I was going to go back last year but when I sat down with John I just couldn't leave, there was too much good stuff going on here.
"I always said I wanted to win a league, win a cup and play in both European competitions for Cork City and I ended up doing that. I think the time is right, right now. I'm going to miss everyone around here."