The progression of Dundalk's players from an individual point of view is frightening. In turn, that has led to them winning four of the last five Premier Division titles, and if current trends continue, they'll be the top team in the country for years to come.
Stephen Kenny has proved again and again, and again that he is the best man manager, in my opinion, that this country has ever seen.
From the early signings of Sean Gannon, Brian Gartland, Dane Massey, Stephen O'Donnell, John Mountney and PFAI Player Of The Year nominee Chris Shields, to the likes of Richie Towell, Daryl Horgan and Dave McMillan and the current younger crop of Jamie McGrath, Robbie Benson, Dylan Connolly, Patrick Hoban and Michael Duffy, what they've done under Kenny's reign is really remarkable.
All of them came to Dundalk with a point to prove, some of them signed because nobody else wanted them, others chose to come back or sign amid interest from others, because they all knew the manager was the man to help them achieve their potential and boy have they delivered.
I've played under lots of great managers like Martin Russell, Dave Jones and others, but I'd have loved to have played under Stephen.
Apart from setting his teams up tactically, his main attribute is making his players feel ten feet tall when they walk out onto the pitch, and recruiting and signing them of course.
He knows what to say, when and how.
Kenny's players and teams always behave properly, and it's surely the most professional and high performance environment the League of Ireland has ever seen.
That's all down to the manager, his staff and the recruitment of top players and top people.
"I've played under lots of great managers...but I'd have loved to have played under Stephen."
Everyone who he employs would run through a brick wall for him and the club, and that combined with the ability in the group is frightening for the rest of the country in the coming years.
For me, Kenny is the manager of the season, having lost the league and cup to Cork last year, to build again, win the league in style and be on the brink of his second double, it's an award he would fully deserve.
Alan Reynolds and Keith Long will be in the running, but the best manager wins the league - well done Stephen Kenny.
I think 29-goal Patrick Hoban might just sneak the player of he year award, with close competition from team-mates Shields, their most important player, and Duffy, their most exciting,
Brutal Bray
Relegated Bray Wanderers on the other hand will not have to worry about which of their players win an award on Saturday week, or if the manager is in contention for an award himself.
They need to worry about winning football matches next season, and avoiding even more embarrassment.
Make no mistake, the 2018 season was a total embarrassment for Bray Wanderers.
Yes, their financial problems are behind them (we hope), they have new owners and things have started to and will continue to improve off the pitch and in the local community.
On the pitch, they've been totally hopeless and have a huge job on their hands to secure promotion, and even a play-off spot in the First Division next year.
Gary Cronin was named manager on 7 August, he is in his 12th week in charge at the Carlisle Grounds and only picked up his first win on Monday of this week, thanks to John Sullivan's 90th-minute winner against Derry.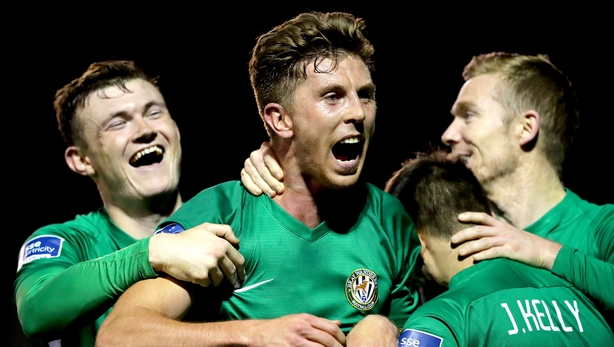 They lost seven matches in a row, and had been beaten in the previous three before Monday's 2-1 victory.
Experienced players like Conor Kenna and Paul O'Conor are surely heading for the exit doors, and who could blame them? I wouldn't want to be a Bray Wanderers player next season, even if this is a new dawn.
I think Cronin, in his first job as a manager, will have a very difficult job convincing quality players to join the club.
They've been on a downward curve for years, and I feel players will be wary of joining them, until they see how they get on in year one in the second tier.
Their work off the pitch, their community stuff, match promotions, summer camps etc. is all fantastic, the problem they'll have is, if their first team are not performing to a good level, winning matches and exciting their fans, the rest of the stuff will be insignificant in many ways.
What they will be able to do, is offer young players a chance at first team level, barring UCD, what that league has shown in recent years, is that you need a good budget, a top manager and top players to earn promotion, and that will be a test for them next season.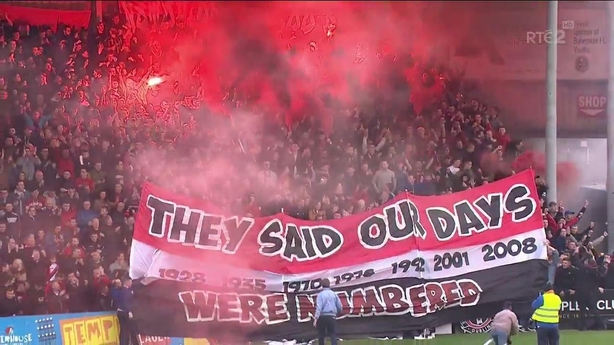 Bohs On The Up
Speaking to top managers, Bohemians have done brilliantly to nail down Keith Long, and presumably assistant Trevor Croly, on a new three-year contract, which will take him to the end of the 2021 season.
As mentioned above, Keith is in contention for the manager of the season award and surely attracted interest from St Pat's and Sligo Rovers in relation to their manager positions, but Bohs have got him to commit to a long-term deal.
Their statement also went on to clarify that his backroom team, led by Trevor Croly, will also be retained by the club, while they also announced that Shane Supple, Dinny Corcoran, Danny Grant, the excellent Andy Lyons, Rob Cornwall, Derek Pender, Keith Ward, Promise Omochere and Darragh Leahy will all be at the club in 2019.
Long will now go about securing his other top players for next year and trying to add to his exciting squad.
The players must love playing in that environment, under one of the best managers in the country, with the best coach around by his side, with hungry, committed, excellent players, loyal fans and a club making waves off the pitch, it really is a good place to play football.
Long's contract will take them almost to their return of the new Dalymount Park, so if they continue the progression of the last two seasons, who knows where he could take them.