Liverpool manager Jurgen Klopp said he is now getting used to winning matches without necessarily playing high-octane football after his side maintained their unbeaten run in the Premier League on Saturday.
The Merseyside club were one of the most entertaining teams to watch in Europe least season as they reached the Champions League final.
However, domestically they finished fourth despite scoring the second highest amount of goals behind champions Manchester City.
On Saturday, though, they ground out a 1-0 win at Huddersfield Town in a match where they often found themselves on the back foot.
Former Borussia Dortmund coach Klopp said he was now appreciating the lacklustre wins as the result put them level on points with City (23) at the top of the league, second on goal difference.
"It is maybe the first period in my life when we win average matches. I have to say that sometimes I really prefer the spectacular way but I take that and completely understand why it was like that," he said.
"I look in the dressing room now or before the game, when you come back from the international break there is the time difference and many things people do not see.
"That is why I was a bit more animated on the touchline today, because even when you're tired you can be afraid of your manager."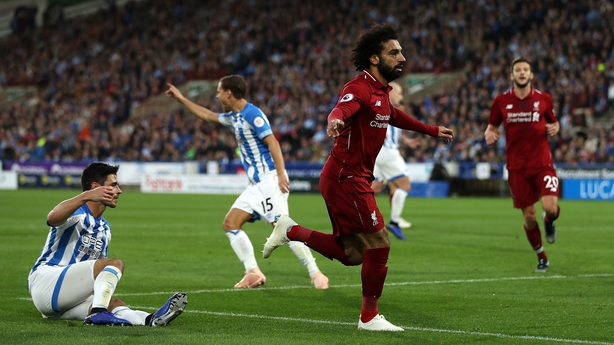 The German added in a news conference that captain Jordan Henderson was substituted at halftime as a precautionary measure after getting a knock in the first half.
"It was not that he felt nothing but he didn't feel a lot. He wanted to carry on  that's a good sign. We decided no. Hopefully it's nothing," Klopp said.
Henderson and his team mates do not have long to recover with a return to European action on Wednesday at home to Red Star Belgrade, before welcoming Cardiff City in the league three days later.
However, if they have indeed mastered the art of winning ugly, they could have found what it takes to push Premier League title favourites City all the way this season.