A fat lot of good to me," Martin O'Neill joked, shortly after being unveiled as Ireland manager, when told that there was some serious talent coming through at under-16 level.
Perhaps the reigning Ireland boss did not envisage that he would still be in charge five years later, having only signed an initial two-year deal with the FAI.
But that was 2013 and now those developing 15-year-olds have progressed beyond their teenage years and have hit their twenties.
So where are they now?
Well, not in the current senior Ireland squad.
"I think some of the younger lads here, these are big matches for them to have played in, big games.
"They will go back to their clubs now and some of them will play, hopefully and try to take it on board and try to improve their game at club level and be ready again."
Quotes from the Ireland manager after the game in Dublin on Tuesday night. But who are these younger lads he speaks of?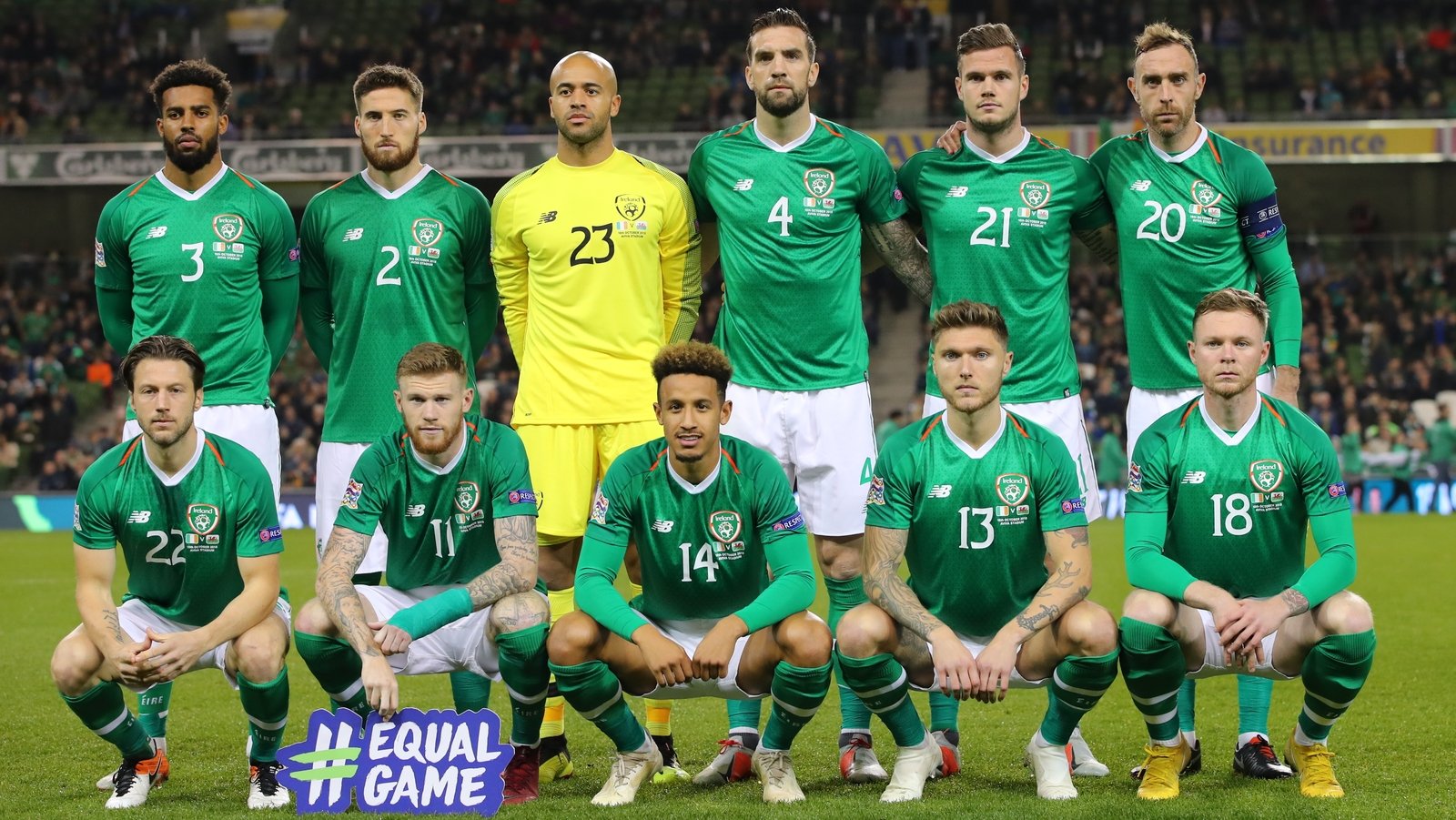 O'Neill named a 32-man provisional squad ahead of the double header with Wales and Denmark.
Ronan Curtis was the youngest player to be named. The Portsmouth forward did not make the cut when the final squad was announced and then only made a return when he was called up ahead of the Wales match.
The former Derry City man will turn 23 next March. Curtis has yet to play for the Ireland senior side.
Alan Browne, Callum O'Dowda and Callum Robinson are all 23, Sean Maguire is 24.
Perhaps O'Neill was speaking in relation to inexperienced international players. Matt Doherty, Enda Stevens and Shaun Williams are all recent additions to the squad, yet all are long past their 25th birthday. Williams made his international debut aged 31.
Giving youth a chance is becoming the norm rather than the exception in international football.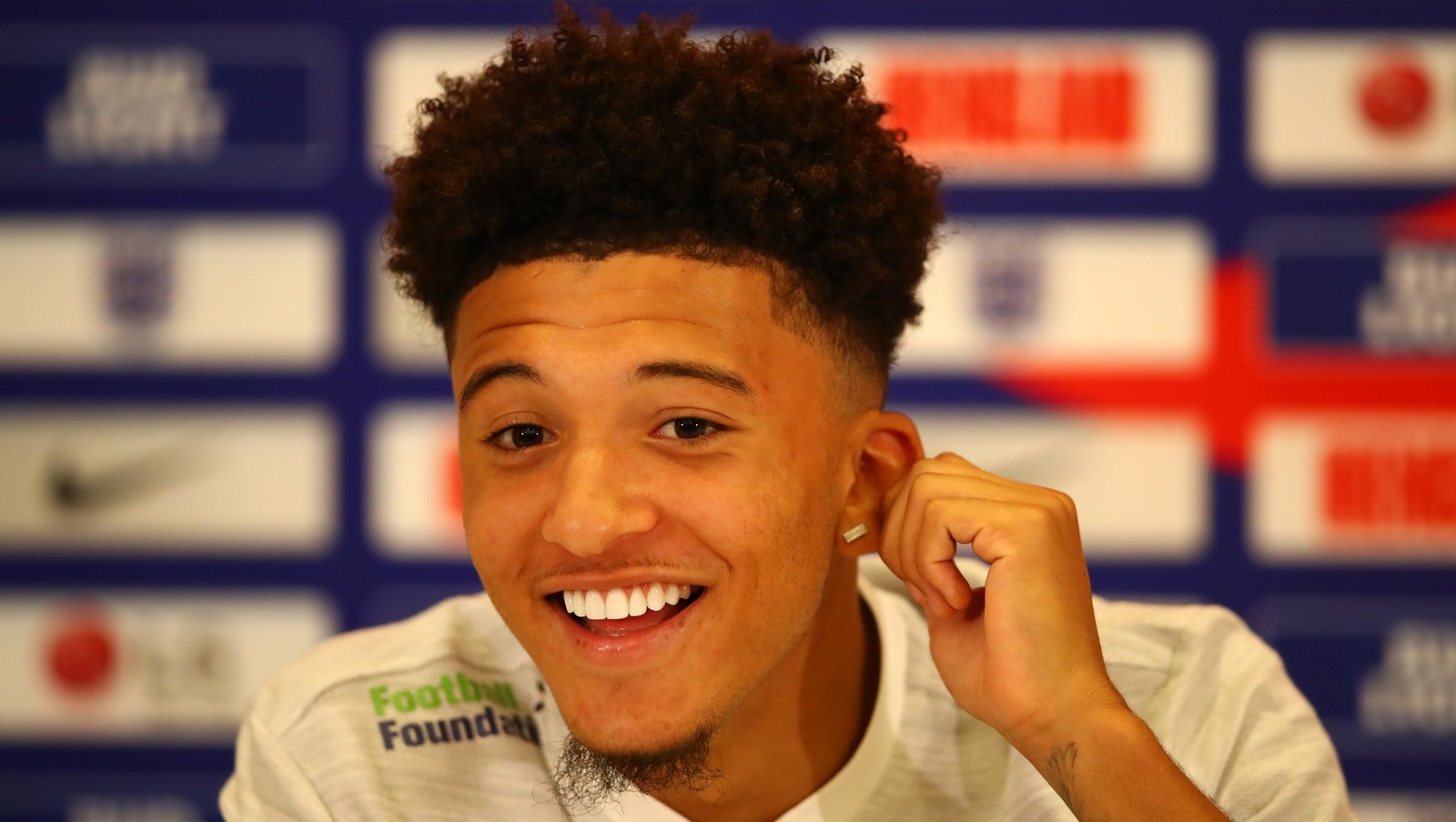 Jadon Sancho is a new arrival into the England squad. The Borussia Dortmund midfielder made his competitive debut for his country last week, aged 18.
Tuesday night's opponents, Wales, have been pursuing the policy for a number of years at this stage as 17-year-old Liverpool prospect Ben Woodburn made his international debut back in 2017.
Ethan Ampadu was 17 when he played against Ireland in Cardiff last month, while not getting any Premier League time back at his club Chelsea.
Another 18-year-old, Manchester City's Matt Smith, who is out on loan at FC Twente, was trusted with the tough task of starting in the centre of midfield against the Irish, in Ireland.
But where are the Ireland equivalents?
If he's cocky then great, well done. He might have a bit of that knocked out of him by the senior boys.
During the build-up to Euro 2016, O'Neill went on a scouting mission to the Ireland Under-21s and returned with two budding youngsters that caught the eye.
Jack Byrne was, at the time, out on loan from Manchester City, playing in the Dutch league with Cambuur – sound familiar?
And the 19-year-old was touted as a player who could make a real difference and even push for inclusion for a place in the squad for France.
For whatever reasons, Byrne failed to have the desired effect on the management team who sent him back to his club with encouragement but no commitment.
O'Neill, at the time, made light of Byrne's involvement, implying that the player may have been a bit too cocky and may feel the wrath of some of the senior players.
"I believe in my own ability that I'm as good as anybody in the squad," said Byrne at the time.
"If he backs it up with ability then great. If he turns out to be crap that's his problem. If he's cocky then great, well done. He might have a bit of that knocked out of him by the senior boys," said O'Neill – the manager's quirky humour with a large helping of subtext perhaps.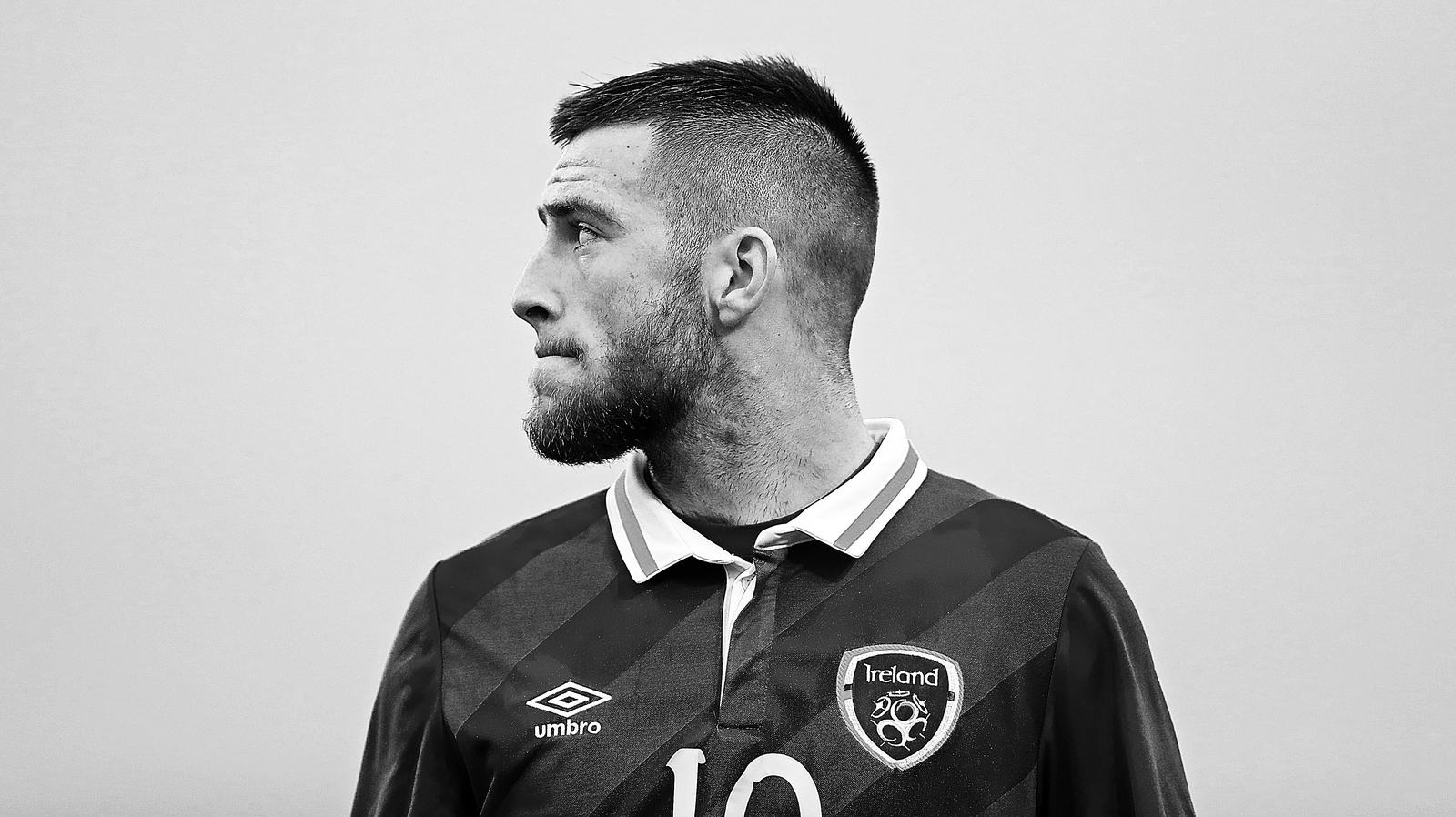 The other; a young, athletic Oxford lad, who could play in a range of positions, most notably, at the time, on either flank.
Callum O'Dowda made an immediate impression on the manager and found himself in contention to go to France right down to the last few hours before the final squad was named, following an excellent cameo in Cork.
O'Neill's philosophy has always been to make players really earn their place in his squad, with many never getting beyond the provisional squad stages in their quest to securing an international cap.
Had the "cocky" Byrne been handed a cap at the time, who knows what it may have done for the Dubliner back at club level.
Since then, Byrne has been on loan at Blackburn Rovers, signed for Wigan in League One, went to Oldham on loan before signing for the Greater Manchester club.
The former St Kevin's Boys player is currently playing for Kilmarnock in the Scottish Premiership, aged 22.
The manager could possibly have thrown Jack Grealish a senior competitive cap before his star shone bright enough to get him to change his international allegiance, while O'Neill's latest foray into the U21s has resulted in more controversy, as Declan Rice is putting his international commitment on hold.
The current U21s have just completed another failed campaign, and while several players are attached to Premier League clubs, players like Josh Cullen at West Ham and Corey Whelan at Liverpool are now out on loan at Charlton Athletic and Crewe Alexandra.
Cullen has been Rice's central midfield team-mate at both club and country throughout the underage years, and has captained the Ireland U21s, while Whelan was the Liverpool U23 captain.
Both players are in their 20s now and their only route to the senior team will be impressing at club level and maybe getting brought back to their parent club.
Perhaps they were the 15 or 16-year-olds with high hopes on the day O'Neill was unveiled in the top job back in 2013.
If O'Neill wants to unearth a prospect, he will now have to see what is on offer in the U17 and U19 set-up.
Players like Tottenham striker Troy Parrott and Norwich City forward Adam Idah are certainly two players that the manager will be alert to
"It's really encouraging from Under-19s to senior level; it's still a big step, but it's certainly a consideration to have a look at them and even bring them in for training," said O'Neill, speaking after the Wales game.
Players like Tottenham striker Troy Parrott and Norwich City forward Adam Idah are certainly two players that the manager will be alert to.
Brian Kerr led the underage sides to a third-place finish at the world youths and European championship successes in the 1990s, but now, Ireland are playing catch-up in terms of player development.
Underage football in Ireland is in the midst of a real revolution with the establishment of national schoolboy leagues at U15, U17 and U19 levels.
The U13 national league is imminent, and the entire process is being done in conjunction with the League of Ireland clubs, providing a natural pathway for players to fulfil ambitions and aspirations of a full-time football career in Ireland without the need to leave home at 15 or 16 and travel to England.
Former Ireland international, Damien Duff, is currently the head coach of the Shamrock Rovers U15 team, and the former Chelsea man admitted that the clubs in Ireland were streets behind their English counterparts in terms of what he calls 'contact time'.
"I've obviously come from a professional environment, and you come back and it is not as professional, [in terms of] hours practised and contact time in England," Duff told RTE Sport in a recent interview.
"For instance, we played Chelsea Under-15s and they have seven training sessions a week and a game on top of that.
"League of Ireland clubs' Under-15s might have two sessions a week and a game on top of that. So it is not rocket science who will end up the better player."
This new initiative should inevitably lead to better coaches and footballing facilities, but Duff believes that the contact hours can be made up away from the structured training ground environment.
The 100-cap Ireland winger brings it all back to the 'street' and believes that the onus is on the players these days to make up the contact hours with the ball throughout the week.
"Obviously, facilities come into it, but for me it is just contacting a ball," said Duff. "That would be the one jump-out fact for me. Knowing a football, that's the only way you will get better.
If they love the game so much and want a career so much, it is what you do on the street
"At Chelsea, these coaches are paid, but in the national leagues, the DDSL, they are volunteers so I understand that it is hard to get out, meeting the kids.
"But I have always said that it's the kids' responsibility as well. If they love the game so much and want a career so much, it is what you do on the street."
While facilities are still, for the most part, well behind what is available at English club academies, they have significantly improved since Duff's schooldays when training took place in a car park.
"I always reference my era. It is a long time ago, but for me, it hasn't changed. I only had one session a week, 45 minutes on a car park with nothing.
"And I made up my hours on the street whether on my own or with my friends, and that was where I got my 15-20 hours. So you don't have to be on a pitch."
"I know society has probably changed now, but kids just think that it has to be organised, it has to be structured and it has to be with a team, but it doesn't."
Duff's philosophy is now key to the recently established Shamrock Rovers academy, where former players like Stephen McPhail, Shane Robinson, Graham Gartland and current first team coach, Stephen Bradley have invested their expertise into establishing one of the most respected schoolboys set-ups in the country.
"I push my Under-15s to the hilt. With me, but away from me as well," said Duff. "We help them all we can, it's the icing on the cake if you can call it that, but the proper foundations are built on the streets.
"I got stick for the #FootballLovesUs campaign for encouraging kids to be out on the street playing football by some people who obviously know better than me.
"Everyone has their opinion but I would say it is more dangerous for an 11 or 12 year old to be sat on a mobile phone all day. So if you are going to ask me whether my kids should be out on the street or a playground, or out in the back garden playing, or on a mobile phone all day, where it is safe...
"Well is it as safe? I'm not so sure.
"I like doing my own thing with my Shamrock Rovers 15s and I'm just mad on contact hours, whether it's six o'clock in the morning – again I've got stick for that but people say it is the best learning time there is.
"So if you can't come in the evening, you can get up early and train hard. People in the FAI might think that's wrong, but I think that is right. I'm passionate about it and I can see my players are passionate about it, because they keep coming."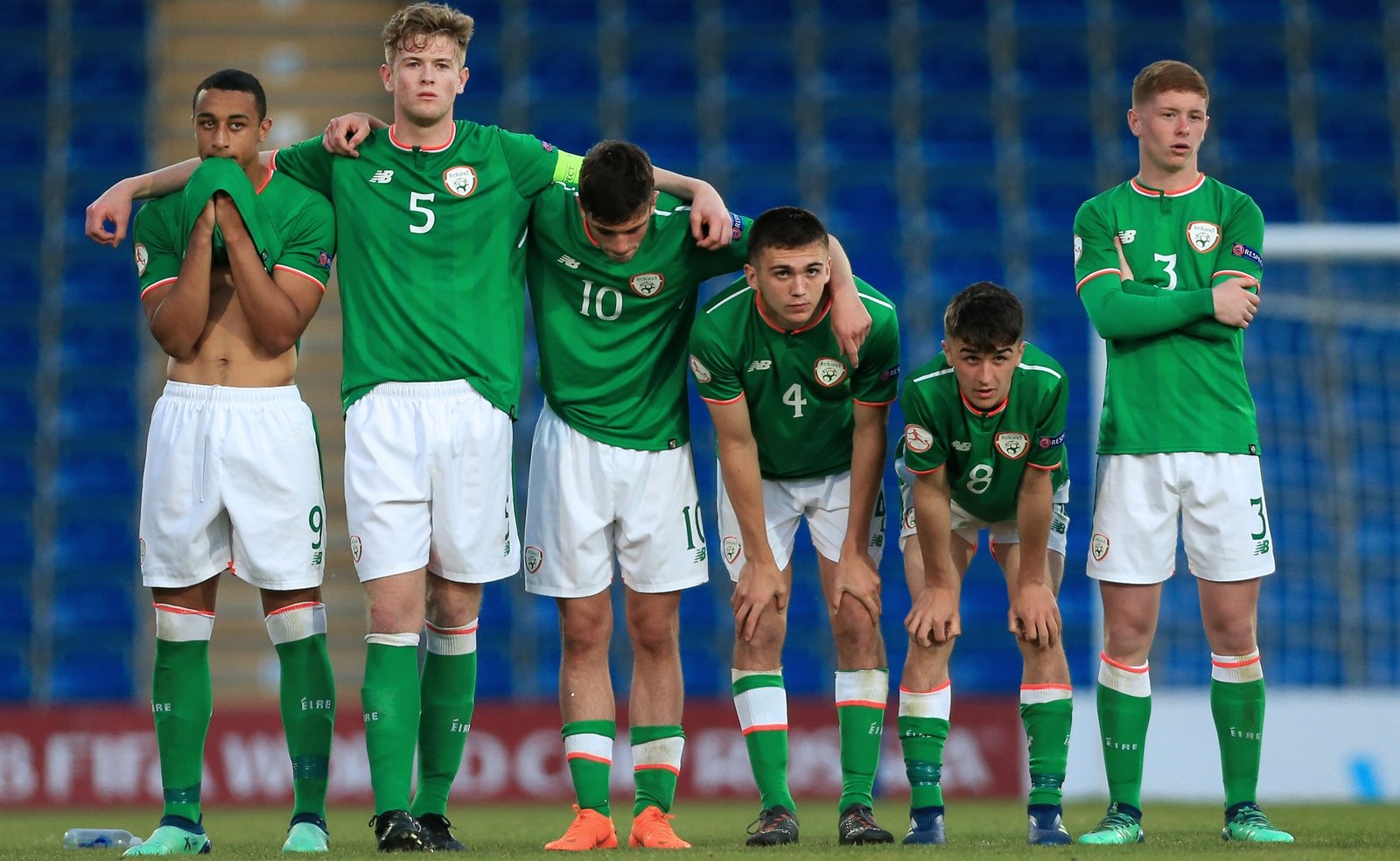 The FAI are overseeing the entire process, working with the clubs to develop the game at underage level.
And while the results are hard to evaluate at this embryonic stage of the revolution, already it appears to be making real progress.
The Ireland underage squads are now featuring lots of home-based players, most notably at U16 and U17 level, while results on the pitch are starting to see a path towards the return to the glory days when Kerr's kids took the underage world by storm in the late '90s.
Colin O'Brien's U17 squad qualified for this year's European Championships as top seeds following a clean sweep of victories in the early qualifying and elite stage, and then made it through to the last-eight of the competition.
The team were then controversially beaten on penalties by the eventual champions when goalkeeper Jimmy Corcoran was sent off in the penalty shoot-out for moving off his line as he saved a penalty. The re-taken spot-kick sealed the Dutch spot in the semi-finals.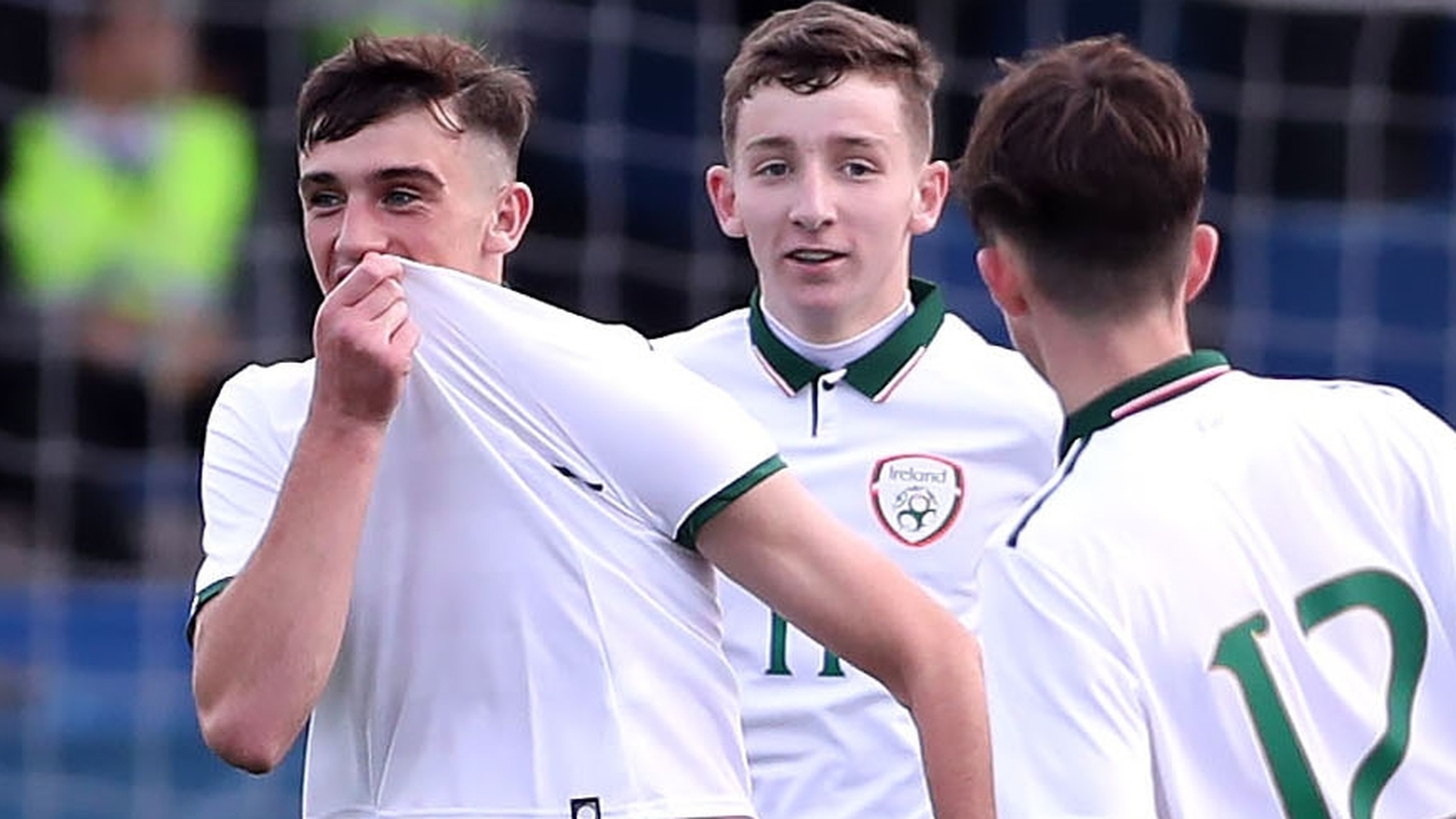 The U19 side, likewise, are currently on a crest of a wave, and exacted an element of revenge on the Oranje, as they beat the Netherlands this week to qualify with a 100% record for the elite stage of the U19 European Championships.
It all augurs well for the future and offers encouragement to the powers that be. Talented teenagers that may be quite a lot of use to a senior manager in need of some fresh blood.