What an achievement by Alan Reynolds and everyone at Waterford.
Cork's win over Bohemians in the FAI Cup replay on Monday night had set up their fourth final in a row against rivals Dundalk.
That means that a fourth place finish in the SSE Airtricity League Premier Division guarantees a spot in the UEFA Europa League first round qualifiers next season. Although, because they're technically a club who have not been existence for three years, UEFA will have to rubber-stamp their European entry.
Waterford are currently fourth, level on points with Shamrock Rovers above them with three games left. Had Bohs beaten Cork, Waterford and Rovers would have had to battle it out for third, with the team finishing fourth hoping that Dundalk won the cup final.
But that doesn't matter now. the Blues will, pending dispensation from UEFA, be playing in Europe in 2019 and given the investment in the club, it's a massively important achievement.
It's even more impressive given the fact that it's their first season back in the top flight for a number of years.
New Beginnings
Waterford United nearly went out of existence in 2016 until businessman Lee Power bought the club and invested enough money in to help them comfortably win promotion as First Division Champions last season.
They won the First Division by eight points with senior players like Kenny Browne, Paul Keegan and Mark O'Sullivan driving them on, while atotal of 2,500 people watched their final home match of the season.
The last official home crowd of 2016 was 247, for an 8-1 defeat to UCD.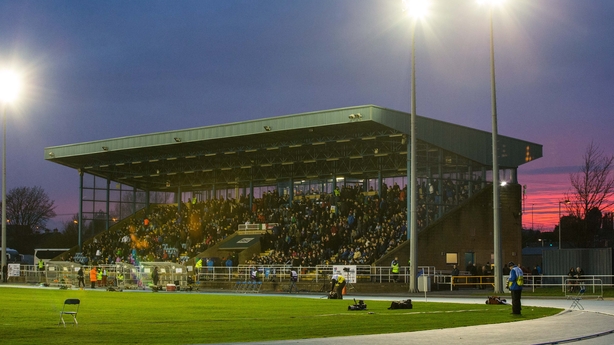 Their home gates never dropped below 1,000 with between 1,200-1,500 locals turning up to roar their team on, how times changed!
Momentum was building and something special was starting to grow down at the RSC.
The squad built by then Director of Football Pat Fenlon and manager Reynolds had done enough to comfortably gain promotion, losing just three games all season, but they knew they needed to improve again if they were going to mount of challenge for European football, and maybe even the title.
Lee Power, who also owns English League Two club Swindon Town, along with some other local sponsors, increased the playing budget and gave Fenlon and Reynolds even more money to build their Premier Division team.
Fenlon left the club a couple of weeks into the season, but he had helped build a squad capable of challenging and that's what they have done under Reynolds.
They plucked the best players from some of the other teams in the league. Izzy Akinade from Bohemians, Bastian Hery from Limerick, Gavan Holohan from Galway, Dave Webster from Shamrock Rovers and they added Stanley Aborah, who was previously with Portsmouth.
Goalkeeper Laurence Vigouroux came in on loan until the summer window, when Ireland international Noel Hunt joined the club as player coach.
Recovering from an attack
In late May, a club statement confirmed that Reynolds had been the victim of a "vicious assault"
A broken nose, broken teeth, other facial injuries including a fractured jaw and a broken leg were among his horrific injuries, Reynolds himself later said "I'm lucky to be here."
'Rennie' spent a number of days in hospital, undergoing different operations and treatment and missed a number of games.
First team coaches Fran Rockett, Paul Cashin and new player/coach Noel Hunt took charge while the boss recovered.
He was back in the dugout for their 3-2 win away to Sligo Rovers on May 30th, over a month after the attack.
His players, the club and the League of Ireland football family all rallied around and supported the manager.
The one blot on their copybook was their 2-1 loss to First Division UCD in the FAI Cup quarter-finals.
Thankfully, Alan is back on the road and his team are on their way to Europe.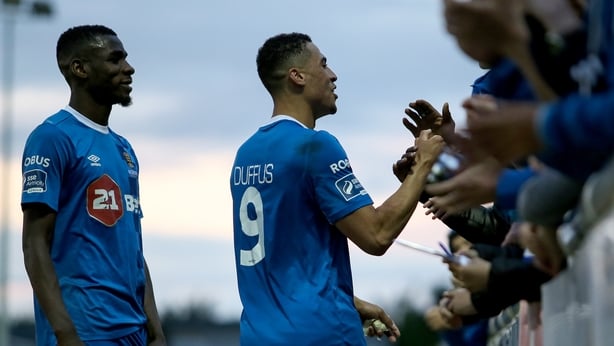 Looking towards the future
The Blues face Champions Dundalk tomorrow, before playing Shamrock Rovers and Limerick to end their campaign.
They'll want to get as many points as the can to finish third ahead of another interesting campaign in 2019.
Dundalk, Cork and Shamrock Rovers, among others, will definitely strengthen and Waterford will have to do the same.
What they have proved over the last two years is that they can compete at the top level if given the resources and money to do so.
Lee Power's sights will be set of making it through a round or two in Europe, adding even more valuable money to their accounts, making his substantial investment worthwhile. In order to do that, they need to retain their top players, and add to their squad.
Given European qualification in year one in the Premier Division, Power is likely to back his Manager and his club with the funds needed to qualify for Europe again next season, and also compete in the Europe League qualifiers in 2019.
Their attendances this season and the fantastic RSC have been impressive, with between 1,800 and 2,300 fans turning up every week.
More sponsors and local companies are sure to get on board for 2019 and that will only add to the club overall.
They say you are only as good as your last season, so they'll want to ensure they match their results of 2018 in the next campaign.
For now, it's time to take stock, enjoy the last few weeks of the season with the pressure off and begin planning for 2019.
As Dundalk have proved in recent seasons, consistent progress is achievable.
Securing Europe with a month to go in the season will help Waterford do that, the feat even more impressive given the difficulties faced during the season.