The news coming out of Richmond Park on Tuesday afternoon made me a little sad. The longest serving manager in the league, Liam Buckley, had resigned by mutual consent.
'Bucko' look the job in 2012 and led the Saints to a league title in 2013, another long-awaited FAI Cup in 2014 and the EA Sports Cup in 2015 and 2016. The club also played European football in five of his seven seasons in charge, and played some of the best passing football this country has ever seen.
In recent seasons, their performances and results really dropped off, the club looked like they were going to be relegated for much of last season, finishing just four points above the final relegation place in the end.
This season had seen small improvements with a better squad, the club are well clear of relegation and could have mounted a serious push for Europe, were it not for the seven-game losing streak in the middle part of the season.
However, Saturday's 3-1 defeat to a second string Bohemians team was the final straw, the manager and owner Garrett Kelleher agreed to disagree, and went their separate ways.
A short joint statement offered thanks but now it's time to move on and from everyone's point of view, Liam leaving probably is the correct move, as things have not been right at first team level at the club for a couple of seasons, maybe a new man can improve their fortunes.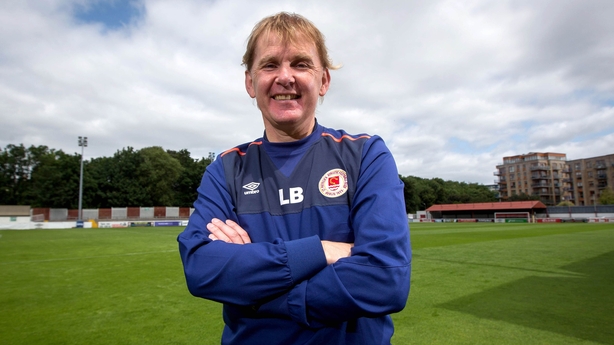 Make no mistake, the Liam Buckley team that won that league title in 2013 followed by the FAI Cup a year later played unbelievably good football, they had fantastic players, and they had an excellent manager at the helm who allowed the squad he had assembled to express themselves in the best way possible.
That St Pat's team against the current Dundalk team would have been some game!
They won the league in front of a sell out crowd in October 2013, beating Sligo Rovers 2-0 at Richmond Park, their first title for 14 years. The last man to win it? A certain Mr Liam Buckley, in his first spell in charge.
That squad contained Brendan Clarke, current caretaker manager Ger O'Brien in his prime, Ian Bermingham, Kenny Browne, Greg Bolger, Conan Byrne, Killian Brennan, Chris Forrester and Christy Fagan to name just a few.
A young Sean Gannon couldn't even get in the team, with players like Jake Kelly, Lorcan Fitzgerald and others on the fringes. 
Richmond Park was a great place to go and watch football.
In his first season, Liam led Pat's to the FAI Cup final in 2012.
They had been waiting 51 years to win the cup again but lost 3-2 to Derry City after extra time.
The league win followed before a return to the Aviva for the final in 2014 against the same team who had beaten them a couple of years earlier.
This time, the wait (now 53 years) would end, a Christy Fagan double, the second in stoppage time, led to incredible scenes of celebration and a massive party in Inchicore that night.
One of the reasons why St Pat's have dropped off in recent years is due to the lack of European money
Surely that has to be Liam's best achievement at the club, especially given the level of pressure on the game given the 50-plus year wait and the final defeat two years before.
By that time, he had added Sean Hoare, Keith Fahey and James Chambers to their ranks.
One of the reasons why St Pat's have dropped off in recent years is due to the lack of European money.
In previous years, Buckley was able to build such impressive squads with the help of the massive windfall that playing in the Champions League and Europa League qualifiers earns.
The club would have added between  €200,000 and €400,000 (and the rest) to their budget each year by qualifying for Europe, that allowed them to compete with the other top clubs off the pitch, which in turn allowed them to do the same on it.
Their seventh-place finish in 2016 had major knock-on effects to the squad for the following season. They didn't make Europe again last year, and despite building a better squad, they haven't got close enough to the top four.
They did have some great runs in Europe, notably making it to the third qualifying round of the Europa League in 2012/13.
Wins over IBV of Iceland and Bosnian team Siroki Brijeg earned a tie against German giants Hannover 96.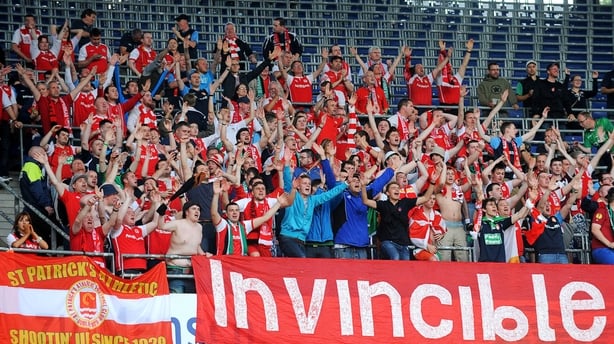 The Saints lost 5-0 on aggregate, but would have earned around half a million or more from that run.
They won the league the following the season which is no coincidence and played in Europe for the next four seasons.
Even Liam himself won't argue that the last couple of seasons have been well below the standards he and his players set in the previous five years.
The club went into the final match of last season away to Derry knowing if they lost and Galway beat Dundalk, they would have been relegated to the First Division.
The signings of Jordi Balk, Killian Brennan, Paul O'Conor and others help them on a amazing run towards to end of the season, which ultimately kept them up.
This season, things started well, with the additions of Simon Madden, Dean Clarke, Jamie Lennon and Ryan Brennan etc, they won five and picked up a draw against Dundalk in their opening 12 games, they were right in the race for the top four.
Later in the campaign, they went on a seven-game losing streak in the league, the worst in their history, before a 2-0 win over Limerick and a 3-0 victory against Bray steadied the ship. They drew with Cork before rare back-to-back wins against Waterford and then Sligo before that Bohemians defeat last weekend.
Buckley left the club sixth in the table, with 13 wins, 4 draws and 15 defeats from their 32 games, ten points behind 4th and 12 off third.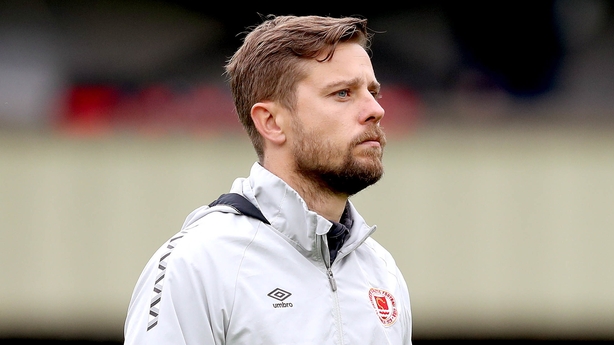 If they had won even two of those 7 they lost in the run, they'd be right on course to fight to a European spot to the end of the season.
But as they say, a manager lives and dies by his results, and in the last two seasons (in the league), Pat's have won just 21 of their 65 league games, which is not good enough for a club of their size and recent history.
A change was probably needed, but Liam Buckley will have walked out of the St Pat's training ground of Tuesday, having said goodbye to his players and staff, with his head held high, proud of what he has done at the club, knowing he'll always be remembered there as a legend.
Interestingly, Liam is only 58, despite being around the league for a long time, I can't see him being out of work for long.
He's likely to return to league management, or maybe as a Director of Football or mentor type figure for a younger manager.
But for St Pat's, it is time for them to move on.
Director of Football and First Team Coach Ger O'Brien has been placed in temporary change until the end of the season.
Ger has applied for his UEFA Pro Licence and will be in the running for the job on a permanent basis.
Names like Martin Russell, Trevor Croly and Paul Doolin will surely be on Kelleher's short-list for the job, ex Saint and Ireland U16 head coach Paul Osam may also throw his hat in the ring, and don't forget the likes of Keith Andrews, Kenny Cunningham and Damien Duff, ex-internationals ambitious to really get going in the coaching world, one of those could be a surprise contender.
Ger's first game will be tomorrow's Leinster Senior Cup final against Shelbourne, before tough league meetings with Dundalk and Shamrock Rovers, followed by Limerick and then Derry on the final day at Richmond Park.
Wouldn't it be nice for the club to invite Liam back to Richmond for that Derry game, to give him to send off he deserves as the most successful manager in their history...