I don't go along with the argument that this top of the table clash will be any less dramatic due to Dundalk's six-point advantage over Cork City with a game in a hand.
These meetings have been as good as League of Ireland football gets for drama, excitement and entertainment over the last few years and tomorrow night will be no different.
The Lilywhites and the Rebel Army are the bitterest of rivals, the managers don't like each other, the players don't like each other and the fans don't like each other, that means were in for a hell of a ride at Turner's Cross.
Cork's recent form, which included a point against St Pat's and back-to-back defeats to Sligo Rovers and then Bohemians last Friday, means Dundalk are firmly in the driving seat, they can afford to lose this game and still have a six-point lead (if they win their game in hand) heading into the final four matches of the season.
Make no mistake, Stephen Kenny and John Caulfield dislike each other, that has been plain to see in the meetings between the teams over the years
A win for Stephen Kenny's team would mean they could win the league at home to Derry City next Tuesday. Their goal difference is 22 better than Cork, so a nine-point lead would become 12 with wins on Friday and Tuesday, a gap City simply could not make up.
But John Caulfield and his Cork players will want to bounce back from their embarrassing display in the 4-2 defeat at Dalymount and delay the title procession for a long as possible, a win would just about keep their hopes alive, as both clubs have difficult run-ins between now and the end of the season.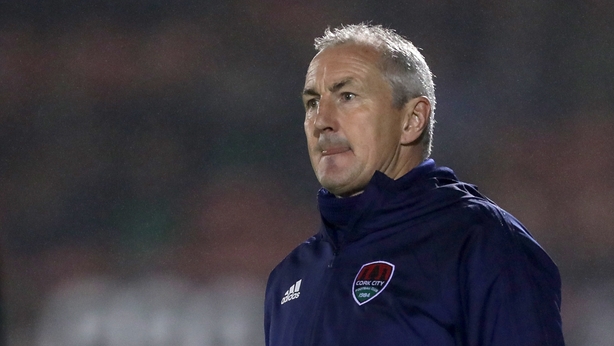 This rivalry really began back in 2014, when Stephen Kenny's team beat Cork 2-0 at Oriel Park on the final day to win the league by two points, Cork only needed a draw in the match, having come into it two points ahead of the team who would become their main rivals for years to come.
That win in 2014 was Dundalk's first League of Ireland top tier title since 1995 and it began their journey to three league trophies in a row.
They finished 11 points ahead of second-placed Cork the following year and beat them in the FAI Cup final to do the double.
Their league winning margin above John Caulfield's team in 2016 was seven points but Cork beat them in the FAI Cup final that year, thanks to a certain Seanie Maguire's last-gasp winner.
Then it was the turn of Cork to become double winners last season, again beating Dundalk in the final, this time on penalties in the final. That was after finishing seven points ahead of their rivals to win their first league title for 12 years, and that was the one they really wanted.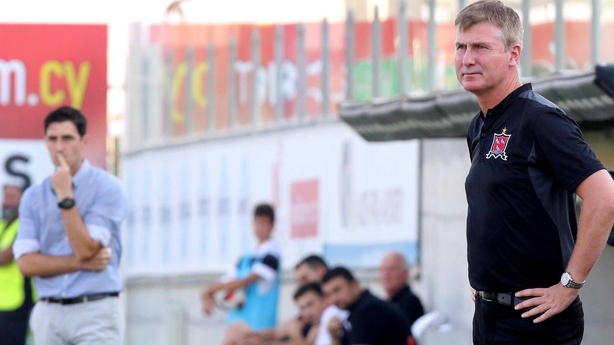 The clubs are on course to meet for the fourth FAI Cup final in a row, if they can navigate semi-finals against Bohemians (who Cork face next Sunday) and First Division UCD (who'll play Dundalk next Friday)
But before all of that, it's the small matter of this league game tomorrow night.
Make no mistake, Stephen Kenny and John Caulfield dislike each other, that has been plain to see in the meetings between the teams over the years and in what they have said in the media, most notably around the Karl Sheppard transfer saga last year.
That's despite Caulfield claiming earlier this year that himself and Stephen Kenny "get on fine".
They've accused each other of being "completely out of order" as well as making "dishonest statements" and of unleashing "astonishing attacks" on each other.
It's quite childish really, but great for the neutral and reminds me of the rows that Arsene Wenger and Alex Ferguson used to have in the old Arsenal versus Manchester United days.
They love getting one up on each other, and this game will be no different, given the stakes.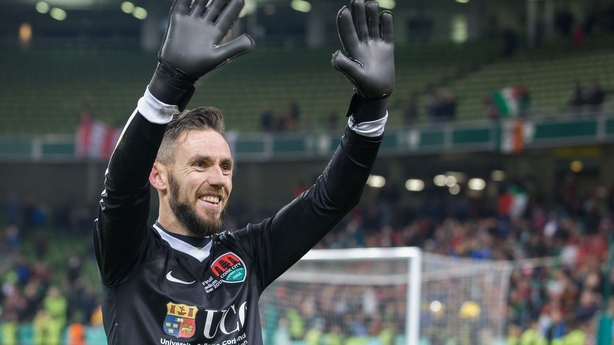 Let's not forget Mark McNulty's "f**k the Lilywhites" chant which was recorded at a Cork night club that added fuel to the fire.
Kenny accused McNulty of "lacking respect" while Caulfield played it down as a "part of the craic that goes on between teams."
That will not have been forgotten.
Ironically, McNulty has been dropped by Caulfield, with Peter Cherrie, who mainly plays in the cup competitions, keeping his place in the league team for that game against Bohs.
He has to share some of the responsibility for Damien Delaney's bizarre own goal which started a terrible night which saw them go 3-0 behind after half an hour before losing 4-2.
Irish international Delaney was subbed at half-time after mistakes in the lead-up to both of Bohs' other first-half goals, it will be interesting to see if he stays in the team and what other changes Caulfield makes, if any.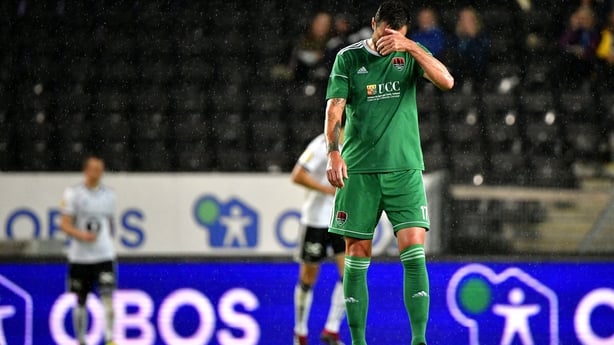 He'll approach this one of two ways, by making a number of changes to the team with the likes of Josh O'Hanlon, Ronan Coughlan, Conor McCarthy and company coming in, or he might pick the same team and give them a chance to bounce back on the biggest stage possible in a do-or-die game, hopefully Kieran Sadlier recovers from the injury that made him miss that Bohs game.
Whatever side is picked, I hope they've been concentrating on the defending aspects of their sessions this week.
The goals they conceded in the Sligo and Bohs defeats were very unlike Cork and I'm sure Caulfield and assistant John Cotter have been going back to basics on the training pitch.
With Dundalk's embarrassment of riches in the attacking department, if City defend like they have in recent weeks, it could end badly, very badly.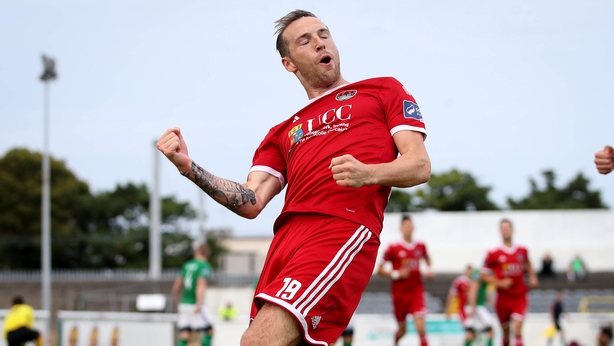 Patrick Hoban has scored 24 league goals this season, one more and he'll equal the record of 25 set by Richie Towell in 2015, a total Glen Crowe hit in 2001 and matched 2005, he's on course to break that record but would love to do it at the home of their main rivals.
With a selection of Robbie Benson, Jamie McGrath, Patrick McEleney, Michael Duffy and Dylan Connolly in support, and options like Georgie Kelly and Ronan Murray waiting in the wings, Dundalk have the firepower to win the game.
I'm not sure any club has had better attacking options in recent memory!
Taking all of the above into account, it's all or nothing for Cork.
They must win this game, and that adds a lot of extra pressure onto their shoulders.
Cork know that if they lose the match, the race will be over (if it's not already), they are also aware that things will still be so difficult if they win, as Dundalk could extend their lead to six points again in just a couple of days.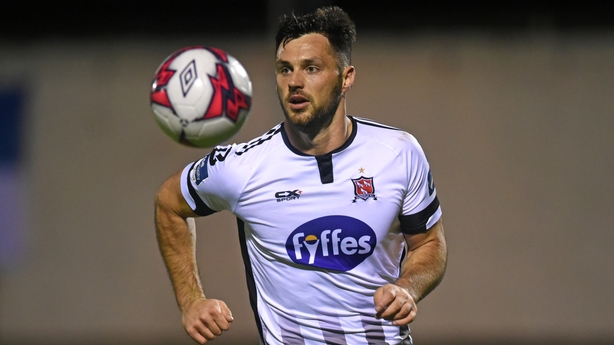 Dundalk's next match is at home to a Derry team who have the third worst defensive record in the league, despite their EA Sports Cup win, they are 7th in the Premier Division and have lost exactly half of their matches, so the Lilywhites are likely to win on Tuesday.
Stephen Kenny's team can play this game with no pressure, knowing their destiny is in their own hands either way, and that's not the ideal scenario for City to be faced with given their current form.
Both sides have raised their games against each other in this bitter rivalry over the last five seasons, and they'll do so again tomorrow night.
The majority of the meetings have been tight, and this one could end in a draw, which would be a very acceptable outcome for Champions-in-waiting Dundalk.
Have stranger things happened? Cork have to believe that...