Liam Brady believes Republic of Ireland assistant manager Roy Keane needs to be "reined in" as he is causing unnecessary headaches for boss Martin O'Neill.
Keane has been in the spotlight this week after Harry Arter refused a call-up for the games against Wales and Poland, apparently over a row with the Cork man in June.
"It's a sad state of affairs and it shouldn't be happening," former Ireland international Brady told RTÉ Radio 1's Today with Sean O'Rourke show. "Something's got to give.
"The team should be the story. But far too often, Roy Keane has been the story.
"It has to stop. Either Martin should rein him in or the FAI should tell Martin he has to be reined in.
"Just keep him out of the limelight and do what he's supposed to do.
"He's supposed to assist Martin. He should be encouraging the players and giving them confidence.
"But he shouldn't be the story. Ever since Martin took him on board, we've had quite a lot of this.
"He instigated a club v country row with Everton. I also don't think it's right to be launching a book between big Irish international matches."
Brady said criticism of players was acceptable, but that the language allegedly used by Keane towards Arter and Jon Walters for missing training crossed the line.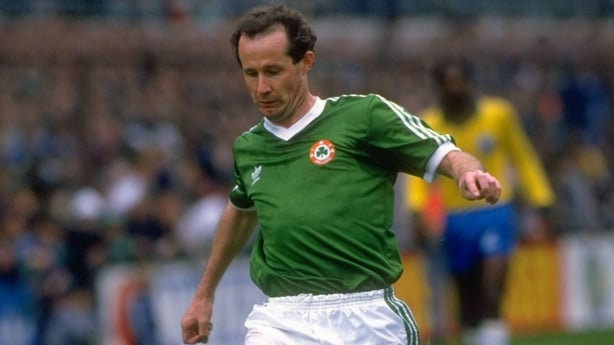 Audio has emerged on social media supposedly of defender Stephen Ward outlining a version of Keane's training-ground altercation with the pair during the summer.
In it, Ward claims that Keane called Cardiff midfielder Arter, who is on loan from Bournemouth, a "p****" and a "c***".
"I haven't heard any person in a responsible position in football talk to a player like that. It's crazy stuff," said Brady. "I don't think that's acceptable.
"I've been on the end of harsh words from managers all through my career. But nothing like that. That was a personal attack.
"If someone spoke to me like that, I don't think I'd be showing up.
"Down through the years, Jon Walters has been a fantastic player for the country. For Roy to accuse him of shying training, I just don't think it's right."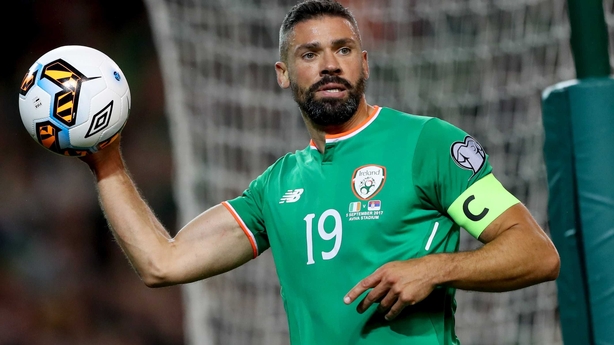 Brady contradicted some media reports that he had called for Keane to be fired but said O'Neill must realise that the attention is an unwelcome sideshow on the back of disappointing recent results and the reduced number of Irish players featuring for Premier League sides or other elite leagues.
"I never said that (Keane should be sacked). I think he should be reined in and told 'Do what you're supposed to do in a quiet and efficient manner'.
"I don't know whether Martin realised what he could be letting himself in for. But he knows now.
"Surely, Martin must realise that this is not helping him and not helping the players.
"I think they've done well so far. They don't need these controversies when things are already difficult.
"Martin has all these problems anyway with selection and the lack of players, he just doesn't need this.
"The big story for me is not Roy Keane, the big story is the lack of talent being developed in Ireland at this present time and has been for the last few years.
"That's not Roy Keane or Martin O'Neill's fault. The FAI have to take a lot of responsibility for it."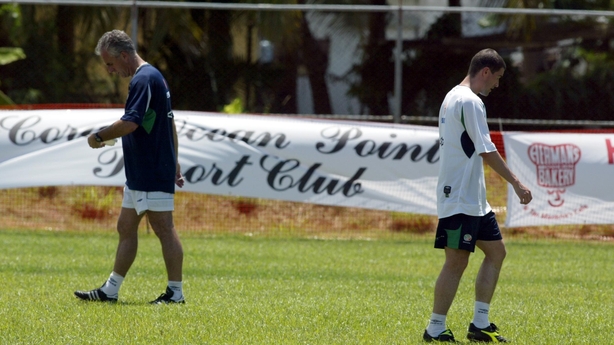 Speaking earlier on Morning Ireland, RTÉ soccer correspondent Tony O'Donoghue catalogued Keane's history of disputes in football.
"There have been so many really," he said.
"Even when Roy was just beginning to emerge in the Republic of Ireland squad, he had a row with Jack Charlton when he was 19 years of age, in Boston because he was late for a bus.
"Famously, at the USA 1994 World Cup, he was humiliated, you could say, by being brought in front of the cameras to deny a row with the assistant manager at the time, Maurice Setters.
"Saipan in 2002, he left the Ireland World Cup squad after a row with Mick McCarthy.
"If you go into his club career, he was effectively fired by Alex Ferguson at Manchester United, the captain, who had brought to them such great heights."
O'Donoghue pondered whether Keane's approach to player relations was acceptable in today's game.
"It's interesting that Martin O'Neill said yesterday that Ferguson realised there is a sell-by date for everyone.
"That's something you have to wonder about Keane now.
"He left Manchester United under a cloud, he left Sunderland as manager following a row with the owner Ellis Short and he left Ipswich Town following a similar disagreement with Marcus Evans.
"His scorched-earth policy may have been effective at one stage but these seem to be old-fashioned ways now."