And so it begins. The inaugural UEFA Nations League finally gets going this week and Ireland open their campaign, of sorts, with an away trip to Cardiff on Thursday night.
Martin O'Neill's side have been placed in League B, the second tier of the competition, a group of 12 teams, those deemed the 13th to 24th strongest sides by UEFA.
The 12 League B sides have since been split into four groups of three and from there, each team will play their fellow group-mates both home and away.
As a result, Ireland follow up their away trip to Wales with back-to-back home fixtures against Ryan Giggs' side and Denmark next month – the Danes making up the trio that sit in Group 4 of League B.
Northern Ireland, Slovakia, Sweden, Ukraine, Bosnia and Herzegovina, Czech Republic, Turkey, Austria and Russia make up the remaining nine sides in League B.
And that really is all you need to know, for the next couple of months, at least.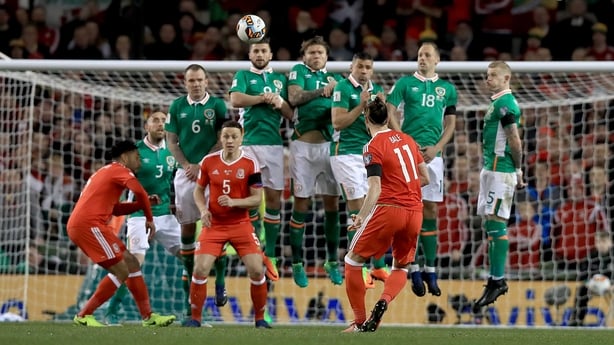 More, you say?
Right then, this three-team mini-league needs some incentive to go out and win their games, otherwise the aim of the Nations League, to get rid of pointless friendly internationals, would serve little purpose.
Well the group winner will be promoted to League A, joining the current top-12 sides in Europe for the next edition of the competition, while, naturally, the third-placed side will drop into League C next time around.
An overall Nations League champion also has to be crowned at the end of this process, and as a result, the four group winners in League A will play-off in the summer of 2019 for that particular honour. This, of course, does not concern the Irish team.
But the real incentive is that the Nations League offers an alternative path to secure a place at Euro 2020, a second-chance saloon, if you like.
By securing top spot in your mini-group, you automatically advance to a play-off series that is pencilled in for March 2020, where the last four places at the summer showpiece will be handed out.
Of course, with the expanded tournament, first introduced in France 2016, where 24 teams now qualify for the tournament, most teams worth their salt will already have made it through to the multi-city hosted event.
So from Ireland's perspective, winning their Nations League mini-group and making the March play-offs should be a real objective, in case Martin O'Neill's side are handed a very tough qualifying group or they hit a slump in form.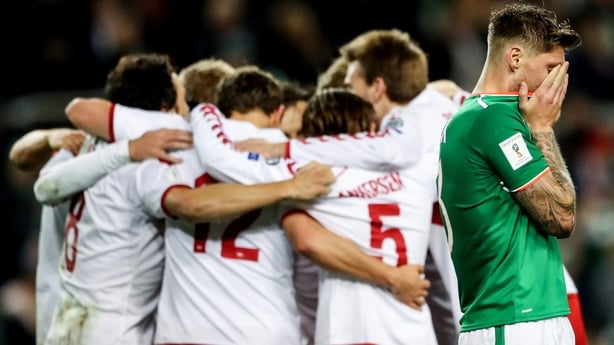 That particular qualification process will take place throughout the entire calendar year of 2019 where the top two in each group will gain automatic qualification.
And even if Ireland don't win their mini-group, they could still get through to that final play-off stage should Denmark and/or Wales qualify automatically for the tournament.
If that is where Ireland end up, there will be a straight, one-leg semi-final between the four League B sides, followed by a final just days later – those games are scheduled to be played from 26-31 March.
The official result of the #NationsLeague draw! ? pic.twitter.com/H1fPteK7M1

— UEFA Nations League (@UEFAEURO) January 24, 2018
By the end of 2019, twenty teams will have qualified through the regular UEFA Euro 2020 qualifying campaign, and a lot of permutations will come into play in relation to who will feature in the play-offs.
For example, if the other 11 teams in League B are already qualified for the summer tournament, would Ireland automatically qualify without the need for a play-off?
Not the case, unfortunately, but rather teams from lower leagues would be elevated into that process.
Still sounds a bit vague? Well here is the official UEFA line to finish.
"If a UEFA Nations League group winner has already qualified via the European Qualifiers, then their spot will go to the next best-ranked team in their league. If a league does not have four teams to compete, the remaining slots are allocated to teams from another league, according to the overall UEFA Nations League rankings."
Let's just wait and see, shall we?
We need your consent to load this SoundCloud contentWe use SoundCloud to manage extra content that can set cookies on your device and collect data about your activity. Please review their details and accept them to load the content.Manage Preferences