Republic of Ireland striker Rianna Jarrett is looking to put her injury woes behind her as she pushes for a first start for the Republic of Ireland in the concluding World Cup qualifier against Northern Ireland (kick-off 5.30pm, live on RTÉ2) today.
Colin Bell's side are set to finish third in the group behind seeds Norway and European champions the Netherlands, and will look to sign off on the campaign at Tallaght Stadium with a win.
For Jarrett, any piece of action will be particularly pleasing after an injury-interrupted career.
She came on for her second cap in the 1-0 defeat to Norway in June having recovered from three ACL injuries during her career.
The Irish appearance in Stavanger was her first since February 2016 after she suffered the injury against Italy at the Cyprus Cup.
With 25 goals in the Women's National League for Wexford Youths this season, the 24-year old is pushing for her first-ever start in the WNT but she isn't focused on that, just to end the campaign on a high.
"Well, I don't know if I'm starting but to just to be here is fantastic for me. Coming back from the injuries which extremely difficult but to be in a position where I'm pushing for the starting XI, makes it all worth it," the striker commented.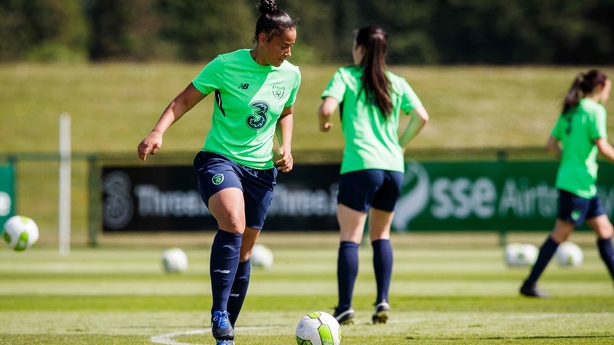 "We know what we need to get done, we're looking to get a vital win. You can't look past your next game and tomorrow will be our biggest game, it's the final game of the campaign so we need to see it out properly.
"The campaign has been successful but with areas we can and need to improve. The improvement across the team over the last year has been huge and had a fantastic impact on the women's game in Ireland.
"We're competing with the top teams which probably hasn't happened before. The draw against the Netherlands shows that and I thought we were really unlucky in the two games against Norway.
"We could pick out areas from those games against the top teams where we could have taken a point or two, and potentially still be in it. We've got to bring that into the next year when qualifying will begin for the European Championships."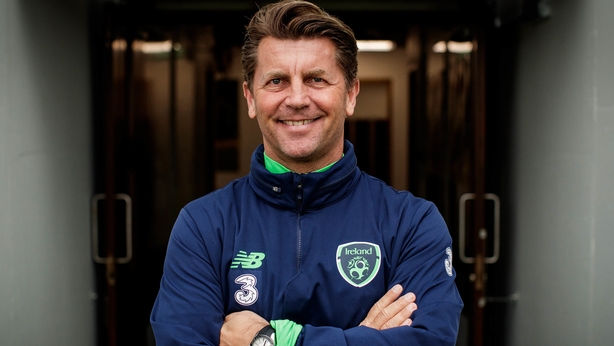 Colin Bell's side started their World Cup qualifying campaign in Lurgan with a 2-0 victory over Northern Ireland in September. A win tomorrow will end the campaign with 13 points as preparations for next year's European Championships qualifying begin.
With no injury concerns ahead of the game, Jarrett believes the squad are a great position to finish off the campaign on a high but has warned of the Northern Ireland threat.
"They've got a number of different players in their squad since the last result, a lot like us really. We've got a number of players in the squad who've really come through in the last year so tomorrow's game will be completely different," she added.
"We've worked hard on getting the result we need, we've got a lot of players who are looking really sharp and we've just got to go out there and do our jobs really"
"We know what we need to implement, we've been able to analyse the games so we know what to expect. They'll be coming down here looking for a result, no doubt. It's a big game and they'll want to everything for the win.
"We've worked hard on getting the result we need, we've got a lot of players who are looking really sharp and we've just got to go out there and do our jobs really.
"We've had some fantastic crowds during the campaign, they've continued to grow and for me, to see the younger generations here enjoying watching football, that's massive. It's a great sign for the development of the game."
Watch live coverage of the Republic of Ireland v Northern Ireland live from Tallaght Stadium on RTÉ2 from 5.15pm