For a league that has historically been defined by rivalries, the Scottish Premiership has been in desperate need of a strong one in recent years.
When Rangers were liquidated and eventually reformed in 2012, the traditional two-horse race of the SPL became a dull seasonal canter to victory for Celtic.
The denizens of Twitter and internet forums never tire of arguing over just what that liquidation meant for Rangers and will row for days as to whether the current side are a brand new entity or not, but what everyone can agree on is that competition died in the SPL when the Glasgow side were dumped into the fourth tier of Scottish football.
Celtic, with no rivals to speak of in Scotland, have strolled to the SPL title for the last seven years and their dominance has been such that for the last two seasons, they've had a stranglehold on every piece of domestic silverware, winning back-to-back trebles.  
Aberdeen have been the club closest to the Bhoys throughout that time but never managed to get closer than within nine points of Celtic, while Rangers have finished third behind the Dons in the two seasons they have been back in the SPL.
High, and indeed unrealistic expectations, from Rangers supporters led to managerial changes and constant rumblings of disquiet since their return to the SPL as title challenges failed to materialise yet there has been progress of sorts with the gap between the Old Firm being reduced from 39 points in 2016/17 to just 12 last time out.
Still that was not enough to save the job of Graeme Murty who paid the price for heavy defeats to Celtic in the league and the Scottish Cup, and so, enter Steven Gerrard.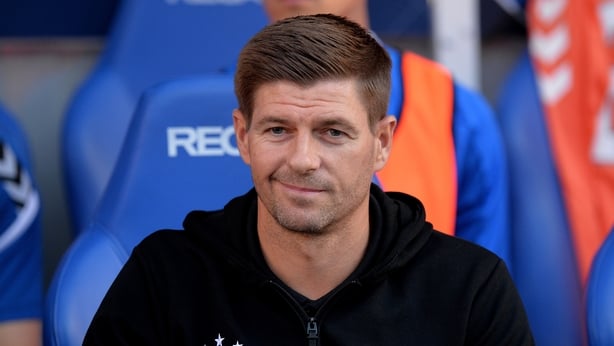 The appointment of the Liverpool midfielder was a calculated gamble. Before taking charge of Rangers, Gerrard had never managed a team aside from Liverpool's Under-19 side, but he was able to convince the club's hierarchy that he's the man for the job and in doing so has set up an intriguing Old Firm show-down with his former manager Brendan Rodgers.
While Gerrard was completing his playing career swan-song in the MLS, Rodgers was rehabilitating his reputation as a manager with Celtic.
Despite taking Liverpool closer to their white whale of a Premier League title than any other manager, Rodgers' time at Anfield ended in failure as he was ultimately unable to bring any silverware to Anfield or make an impact on Europe.
Rodgers has at least ended his own personal trophy drought at Celtic and now he has the chance to put one over one of his former captains and extend his unbeaten run against the Light Blues when his side host Rangers on Sunday.
It's been very much a one-sided rivalry since Rangers returned to the top flight and all they have to show from their 11 games against the Hoops are two draws. There are however, some indications that this could be about to change.
Gerrard has yet to taste defeat as Rangers manager and the subplot of the former Liverpool manager going up against his manager lends an extra layer of intrigue to Sunday's encounter.
There have been promising signs from Gerrard's side early in the season and although defensive lapses, particularly from dead balls, remain a concern, Rangers have looked to be an improved side so far leading to burgeoning hope among their supporters that they can at least challenge Celtic.
Gerrard, with 13 new signings already in place, is building a new team and while there will be teething problems along the way, such as last weekend's thrilling 3-3 draw with Mortherwell where Rangers were caught cold by a last-minute equaliser, they appear to be heading in the right direction albeit with a bit of a discipline issue.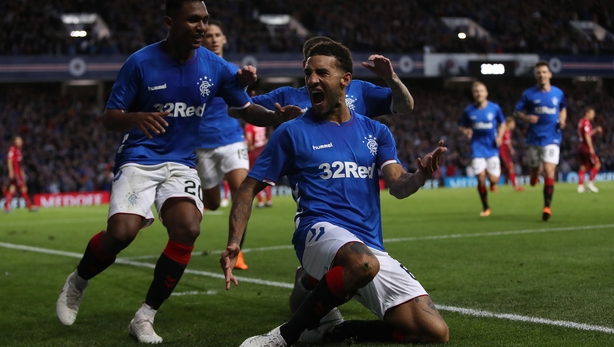 Rangers booked their place in the Group stages of the Europa League with a nervy 2-1 aggregate victory over Ufa but finished the game with nine men after Alfredo Morelos and Jon Flanagan were sent off. How they cope in the red-hot atmosphere of an Old Firm derby could prove crucial.
Sunday's game is an early litmus test for Gerrard and his new look side and it's still a free swing for the new Rangers boss. Certainly defeat would be a blow, but there's still enough early season goodwill and optimism that Gerrard could bounce back relatively unscathed from losing his first Old Firm derby - one that's away from home.
There may not be same kind of indulgence for Rodgers should Celtic lose.
The champions have already suffered a major early setback in failing to qualify for the Champions League and in the wake of that exit, the manager has had a few spiky words for his players. Meanwhile rumours have circulated of tension between Rodgers and the Celtic board because of transfers or rather the lack of them, while supporters are unhappy with a lack of new faces.
Aside from the signing of Odsonne Edouard, Celtic's summer in-comings have been an underwhelming mixture of free transfers and loan deals.
This is compounded by news that striker Moussa Dembele is on his way to Lyon. Losing a player of the French Under-21's calibre as this stage of the season could prove another serious setback for Celtic.
The Hoops embarrassingly failed in their pursuit of boyhood fan John McGinn, who went to Aston Villa instead, despite Rodgers making him one of his top summer targets and Belgian defender Dedryck Boyata could also be on his way out of the club after refusing to play for them in their Champions League clash with AEK Athens in Greece.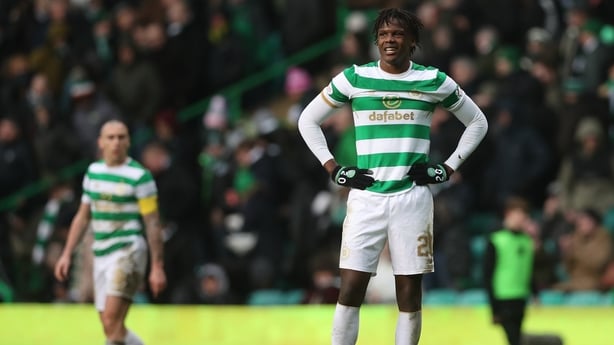 Boyata has since been reintegrated with the squad and may yet start against Rangers, but his decision to not play in such a big game for the Hoops' has left some ill-will on the pitch and in the stands.
Celtic go into Sunday's game in the unfamiliar position of looking up in the SPL table as they trail Hearts by three points, following a surprise defeat to the Edinburgh club.  Yes it's still only three games into the season but with all the disquiet off the pitch at Celtic and the feel good factor back at Rangers, a win for the Light Blues could just ignite a proper title race.
Gerrard will certainly be desperate to get one over on his old manager and with less to lose that his Celtic counterpart, it's no surprise that Rodgers is trying to downplay the significance of the 'battle' between the two.
"I am looking forward to seeing Steven," Rodgers said. "He is a good guy, we worked well together at Liverpool.  I don't necessarily see it as a dugout battle, I see it as the teams on the field. Whatever coach or manager is there at the time, it is irrespective to me.
"It is about looking at them and how they play and preparing the team in order to win the game. That's what I have tried to do in the 11 games against Rangers in my two years here."
It was a typically slick few words from Rodgers, talking down the importance of Gerrard's arrival while reminding everyone of his own personal record against Rangers.
It's also kind of statement almost certain to earn the disdain of Gerrard who in his biography criticised Rodgers' 'overconfident' approach to Liverpool's fateful game against Chelsea in April 2014 when Liverpool lost 2-0, a game that's seen as the turning point in the a title challenge Liverpool would go on to lose.
Gerrard wrote; "I've never been able to say this in public before but I was seriously concerned that we thought we could blow Chelsea away. I sensed an over-confidence in Brendan's team talks. We played into Chelsea's hands. I feared it then and I know it now."
Rodgers was questioned about that statement when Gerrard took charge of Rangers and managed to turn it around on his former captain, pointing to a slip by the midfielder in that game as the turning point.
"I don't think I was more or less confident," he said. "We'd won 11 on the bounce. You want to go in with confidence.
"The Chelsea game we played really well but it's just unfortunate it [the slip, with Demba Ba scoring] happens right before half-time."
The needle between the two men is only likely to develop before, during and after Sunday's game and whatever the result, the outcome will hopefully lead to something that the SPL has been lacking for many seasons now - a genuine competitive rivalry and a reason to get excited about it.
Follow the Old Firm Derby with our live blog on the RTÉ Sport website and the News Now app.