FAI High Performance Director Ruud Dokter has been the driving force behind the introduction of the SSE Airtricity League U15 and U17 age groups.
He's also the man behind the new U13 National League, which will begin in the early part of next year.
His well-coined motto and justification for these leagues is so "the best players can play with the best players and against the best players."
That point in theory is fair, and maybe relevant in a country with academy teams capable of justifying the statement but in practice, that is just not the case in the Ireland. There have been some concerning results in the last while in the underage system.
Goal gluts commonplace
Last weekend, Shamrock Rovers U15s beat UCD U15s 9-0 in a cup match.
The previous weekend, St Patrick's Athletic U15 team were 9-0 winners at home to Monaghan-Cavan.
The U17 division, split into a Northern Section and a Southern Section is no different.
The highest winning margin this year saw St Pat's thrash Monaghan-Cavan 8-0.
Scores of five, six and seven have also been commonplace.
I watched Bohemians U19s win 8-0 against Derry City two weekends ago, while earlier in the year, Shamrock Rovers scored nine without reply against Wexford in the same age group.
My question is, where is the progression for the players and coaches of either side?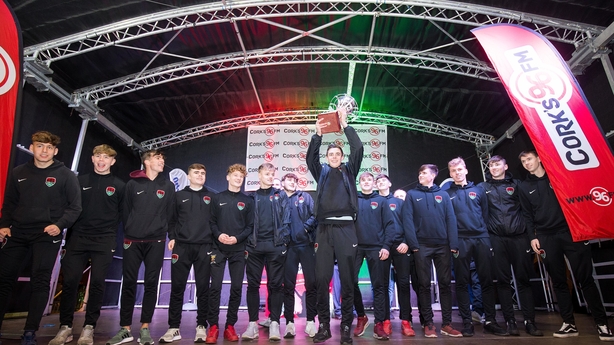 Gulf between teams
Shamrock Rovers finished seven points clear of their nearest rivals in Under 15 group 2, they scored 65 goals and let in just six in their 14 games.
Longford Town were bottom of the pile, they failed to register a single point, scoring just four goals and conceding 59, an average of over four goals per game.
Similar numbers are applicable in U15 Group 1, with St Pat's top of the pile, with 49 goals to their name and 15 conceded.
Derry City drew one and lost the other 13 of their matches.
Naturally, there will always be one sided games in any division - that has been the case in the Premier Division on a few occasions this season with Bray and Limerick on the ends of heavy losses - but they are the exception not the norm. For the most part, the Premier Division games have been competitive.
So for the players at the top of our Academy leagues on the teams winning every week, do they enjoy winning 9-0 or 10-0 on a few occasions each season?
They'd enjoy the first two or three goals in each game but in those type of matches, the early goals put the result beyond doubt and make it a non-event for those playing, coaching, watching, scouting.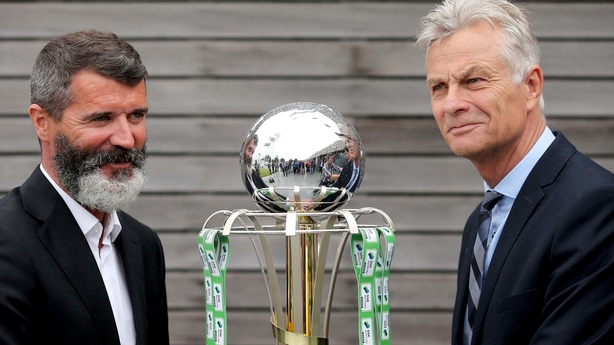 A new beginning?
What can be done to make things more competitive so the best players and teams are actually playing against each other on a regular basis?
At the moment, teams play 14 league matches in the U15s and either 20 or 22 league matches in the U17s and U19s, before the top teams in each section progress to an All-Ireland League quarter-final format. It is only then that we see the very competitive, testing fixtures take place.
It is under these circumstances and pressures that kids get the chance to prove if they can deliver under pressure.
I believe that in order to fix this problem that we have, the FAI need to form a Premier Division and a First Division in each of the age groups for next season off the back of league results this season.
Yes there could be potentially extra travel and expense for some clubs but it would mean that everybody involved in the underage game in the country would have the chance to participate in closer, more competitive games on a regular basis.
It isn't often enough that we see both our best schoolboy and underage League of Ireland players being tested on a consistent basis.
For that reason, when we ask the best youth players to step up to senior football, some of them struggle.
Playing against weak opposition consistently is not a true reflection of how full-time senior football is played and many can then struggle to make the transition.
We see this similarly with the likes of Dundalk and Cork, who are not tested consistently enough in the league and at times can win games in third gear. Then when they are asked to raise their levels in Europe they struggle.
League of Ireland clubs have come a long way in setting up their underage teams and the FAI have done well with the initial concept idea.
It may now be time to sit down, assess where the underage leagues are at and devise a new concept to ensure the pathway for our best young players is there.