It would be the most unwelcome hat-trick in the history of Irish football.
If Declan Rice does decide his international future lies with England - and that is now a very real possibility - he will become the third player in the last three years to have walked away from Ireland, opting instead to try and force his way into the Three Lions set-up.
Rice, Liam Kelly and Jack Grealish are all born and raised across the water. They all qualify to play for Ireland through their grandparents, and all came through the underage ranks in a green shirt.
Only Grealish has represented England at any level - he was called up to the U21s by Gareth Southgate eight months after walking away from Ireland.
Rice's defection, however, would hurt the most. He is the brightest young talent we have right now.
Versatile, composed, technically accomplished and comfortable at Premier League level, his nightmare showing against Liverpool on the first day of the new season was an anomaly.
Rice was tasked with shoring up the Hammers' midfield after impressing in that position during pre-season. That he fell short against Klopp's Red Arrows is no shame; it was merely a harsh lesson in the early days of what will be a lengthy career at the top level.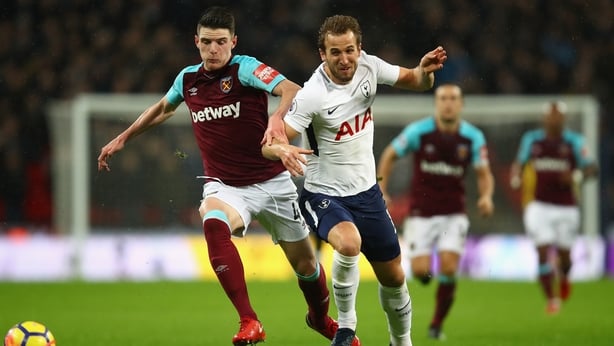 The 19-year-old is the real deal and Ireland need him. 
Callum Robinson's inclusion in O'Neill's provisional squad for the upcoming Nations League game against Wales and subsequent friendly in Poland is a better barometer of where we're at now in terms of making use of 'the granny rule'.
Robinson, 23, will add something badly needed to O'Neill's light attacking options and Irish fans will hope he can click with clubmates Sean Maguire and Graham Burke. But having represented England up to U20 level, he looks like a guy pursuing the most realistic avenue available to him to play international football.
Rice had options. And now, having peered over at the voyage Southgate's crew took to the World Cup semi-finals, he could jump ship.
If he does, it will not have been an easy decision because there genuinely is an emotional attachment to the green shirt. His father, according to O'Neill, is "very keen for him to play with us". When Rice made his senior debut against Turkey in March, he cried during the anthems. 
"It brought a little bit of a tear to my eye singing it and (remembering) my nana and grandad," he said. "It was a special moment." 
The England question still lingered even after that match. Until he'd represented Ireland in a competitive game, the chance to switch allegiances remained open. And since we faced a long, long wait for that game to come around, Irish supporters were a little twitchy. 
With every good Rice showing for his club, and every line of praise tossed his way in the English press, the anxiety grew.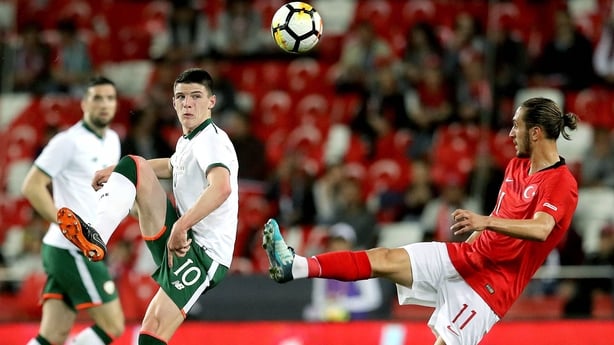 The man himself refused to entertain it.
"I've come away, played in the game and loved every minute of it," he said after the 1-0 loss in Turkey.
"I've loved being around the team and at the moment I'm fully focused on playing with Ireland."
He played his second game in Paris against France at the end of May and then excelled in a midfield role in the win against the USA four days later. In the space of a year he was emerging as a linchpin of this Ireland team, who would be central to the Nations League and subsequent Euro 2020 qualifiers. 
What now?
The Londoner first came into the Ireland fold as a raw 16-year-old. He had been released by Chelsea two years previously but a move to West Ham was a second chance he would seize with both hands.
Steady progress with club and country followed. He was voted Ireland's U17 Player of the Year in March 2017, made his first-team debut for West Ham in May, then linked up with the Irish senior panel for a training camp at Fota Island. By the following August he'd looked right at home in a 30-minute cameo against Manchester United at Old Trafford, earning rave reviews despite his team losing 4-0.
In a struggling side he made the breakthrough and held his own. Heads started to turn.
In December, ex-Hammer Matthew Upson lavished Rice with praise following a fine showing in a 2-1 loss to Manchester City in what was his first top-flight start in defence.
"For his first Premier League start at centre-back, he handles himself brilliantly," said Upson on BBC's Match of the Day 2 programme.
"I thought his decision making, when to come out and when to hold his position, he identifies it, releases himself and just tidies up nicely. It's a natural feel for the game."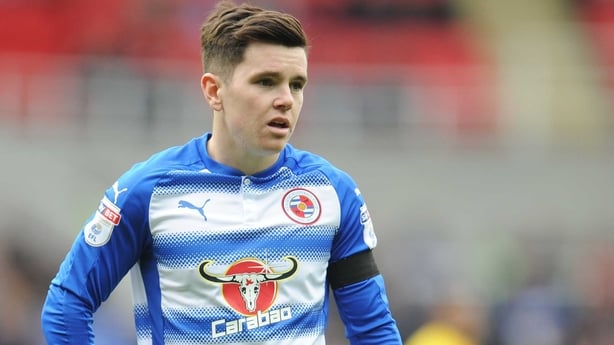 In March of this year, he collected another trophy after being named the Ireland U19 Player of the Year. "There's no decision to be made. If I didn't want to be playing for Ireland, I wouldn't be here," he said after picking up his crystal.
He had been named in squad for the friendly trip to Turkey and would start in Antalya later that week.
In between that, O'Neill dropped the bombshell that Kelly had opted out of the squad.
"Obviously he's born in England and wants to keep those options open and that's fine. What did I do? I did actually leave a message or two and he got back to me by text.
"I've always said here that it's the player's choice. It's exactly what it is and if he wants to think that England might come in, that's entirely his decision."
Today, O'Neill found himself trotting out remarkably similar comments.
"I've spoken to him, I've spoke to the family," said the Derryman of Rice. "His father is an absolute gentleman, he's very keen for him to play for us too but the lad just needs a little bit more time.
"He's been brilliant for us in senior games. I think the Republic of Ireland have done everything to sell the country to him. He's been welcomed by the players, by the fans too."
Watch as Martin O'Neill explains why Declan Rice's future with @FAIreland is far from certain amid @England interest. #rtesoccer pic.twitter.com/rvSPpU4w47

— RTÉ Soccer (@RTEsoccer) August 27, 2018
Right now, it looks like the ball in is in England's court. Rice has recently signed up with a new agent, WMG Management, who will no doubt be reminding their new recruit of his potential value.
Southgate is a known admirer and wants to keep a youthful team fresh, to build on their performance in Russia and head for the Euros even stronger. It's easy to imagine a player of Rice's capabilities slotting into their way of playing too.
"At this moment I haven't [given him a deadline]. I think he wants a little bit more time to think about it," added O'Neill.
"The England manager has obviously seen the games he's played for us and thought, 'hold on'. If I was the England manager and any young players are on the horizon, I'd want to make sure that I've spoken to them before they eventually have to make a choice, particularly if someone of that calibre is playing for another country."
So that's where we are. Ireland's youngest Premier League player, the elegant defender many had tipped to eventually take the captaincy, will stand at the crossroads and make his choice. We should hope he lets his heart rule his head.
The 'granny rule' has been incredibly beneficial to Ireland for a long time now. However it is not one-way traffic and through the rule, Ireland have given Rice the platform to prove he's fully equipped to do it at the top.
"I'm not so sure what else we can do," O'Neill lamented. "Obviously the country of his birth have come calling."
And when you put it like that, it's hard not to fear the worst.
After a five-month senior career, we may have already seen the last of Declan Rice in the green of Ireland.