Graham Burke scored his first Preston goal in the English League Cup in midweek. It was his customary, calm, clever finish from close range after a good passing move.
It's a positive start after being an unused sub in their opening Championship game against QPR.
He came on in their 1-0 league defeat at Swansea City last weekend and he'll be eying a start against Stoke City on Saturday.
Having netted goals in pre-season, Burke will be happy with the impact he's made so far, but a career in England requires more than a bright start, as myself and many other Irish boys have discovered.
The early days are like an honeymoon period but that will soon fade away into the day to day life of two games a week with huge training demands thrown in.
Players take these totally in their stride if they are playing, but if they find themselves out of the team for long periods during the season, and across the winter, it can be a very difficult place to be.
Andy Boyle and Daryl Horgan are a good case in point here.
Both are ex-League of Ireland men, who moved to England in January 2017 after starring in Dundalk's Europe League group stage run just a few months earlier.
Horgan made his debut as a substitute in the FA Cup against Arsenal just days after signing and put in an impressive cameo.
He became a regular in the team under manager Simon Grayson, but things changed drastically when current boss Alex Neil came in July of last year.
The Ireland international went from starting or coming on every week to not even making the bench.
He played 44 games in his 18 months at the club, scoring four times. It should have been many more.
Horgan signed a three year deal with Hibernian last week and made his debut off the bench at the weekend in their 1-1 draw away to St Johnstone.
He didn't sign in time to play in their Europa League qualifier tonight but will fancy his chances of starting against Ross County on Sunday.
Andy Boyle has made only ten appearances for Preston in the same period, he also made his senior Ireland debut. He remains at the club.
Remember, both players moved from the then League of Ireland Champions, having played in one of Europe's best competitions with Dundalk.
They had the world at their feet and every expected them to move to Preston and go straight into the team.
Nightmare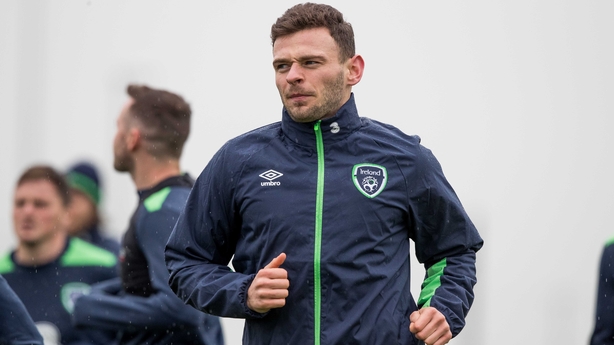 I played with Andy at UCD and know Daryl well, they are both top professionals with great attitudes and would have done everything possible to get themselves on the pitch more, but if the manager doesn't like you and feels there are better players in your position, the 'dream job' can become a nightmare.
A nightmare in which you are training hard every week, knowing you have little or no chance to get even get on the bench, never mind the pitch.
I don't care what anyone says about the supposed life of a professional footballer, it's not a great place to be when you are not playing. It makes you doubt absolutely everything!
Andy remains at Preston, but unfortunately to play too many games under his current manager.
Ex-Cork man Kevin O'Connor is in the same boat.
Positives
But then there's the examples of Seani Maguire (when he's fit) and Alan Browne.
Both are also part of the Irish contingent at Preston and are regulars in the team with their club and are likely also to be for Ireland over the coming months and years .
Maguire transferred his top scoring form with Cork City into the Championship but has torn both of his hamstrings in the last year.
He'll miss at least another month of the season if not more, which will include Ireland's upcoming internationals.
He's making a great go at a career in England for the second-time, and seems much better placed to be able to do that, once he gets back on the pitch and back scoring goals.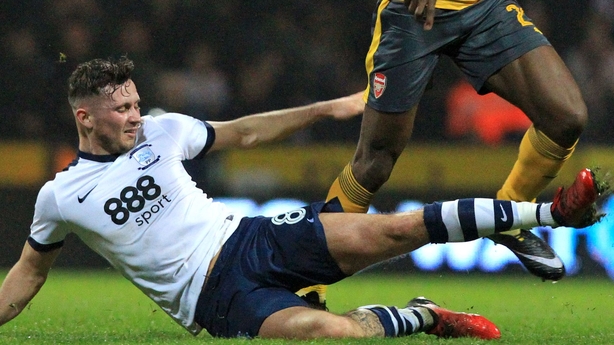 Alan Browne is a slightly different example.
He signed for Preston from Cork City Under-19s in 2014 and has played almost 140 games for them.
He is one of the first names on the team sheet despite having never played a senior competitive game for City.
'Brownie' has been as much a regular under Neil as he was under Simon Grayson, who signed him.
Himself and Declan Rice could be the future of Ireland's central midfield, which is a very bright prospect for us.
Future
So back to Burke. What does he need to do to follow in the footsteps of Maguire and Browne, and cement a regular place in a top end Championship team as opposed to the relative struggles of Horgan and Boyle?
The simple answer is to make sure and hope that the manager likes him and continues to like him!
The fact that they paid a reported €300,000 to Shamrock Rovers to secure his services will also work in his favour somewhat.
Boyle and Horgan for example didn't cost a penny (hard to believe I know!) but there is no doubt that made it easier for the manager to leave them out if he felt they were not doing their stuff.
Graham needs to keep his head down, work hard and keep providing the magic on a Saturday afternoon that he did for Rovers on a Friday night for the last couple of years.