Bray Wanderers have appointed former player Gary Cronin as their new manager.
Cronin played for the club for three seasons between 2007-09 before returning to Longford Town, where he moved into coaching.
It is the 39-year-old's first role as manager having been an assistant to Tony Cousins, Alan Mathews and Neale Fenn at Longford. He recently completed the FAI's UEFA Pro-Licence course.
Cronin replaces caretaker boss Graham Kelly, who took the reins from Martin Russell last month when the latter walked away due to "the constraints and unrealistic circumstances that have unfolded in recent times" at the Seagulls.
At that time, Bray were in crisis, having been sanctioned by the FAI for failing to meet an agreed deadline of paying wages owed to players and the prospect of a players' strike prior to the league game with Cork City.
The strike was averted when monies came through, and a new owner - Niall O'Driscoll - has since taken over.
Bray remain nine points adrift at the bottom of the table, however, and deep in a relegation battle.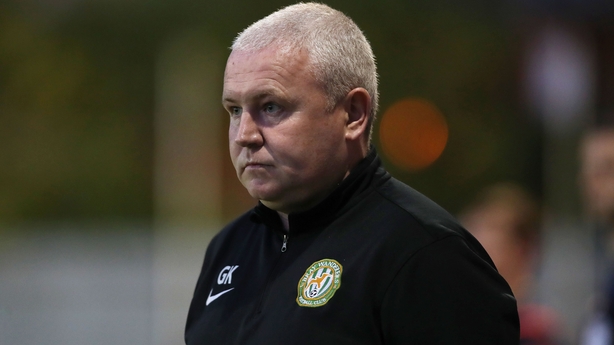 Caretaker manager Graham Kelly had earlier announced that he was moving on after four years in various roles at the Carlisle Grounds.
"I'm disappointed that it's time for me to say goodbye," he said in a statement released on social media.
"To the fans you have been terrific. I will be forever grateful for your support, the calls, the text messages, well wishes and support you gave me and the squadf in what has probably been the most difficult season in a very long time.  
"I would like to wish Niall and everyone associated with Bray Wanderers bets wishes and every success for the future.
"I will continue with my plan of applying for my UEFA Pro Licence which will one day hopefully mean I get another opportunity to manage and coach in our wonderful league."