Frank Lampard refused to shy away from the fact that promotion is the aim for Derby as he prepares to take his first step into management.
The 40-year-old was appointed as successor to Gary Rowett after he left to join Championship rivals Stoke this summer.
Lampard's first competitive game in charge sees the Rams kick-off the new season against Reading at the Madejski Stadium on Friday night.
After a glittering playing career which included three Premier League titles with Chelsea as well as the 2011-12 Champions League, Lampard hopes to build on a promising pre-season campaign by ending Derby's decade-long absence from the top flight.
"It's a difficult question, but of course promotion is the target - every club in the Championship has the same target," said Lampard at his pre-match press conference.
"But we will go step-by-step. We want to finish as high as we can, we want to get promoted, because this is a Premier League club.
"We must start with those intentions, the players know that. We all want it together here, the staff, the whole building, want to get this club into the Premier League."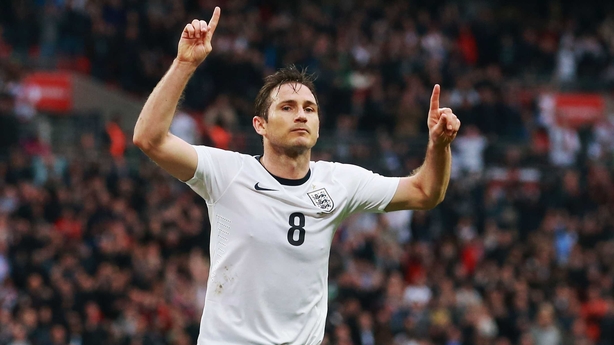 Lampard has previously stated that he will prefer a 4-3-3 formation but gave a deeper insight into what to expect from his team.
"We will be hard-working, how I was as a player," said the former England midfielder.
"I had a hard-work ethic and I was given that by the football family I grew up in. My team, I want them to have that as a base.
"I want them to be aggressive, I want them to play good football, fast football, I don't mean beautiful tiki-taka football, but I want there to be an energy in the team, where they play and excite the fans. I want energy, hard work and aggression."
Opposing Lampard in the Reading dugout will be his old Chelsea coach, and former Derby boss, Paul Clement.
"I've sent a couple of texts to Frank Lampard - first when he got the job and then when the fixtures came out," Clement told reporters at his press conference.
"I'm looking forward to coming up against him, as I do with all the managers. This a bit more because I've worked with Frank before so it will be nice to see him."
Unlike Derby, the Royals are tipped to struggle this season, but Clement has taken the prediction with a pinch of salt.
"It doesn't make any difference. There is a lot of uncertainty for all the teams - it's such a competitive league and I don't know how anyone can call it," he said.
"Our focus is on every game, we'll do our very best to get results and we want to make a good start."