The bitter row which has broken out between the FAI and PFA Ireland over the fund proposal for League of Ireland clubs is childish, but remains salvageable, according to Alan Cawley.
We need your consent to load this SoundCloud contentWe use SoundCloud to manage extra content that can set cookies on your device and collect data about your activity. Please review their details and accept them to load the content.Manage Preferences
The players' body lashed out at the FAI, who they claim have announced a new fund to assist players and clubs in financial trouble without consulting them and for which the PFA Ireland are expected to contribute 50 per cent.
The FAI recently announced details of the fund, which they claimed would be worth €300,000 and would help clubs who are experiencing difficulty in meeting contractual obligations to professional players.
The announcement came after Bray Wanderers and Limerick FC both struggled to pay their players in recent weeks.
"It's quite sad," Cawley told the Soccer Republic Extra podcast.
"As custodians of the league, the FAI, and the PFA Ireland who look after the players, for them to be at loggerheads, especially when you are trying to move the league on and progress it in some way, it's just petty and childish."
The RTÉ soccer pundit believes the current working relationship between the two bodies can be traced back to last year.
"I think it stems from the international women's fallout, where the women were backed by the PFAI, and rightly so in my opinion.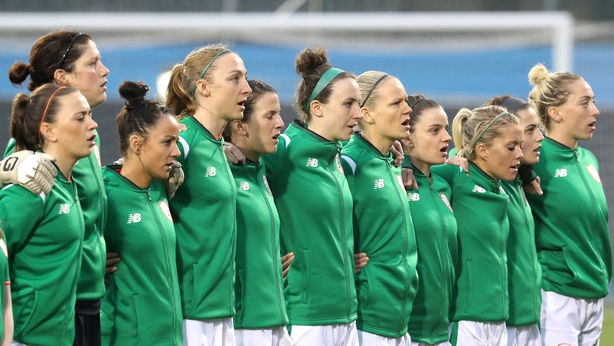 "Ever since then, I don't think the relationship has been good, and it seems to have come to a head with the Bray Wanderers situation.
"They [FAI and PFA Ireland] don't have to get on, they don't have to like one another, but for the good of the game, surely they can come to some sort of agreement. It can be salvaged.
"You can't carry on like kids in the playground. Eventually someone has to take ownership of it and move this forward."
"When you see the stories over the past few weeks from the League of Ireland, you turn as far away from the game as possible"
Asked what the solution could be to oversee the running of the domestic league, Cawley admits there is no obvious answer.
"You would love a separate entity to come in and take it over, but who would that be? It requires investment. Who is willing to do that?
"The FAI don't seem to have the appetite to want to move this [dispute with PFA Ireland] forward or get involved in situations like these that arise and fix them.
"When you see the stories over the past few weeks from the League of Ireland, you turn as far away from the game as possible."