New Bray Wanderers owner Niall O'Driscoll has promised to do everything in his power to make the Seagulls a force again, with one caveat: "The journey must be fun because life is too short".
O'Driscoll was announced as the majority shareholder in the club during the week, with his arrival offering Bray fans hope after a rough year.
They lost 3-1 to Cork City last night at the Carlisle Grounds but that game looked like it might not even go ahead a week ago after strike action by the players over unpaid wages was narrowly avoided when the money finally came through.
O'Driscoll, chairman of Bray's schoolboy partner club St Joseph's Boys, wants to put those dark days firmly behind Bray, guaranteeing wages and looking to build for the future.
"I made a commitment as everyone knows," he told RTÉ Sport's John Kenny.
"I've got involved, madly or not! Football is what I do and enjoy the life.
"We're here for the long haul, we're here to build a football club and part of that commitment is players need to be paid. Those commitments have to be made, no different than the ESB bills and mortgages we have at home.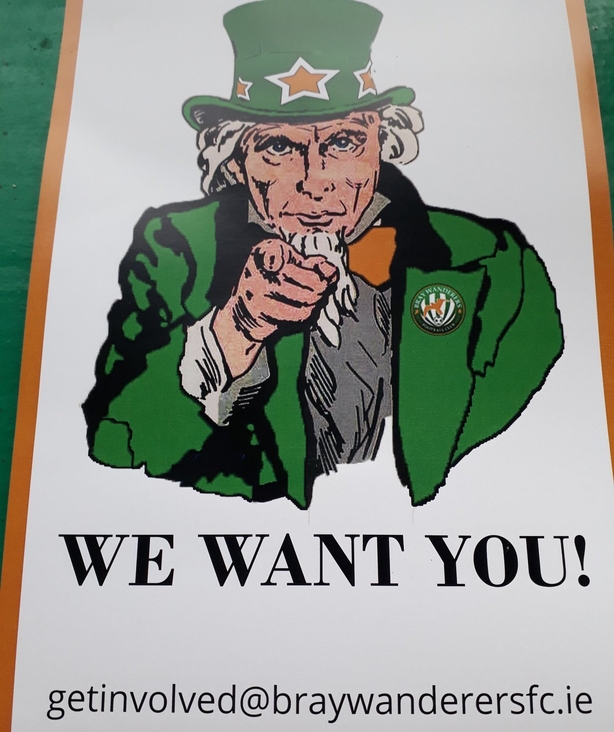 "I've taken over 51% of the shareholding. Other shareholders remain. 
"As long as I'm here kids won't pay into Bray Wanderers to watch them play because I believe that's how you build football long term. 
"I was delighted with the response [for the game against Cork]. The number of kids... let's have children here, get them used to coming, dragging the parents along. And maybe three or four of them will be on that pitch in five years' time. That's success.
"We're rebuilding no matter what happens. You put in the foundations, you put in the structure, you get everyone involved and you see where the journey takes you. But the journey must be fun because life is too short."
O'Driscoll is a partner in the insurance firm O'Driscoll O'Neill, which covers football clubs all around the country.
He said his motivation to get involved with Bray is "to give something back" after a lifetime in the game.
"Football has given me an awful lot of good stuff in my life. It's only fair I give something back. I've been involved in schoolboy football for nearly 40 years.
"As a result of that I've enjoyed and had benefits from the friends I've made and the lifestyle I've had. If you can't give it back, then why not?
"Whatever decision I believe are right for Bray wanderers I will make. That's the best I can do."