Liverpool's new goalkeeper Alisson is "desperate" to play for the Merseyside club and could make his debut against Serie A side Napoli in Dublin in a pre-season match on Aug. 4, manager Jurgen Klopp has said.
           
Liverpool signed Brazil international Alisson from AS Roma this month, smashing the world record for a goalkeeper in a deal worth up to 72.5 million euros.
           
"He is desperate to play. He could have joined us here in America but it made absolutely no sense," Klopp told a news conference in Charlotte, North Carolina, where they lost a pre-season clash 3-1 against Borussia Dortmund on Sunday.
           
"He had a long year and as Brazil's number one, it was quite an intense year, so I sent him on holiday again... I would say he plays in Dublin (against Napoli)."
           
Alisson, 25, is expected to replace Loris Karius as first choice goalkeeper with the club's other keeper Simon Mignolet set to drop lower down the pecking order.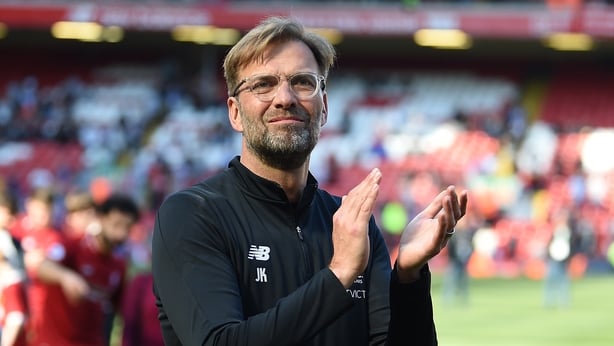 Klopp defended Germany's Karius, who was blamed for two of Real Madrid's goals when the Spanish side beat Liverpool 3-1 in the Champions league final in May.
           
"We need a stronger squad and Loris is an outstanding goalkeeper. That is the truth. Nothing else," Klopp added.
           
"My job is together with Michael Edwards (sporting director) and Mike Gordon (president) to bring the best players who are available for Liverpool  if they fit in. That is what we have tried to do."
           
Liverpool next face league champions Manchester City in New York on Wednesday before taking on Manchester United in Michigan at the weekend.
           
They then play Napoli in Dublin and Torino at Anfield. Klopp's side meet West Ham United in their first match of the season on Aug. 12.