Arsenal announced the signing of goalkeeper Bernd Leno from Bayer Leverkusen - having earlier on Tuesday confirmed former number one Jens Lehmann would not be part of Unai Emery's backroom staff.
However midfielder Jack Wilshere has announced he will leave the club when his contract expires at the end of the month.
Leno, 26, moves to the Emirates Stadium as the club continue to reshape both the squad and off-field structure following the arrival of Emery in May as new head coach to succeed Arsene Wenger.
"For me it's a dream to play for Arsenal," Leno said on the Premier League club's official website.
"In Germany, Arsenal are so famous and when I heard it (transfer), I was a little bit nervous, but at that moment it was clear for me: I wanted to sign for Arsenal."
Leno added: "I'll try to help the team to come back to the Champions League and to win some trophies. Arsenal belong in the Champions League.
"Now it's a new chapter for the club. I spoke to Unai Emery and he said that he believes I'm a good goalkeeper, and that he wanted me to join."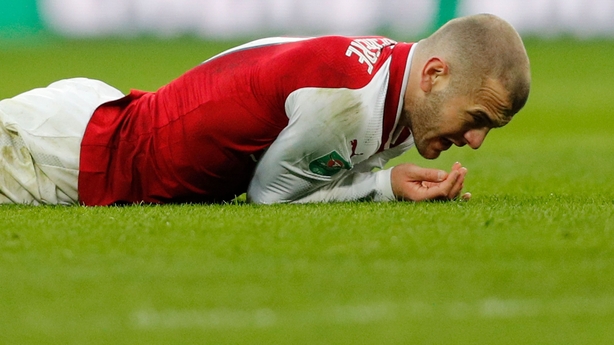 Wilshere, 26, who has been with the Gunners since joining their academy in 2001, said he was "left with little choice" following discussions with the club, including new manager Unai Emery.
"I can confirm I will be leaving Arsenal Football Club when my contract expires at the end of June," Wilshere wrote on Instagram.
"Following a number of extensive conversations with those at the club, and in particular a recent meeting with the new manager Unai Emery, I felt that I was ultimately left with little choice but to make the decision that I have due to purely footballing reasons."
The Gunners, who finished sixth last season, have already made moves in the summer transfer window to strengthen the squad.
Swiss defender Stephan Lichtsteiner has arrived on a free from Juventus, while midfielder Granit Xhaka has signed a new, long-term contract along with 20-year-old winger Ainsley Maitland-Niles.
A potential €30.7m deal for Sampdoria midfielder Lucas Torreira, who is with Uruguay at the World Cup, is understood to be in the pipeline along with a transfer for Borussia Dortmund centre-back Sokratis Papastathopoulos.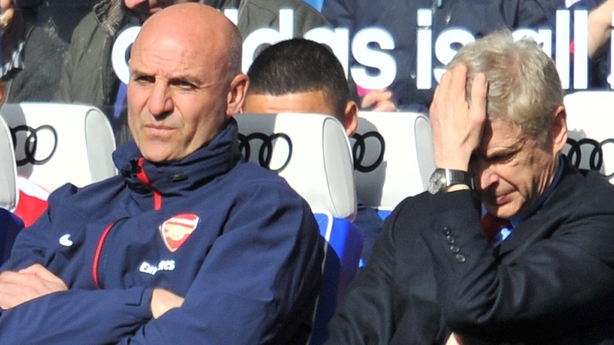 Off the field, there has also been plenty of re-organisation.
On Tuesday afternoon, it was confirmed that Steve Bould will continue as one of two assistants for Emery.
The former Gunners defender worked alongside Wenger since May 2012 after the retirement of the long-serving Pat Rice and will provide some continuity.
Juan Carlos Carcedo, Emery's long-time assistant at Valencia, Spartak Moscow, Sevilla and Paris St Germain, will also be again be alongside the Spaniard in the dugout.
Director of high performance Darren Burgess and goalkeeping coach Sal Bibbo, both of whom were appointed in July 2017, remain in place.
First-team coach Pablo Villanueva, strength and conditioning coach Julen Masach, goalkeeping coach Javi Garcia and data/video analyst Victor Manas complete Emery's staff.
As well as Lehman leaving, the Gunners confirmed the departures of first-team coaches Neil Banfield, Tony Colbert, Gerry Peyton and Boro Primorac, another long-time Wenger allay, and head of medical services Colin Lewin.
Lehmann, a member of Arsenal's Invincibles, who won the 2003-04 Premier League title and went 49 league matches without defeat, made a pointed remark on his departure.
The former Germany goalkeeper wrote on Twitter: "Dear #Arsenal Fans, I am sorry to leave the club after only one year again.
"It was a good experience working with the players as one of the assistant-coaches. But the attitude from our 2004-group is not needed there anymore."