I'm delighted for Graham Burke.
Speaking on Soccer Republic this week, he admitted that he considered giving the game up when he return home from the UK at the beginning of last year.
Thankfully he didn't and after some unbelievable goals and performances in the Hoops of Shamrock Rovers over the last 18 months. Now he'll be playing Championship football with Preston North End for the next three years and beyond, and hopefully striking up a partnership with Seanie Maguire for both club and country.
Graham had the world at his feet when he moved from my old schoolboy club Belvedere to Aston Villa in 2011. He made a good impression at Villa Park but played his league football on loan with Shrewsbury and Notts County before coming home.
I had seen him play over the years but never knew how good he actually is until I trained and played with him at Rovers.
His ability on the ball, eye for a pass and long distance shooting are incredible, and given his recent Ireland performances, he'll hopefully have the confidence to be the same Graham Burke in the Championship.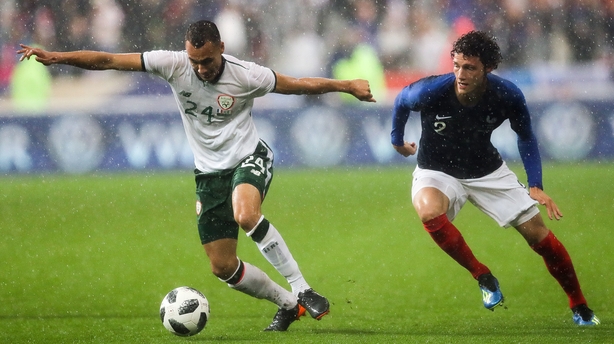 The challenge for him now is to see if he can recreate that on a regular basis at a much higher level and with more games.
The Championship format of Saturday and Tuesday games almost every week will be something different for him, leaving the recent League of Ireland schedule and I hope he's in good form and a regular in the Preston team.
His one man goal of the season competition with Shamrock Rovers, and his Ireland performances mean that he is going to the Championship with a reputation to live up to.
It opens up the question as to the merits of playing League of Ireland football, and being a 'big fish' in a smaller pond, as opposed to dropping down the leagues in the UK as he could have done last year.
He's come home, he's been one of the best players in this league and he's been the shining light in a struggling Shamrock Rovers team.
His goals for his club clearly caught Martin O'Neill's eye, and his goal for Ireland grabbed the attention of a number of UK clubs, with Preston North End at the top of the list.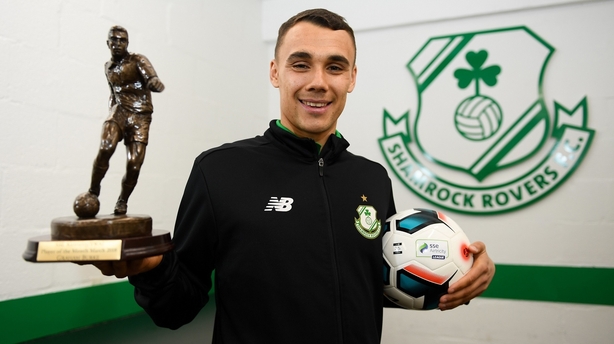 He could have easily signed for a League 2 club and played in a rough and tumble division with little passing football played. He was probably advised to do that by people around him.
But he didn't, he made a tough decision, and a brave one, to move back to the League of Ireland and get himself going again.
Graham Burke is a great example to the huge amount of young players who have come home after a spell in England. The Ireland international shows how hard work, ability and good performances can springboard moves and contracts like the one he completed this week.
Burke been given a three year deal on good money at a club who'll be pushing for the Championship play-offs again next season.
Someone like Dylan Watts, who moved from UCD to Leicester and is now back with Bohemians, will surely be looking to follow the same path.
Ex-Reading man Shane Griffin at Cork City, former Aston Villa player Kevin Toner at St Pat's, young Daniel McKenna who is on loan from Wolves with Bray Wanderers, have all used this league to bounce back from disappointments and get their careers going again.
Graham's move, and those of Sean Maguire, Daryl Horgan, Alan Browne and more before him - even Damien Delaney's move home to Cork City from Premier League Crystal Palace - means more international eyes are now on the league and that can only be a good thing.
It's now down to the players and the clubs do continue to prove that this is a good league, with good teams and good players and hopefully more can follow the paths of the men mentioned above.