Graham Burke is now an instantly recognisable face in the Irish sporting landscape. People want to know about him and that includes where he plans to play his football.
In the hours leading up to this interview newspaper reports suggested that he was set to leave Shamrock Rovers to join Preston North End.
Burke, however, remained coy when asked about it, insisting that his focus is on playing for Rovers in their remaining games before the break. But also revealed that if he did get a chance to play in England again he would be better prepared than he was when he moved to Aston Villa as a teenager.
"I'm older now and more experienced, I've seen what it's like," Burke told RTÉ's Soccer Republic.
"I think I'd be better off now than when I was younger. If it happens I'd be more prepared for it."
In the last couple of weeks Burke has been busy, he made his international debut, earned his first start for Ireland and marked that occasion with a goal.
What a journey it's been for Graham Burke. He tells @mariecrowe why he appreciates the good times - and why a taste of Ireland action has made him desperate for more #RTEsoccer pic.twitter.com/mFhb0oKr5S

— Soccer Republic (@SoccRepublic) June 11, 2018
This new found status means that there is intense focus on his actions on and off the pitch and this brings pressure.
"For me I just have to keep my feet on the ground and stay humble. It is very overwhelming, when I put my head on the pillow at night I think what happened in the last two weeks, it's great but I have to keep my head down."
Burke appreciates the value of staying focused. He has come a long way as a footballer and his journey has had plenty of ups and downs.
The attacking midfielder has learned many lessons along the way and has advice for anyone who may share similar experiences.
"I think the main thing is to stay focused and not give up. My story is that you can have down days but there is light at the end of the tunnel, you have to keep working hard and work on your game constantly.
"You can have ability but you need to work hard too. You need to put the hours in and live well off the pitch."
Like many who travelled the road of professional football, his love of the game began on the street. Then when he was seven his uncle brought him to Belvedere where he honed his skills.
When the Dubliner hit 14, he knew he was good at the game and his ambitions to go away to England started to develop. So when the opportunity arose to sign with Aston Villa in 2011 he jumped at the chance.
"A lot of young lads find it difficult to deal with homesickness, when I went it was fine. I had other people there to help, other Irish lads. I was living with Mikey Drennan and I had family coming and going so I was able to deal with it.
"You are playing in England and seeing big stars and you are training every day and to think this is your job, it's an unbelievable feeling."
Burke spent five years at Villa and had many good days.He starred for their under-19 team at the NextGen series where he finished top scorer in the competition.
However, he never really kicked on and a loan spell at Notts County in 2015 ended up becoming a permanent move.
"You have to keep doing well if you want to stay at a club like Aston Villa, it's a big club and they probably didn't see that I was doing that well to go onto that first team. So the conclusion they came to was to get rid of me.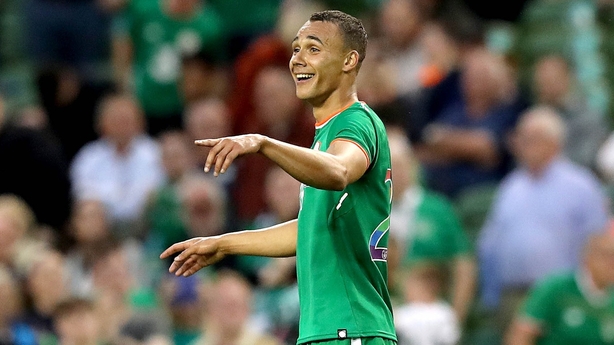 "It's hard because you are thinking is this the end for me, will I get another chance to play in England am I good enough, but I was lucky enough that I got to play for another team."
However, things didn't work out for Burke at Notts County and he decided to make the move back to Ireland signing with Shamrock Rovers - a decision he admits was easy to make at the time.
"I wasn't having the best of times, so to come back when I did, reinvent myself and get my confidence back was brilliant.
"It just shows that if you keep faith with it all, then around the corner you will get a bit of luck and things will look up for you."
Burke's tenacity and dedication was rewarded at Shamrock Rovers and very quickly he emerged as their star player, repaying the faith that manager Stephen Bradley had in him by scoring regularly.
"The manager has put so much confidence in me to go out and express myself, every day talking to me about what I can get better on, coaching me through it, the gaffer has had a big part to play in my development.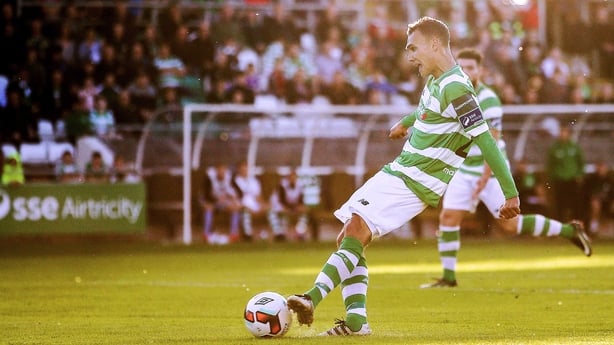 "When I was coming home there were thoughts in my head, like is this it for me, will I give the game up but for everyone at Shamrock Rovers to put that belief in me and get me back playing at the level I know I should be at and where I can be, I am very thankful.
"That confidence he's given me is the main reason I am where I am and I wouldn't have got that call up without him."
Shamrock Rovers haven't been firing on all cylinders this season, they are currently in fifth position in the table and as a result of the lack of consistency in their performances the manager has come under heavy scrutiny from the media and fans.
"That's professional football, he hasn't change in the way he is coaching us and the way that I go out and play for him. He's a great man manager, getting the best out of players and getting the best out of me."
Last month, Burke caught the attention of Republic of Ireland manager Martin O'Neill and was selected for his squad ahead of the France and USA friendly matches.
"I was in the camp for ten days and it was brilliant, just to train with those boys and see how they apply themselves. I've learned a lot from it and it will make me a better player.
"I went in and worked hard, tried to show Martin and Roy that I could play with those boys at that level and that was my main focus. I worked my socks off and they must have seen something in me."
The 24-year-old made his Republic of Ireland debut against France and became the first League of Ireland player in just over a decade to represent Ireland, when he replaced Callum O'Dowda.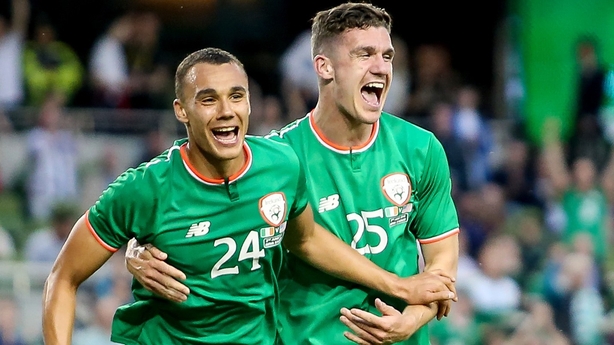 "In France it was amazing, waiting and wondering if I would get on, to hear him shouting at me to come up and to come onto the pitch. And to stand there before taking the steps on to the pitch and say you are actually making your international debut was unbelievable.
"Just before I went on I saw my dad in the stands, to have people there and to come on, it was a moment I will never forget."
In the following game Burke earned his first start against the USA. Martin O'Neill's side earned a 2-1 win and the Rovers player bagged his first international goal.
"I found out an hour before that I was starting, when I heard my name called out I couldn't believe it. I couldn't even tell you the feelings, nerves, emotions and then walking out onto the pitch, I couldn't believe it.
"It was a poacher's goal but I was never going to let that go past me and to run off and celebrate was great.
"It shows players in the league if you are out there performing and working hard that it is a possibility. There are loads of good players in the league and I'm sure that whether it's this season or next season there will be others doing the same thing."
Listen to the latest episode of Soccer Republic Extra or subscribe on iTunes.