Limerick FC are in turmoil after their entire squad were left without wages and told they are free to leave the club.
The players were informed of the situation just over two hours before they took to the field to play Bohemians in Markets Field on Friday evening.
"We were told we had to come to the ground a little bit early," Brendan Clarke told RTÉ Sport.
"We normally meet at around 6.15 so we all came in as requested. They first of all apologised for us not being paid yet.
"Then they said they were waiting on some sponsors cheques to be cleared and they can't tell us when.
"They said they would probably have to restructure things and basically said that if we get an offer from another club they aren't going to stand in our way.
"The club official then left us to it and to be fair the management and staff went out of the room and told us have our own chat amongst ourselves.
"We had the chat about whether to play or not so basically we said we are playing for ourselves and the lads beside you. It's a shop window now to go and see what clubs are out there.
"To be fair they have said that any money we are owed we will be paid, even if we leave we will be paid the money we are owed right up to the date we leave."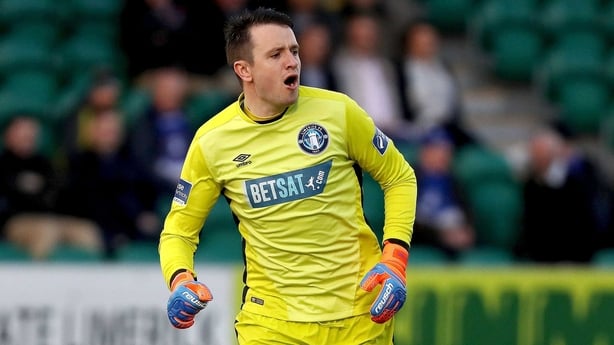 Limerick earned a 1-1 draw against Bohemians but were unlucky not to come away with all the points.
They are currently ninth on the table and were on track for their second home win of the season but conceded just five minutes from time.
"For boys to have played and given the level of commitment they did after what went of I can't get my head around it, it is literally phenomenal," said Clarke.
"It would have been sweeter to hang on for the win. I've seen this happen to teams before and they have gone out and lost seven or eight nil.
"For us to be told something like that and for the boys to play like that was incredible."
Clarke says he will be available for selection for next week's game against Dundalk but beyond that he's not sure what the future will hold.
"We have the weekend off, we will need to meet up as a squad and see what goes from there. We will have to talk to the management and listen to their thoughts on it.
"I don't know what I'll do, I've had two phone calls already, we can't sign anywhere until the first of July.
"It will be about taking stock and making the right decision."